Today we going to write about Allu Arjun Hindi dubbed movies of all time. Allu Arjun is one actor who's not only famous in Telugu industry but he is famous in Bollywood as well. Best of his movies created a buzz in India and audience watch Allu Arjun Hindi Dubbed Movies at there home. Now a day producers and directors know the popularity of the superstar Allu Arjun Hindi dubbed movies, so they try to make all his movies in Hindi as well.
Allu Arjun is one of the renowned stars of Tollywood film industry. This industry belongs to Kerala and they produce some of the best movies for India.
Not many people know about the background of Allu Arjun, as he started acting when he was a kid. As a child artist, he worked in top film. He has grown as an actor who made some sensational movies which you should definitely watch. Some of Allu Arjun Hindi Dubbed Movies became very popular on a global platform.
Let's start with Allu Arjun Hindi Dubbed Movies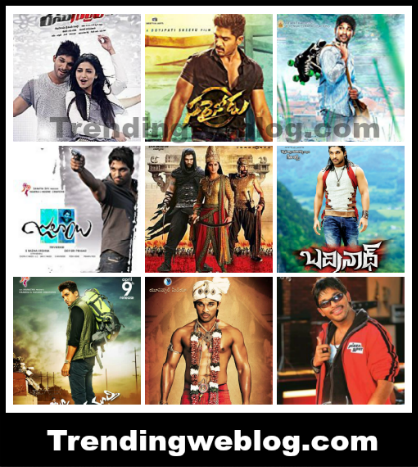 Allu Arjun is very famous among North Indians and Mumbai as well so people want to watch is movies in the Hindi language. Nowadays filmmakers dubbed most of his movies in Hindi so that they can also get a better return and more people can watch his movies.
Rudhramadevi Hindi Dubbed as Rudramadevi
Rudhramadevi was a 3D historical fiction movie Telugu language Movie release in 2015. The movie was based on Rudrama Devi who was Queen of Kakatiya dynasty in Deccan. It was a super hit movie and was dubbed in Hindi with the same name. In this movie, you will see Anushka Shetty in the lead role along with Allu Arjun, Pankaj Raj, Baba Sehgal, daggubati.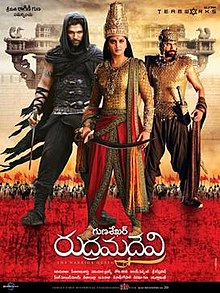 S/O Satyamurthy Hindi Dubbed as Son of Satyamurthy
Son of Satyamurthy was Hindi name given to this movie which was released in 2015 in the Telugu language. This is a drama general movie starring Allu Arjun, Samantha Ruth Prabhu lead role. The storytellers about a guy who lives with his own moral values.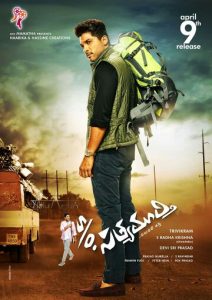 Sarraindu Hindi Dubbed as Sarrainodu
This movie was another success for Allu Arjun. This is a masala general movie which was released in 2016. This movie revolves around an army man who tries to stop Evil happenings which were done by political son.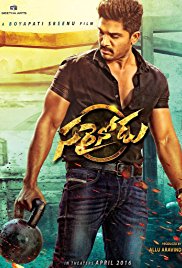 Race Gurram Hindi dubbed as Main Hoon Lucky: The Racer
Shruti Hassan and Allu Arjun starrer movie Race Gurram was released in 2014 in the Telugu language. Within some time movie was released in the Hindi language with a different name called Main Hoon Lucky: The Racer. When we talked about the story of this movie it's naturally taken from an incident that is about two brothers one of which follow the rules and other does not.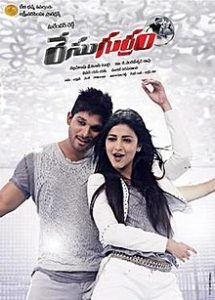 Happy Hindi dubbed as Dum
Some of you have heard the name of dum starring Allu Arjun Manoj Bajpai in lead role. The movie was released in 2006 in Telugu Hindi and Tamil language. The director A. Karunakaran was appreciated for this movie and he dubbed in Hindi and collected more profit.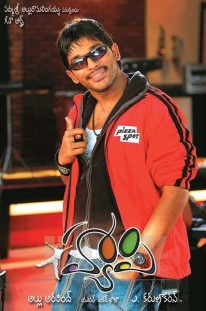 Arya 2 Hindi dubbed as Arya: Ek Deewana
Arya 2 or Arya: Ek Deewana was released in 2009. It was a comedy tale which features Kajal Agarwal Allu Arjun inlead. The Movie revolves around a boy who is unpredictable and his best friend & lover. It created mass attention and was super hit in not only Telugu language but in Hindi as well.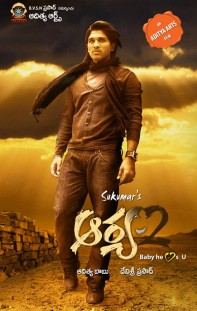 Bunny Hindi dubbed as Bunny The Hero
The story behind this movie is common but it's presented in such a tremendous Way That You Can't Stop watching. This story is about a businessman whose daughter falls in love with a guy and want to marry him. Now, what should the father do, should he gave his property to son in law or not.
In this movie, you will see Allu Arjun and Gowri Munjal in lead role. This movie was released in 2005 when Allu Arjun was most popular.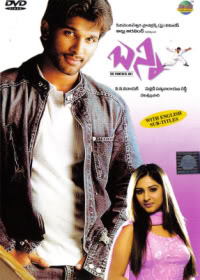 Badrinath Hindi dubbed as Sangharsh Aur Vijay
Allu Arjun and Tamanna Bhatia starrer movie Badrinath was released in 2011. This was a Telugu movie and after he got hit in Telugu industry the producers thought about releasing this movie in the Hindi language as well. This movie collected 42 crores from the box office in 2011 which was unexpected.
Julai Hindi Dubbed as dangerous Khiladi
Other than Allu Arjun this movie features Ileana D'Cruz and Rajendra Prasad. This movie is directed by Trivikram Srinivas and he has penned down the story of this movie as well. It was a very good movie and the movie revolves around 2 highly intelligent men who bring the different side of the law in front of an audience.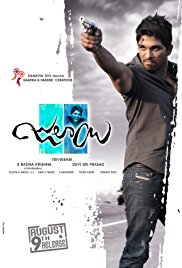 Desamuduru Hindi Dubbed as Ek Jwalamukhi
Allu Arjun sign this movie with Hansika Motwani very well known face who started her career as a child artist on television. This movie became a super hit blockbuster not only for reduces but in the career of Allu Arjun. Ek Jwalamukhi was the title given to Hindi dubbed movie which was released in 2007.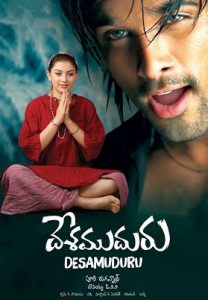 Varudu Hindi dubbed as Ek Aur Rakshak
Another Telugu movie which came in 2010 was Allu Arjun Star action movie. This was an average movie that was released in Hindi as well with another name which is called Ek Aur Rakshak.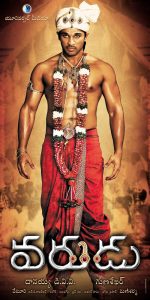 Parugu Hindi Dubbed as Veerta: The Power
This movie is based on a group of friends who forcefully what 21 village and their father think that their daughter and Run from home due to the help of these college boys. This movie was remade in Bollywood as well called Heropanti starring Tiger Shroff. The Hindi dubbed version was not so popular Bollywood made another movie with a different title.