We Bring a list of 10+ Bollywood Movies Based on Media & Journalism – Let's discuss something unique and very important. This is about Bollywood movies in relation to media and journalism. Bollywood and media industries can't survive without each another. Now a days world media play a very important role to bring true picture about Bollywood movies which help the audience to know whether to watch or to skip. Today's population is very much dependent on digital media note on a television but the internet also plays an important role to bring up media and Bollywood together. Most of the Bollywood celebrities can't grow without media as they are the ones who make celebrities. As there can't be any gossip without media. Another important thing publicity which Bollywood need all the time.
After reading this you will get to know about media and how it changed our society as a whole. Media has inspired many filmmakers to think about them and make some extraordinary good Bollywood movies based on Media & Journalism. You will feel some of these movies are highly inspirational and some are related to real life incidents.
Bollywood Movies Based on Media & Journalism

It is just a tribute to the movies that are based on journalism. Media is always been a driving force for Bollywood industry since it came to India. Bollywood movies based on media & journalism is important as they help every good movie to grow big.
Let's start
Madras Cafe
This is a political thriller sky movie which is set in the late 1980s. It is based in Sri Lanka in 1980s and 1990s. The plot of the movie shows the event witnessed by the Indian Army that leads to assassinate the Prime Minister of India, Mr Rajiv Gandhi. This flick is directed by Sujit Sircar and it got a release in 2013.
Satyagraha
Satyagraha political drama film starring Amitabh Bachchan Ajay Devgan Kareena Kapoor in lead role. The story of Satyagraha revolves around a father who lost his engineer son in a road accident by public goons. It is a social film which includes corruption system where ruling party MLA announce compensation but it never reaches to the people. The movie is directed by Prakash Jha in the year 2013. The film shows the power of media or we can say social media to make things happen.
Peepli Live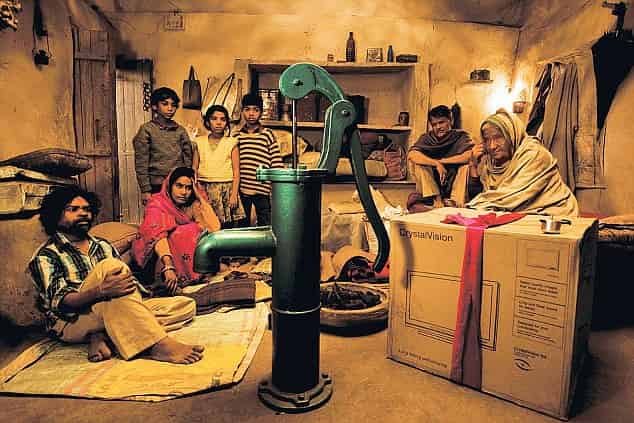 Peepli Live released in 2010, it was a satirical comedy film which is related to farmer suicides. It was a crush towards today's media. This film is about an elder brother who encourages his younger brother to commit suicide. As the decision was taken it got popularity and media came to cover their whole story. The unpopular media channels also visited their village to focus on this story. The movie starring Omkar Das Manikpuri in lead role. Anusha Rizvi directed the movie. This is one of the best Bollywood movies based on media & journalism you should not miss watching.
No One Killed Jessica
No one killed Jessica is a thriller movie which is based on India's top high profile murder mystery Jessica Lal murder case. The movie got released in 2011 and it was directed by Rajkumar Gupta. The insident behind this murder mistory is about her Lal sister Sabrina. She getting into fight agains people who declared "No One Killed Jessica". The only person beside her was a report wo manage to give reports in media and make this news alive. Both these ladies were satisfied after they send culprit into prision.
Runn
Runn movie is a political thriller genre movie which all the time revolve around journalism industry. The story behind this film is related to a TV news channels owner whose son and son-in-law menu plate the things and ask him to frame false story against the Prime Minister of the country. After a while refined the ultimate truth related to the story and tries to make things right in his own life and professional life. Movies directed by Ram Gopal Varma and it got released in 2010.
Nayak
Nayak is one of the best media-centric movie released in 2001 and it was a Hindi remake of Shankar 1999 film Mudhalvan. This movie revolves around television anchor who interviewed CM of Maharashtra and this CM challenged him to take the position of a CM for one day. Justin one day he impressed everyone by his work and in next election, he became the CM of Maharashtra. It is the only Bollywood movies based on media & journalism that will impress you from the start till the end.
Page 3

Page 3 is directed by Madhur Bhandarkar. This movie takes inspiration from sun real in events of entertainment media. Basically, it shows the newspaper page where the news is related to Film city or Mumbai city. As you all know if media boycott anyone I can't be a superstar. Likewise, if you are not featured on page 3 of newspapers entertainment section you aren't a celebrity. In this movie, you will see Konkona Sen Sharma playing a lead role off Page 3 journalist. This sensational movie was released in 2005 and impressed many.
Phir Bhi Dil Hai Hindustani
SRK star Phir Bhi Dil Hai Hindustani is the only movie list in 2000 related to media. The movie focus on comedy-drama to Rival channels who can do anything to bring the audience to the channel. It is comedy movie but in the second half, it turns into a serious drama. This film wants to make the audience understand the corrupted system and how media works in a manipulative way. This movie is directed by Aziz Mirza.
Dil Se
Shahrukh Khan's another best performer Dil Se is a romantic trailer Gana movie. This movie is based on All India Radio executive and a suicide bomber. This was a time when you can see through SRK avatar in a serious movie. It shows that two aspects of society at that time one is related to romance and another is an injustice. The movie is directed by Mani Ratnam in 1998 with the budget of 11 crores and box office collection was 28 crores.
Lakshya

Now we are talking about Lakshya movie which is actually not based on journalism but it includes risk, effort and strong willpower of press reporters who cover ground zero news from different parts of the world. Sometimes reporters need to go to war, sometimes in the desert, forest and snowy areas. This movie is based on young man and his efforts made in Kargil War which recognise His true goal in life. While in the war he finds his ex-girlfriend who is covering the story of the young man.