Now we are presenting the all new Mahindra XUV700. It is going to be one of the biggest SUV by Mahindra & Mahindra brand. The all new Ssangyong Rexton will get Mahindra badge and will be built in India. The vehicle is expected to get a launch later this year as it was seen testing at various locations. The underdog Korean brand is not working with Mahindra to bring Toyota Fortuner and Ford Endeavour competitor. Mahindra XUV700 will look same as Rexton but will sell under Mahindra badge. Other then this Mahindra is coming with XUV 300 which will be based on the popular Tivoli by Ssangyong. Rexton is its flagship SUV which Mahindra will bring as a Fortuner competitor.
Mahindra XUV700 Design
As compared to the old vehicle it's no surprise that the all-new Rexton looks nothing like the car it replaced. Now Mahindra and Ssangyong have built its all-new flagship from a clean white sheet. And the start point is an all-new body on frame chassis built with high tensile strength steel. Now this improves torsional rigidity and greatly influences factors like performance, efficiency, refinement and ride and handling.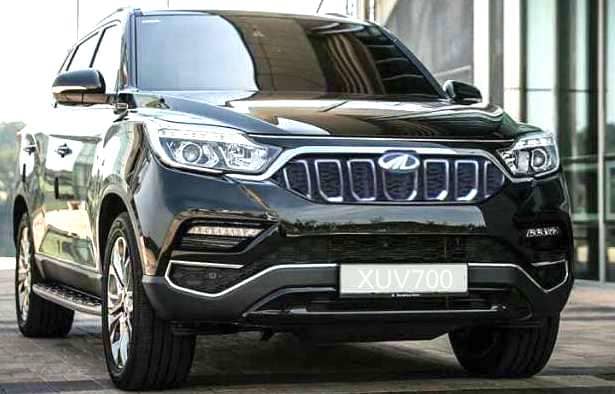 In front, the chrome bar that runs the length grille at the top and then curves nicely down into the headlights. There's a sharp shoulder line too which connects the front and rear wheel arches. From the rear, the Mahindra XUV 700 looks quite generic. The LED tail light which is nicely detailed.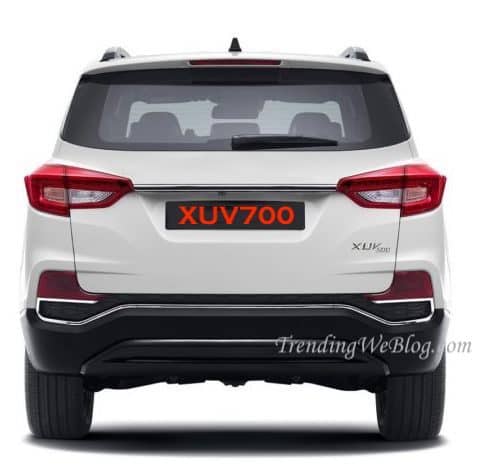 The length is 4,850 mm, width is 1960 mm and height 1825 mm. It stands out in any parking lot with its 1.8-meter hight is massive along with 4.8 long SUV.
Mahindra XUV700 Interior
Now the interior design is luxurious any other Mahindra car. It is neat, simple something like a textbook job rather than something that's really inspired. The dashboard looks wide with several horizontal elements and this accentuates the width of the cabin. The steering wheel includes everything you can expect from a luxury are of this class. Useful steering mounted controls like cruise control, photo operating function and infotainment controls.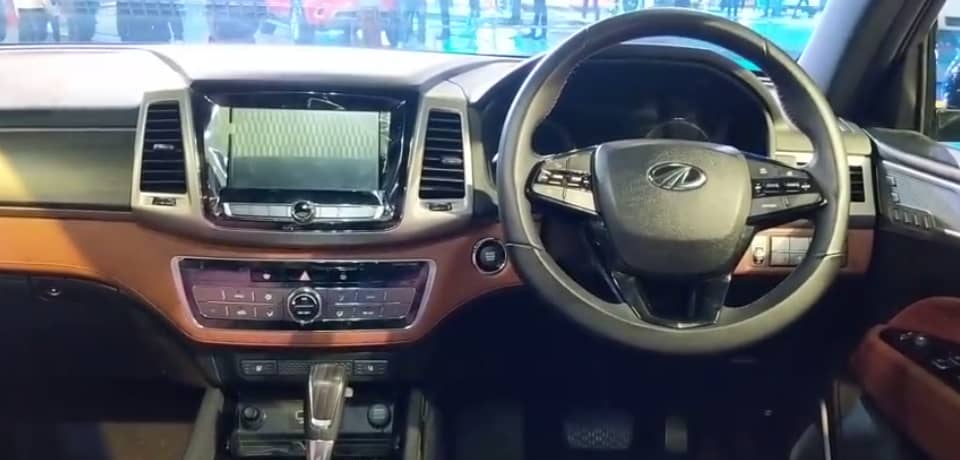 The instrument panel looks nice with big buttons which is always easy to use and nicely laid out. The best thing is the massive 9.2-inch high definition screen which is the largest in class. It includes our apple CarPlay and Android Auto.
As always Mahindra XUV700 really scores on space and comfort inside the cabin. There will be 7-seater version that will enter into the Indian market. Other then this it will offer 360-degree camera, cool seats, sunroof, leather seats and 10 speaker system.
Mahindra XUV700 Engine
The vehicle will offer 2.2 litres e-XDi220 Diesel Engine and no petrol variant. The 2.2 turbo diesel which is mated to the 7-speed automatic sourced from Mercedes. As per reviews the engine is really refined and the overall noise levels in the cabin are really low and that really speaks a lot of the overall refinement of the car. It produces a torque of 42.8 Kg-m/ 1600-2600 rpm. It will also get the 6-speed manual transmission.
Mahindra XUV700 Price In India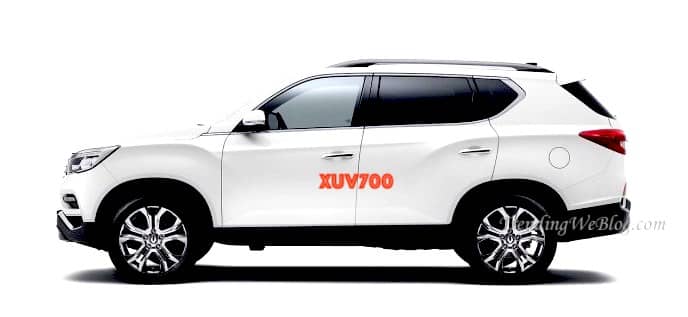 As per expectation, Mahindra XUV700 will cost at last –
Minimum Price – Rs 20 lakh
Maximum Price – Rs 25 lakh
Mahindra XUV700 Comparison
Hence it is the largest SUV in Mahindra lineup has got all features, specs, interior to compete with other SUVs in the market. In addition, it is going to be the biggest competitor for all brand if launched at above prices.
In conclusion, XUV700 will be value for money with lots of features and technology inside out the SUV. After a while, Mahindra will announce the launch date of Mahindra Marazoo MPV and Mahindra XUV300. Soon Mahindra XUV700 will follow the launch of these two vehicle.
Know about all other Mahindra Upcoming Cars In India.