Manje Bistre 2 2019 Punjabi full movie information and star cast update are here. Gippy Grewal and Manje Bistre team have united to bring you another entertainer. As per latest information, Manje Bistre 2, shooting got started in Surrey. This time movie will shoot in Canada and India.
It seems Gippy Grewal want to work with best of his team to bring high-end Punjabi movie for Pollywoodindustry. Manje Bistre 2 2019 full movie is going to release in first half of 2019. Team Gippy Grewal has already created history with Carry On Jatta 2 and now in 2019, he is going to bring Manje Bistre part 2 which can again create history.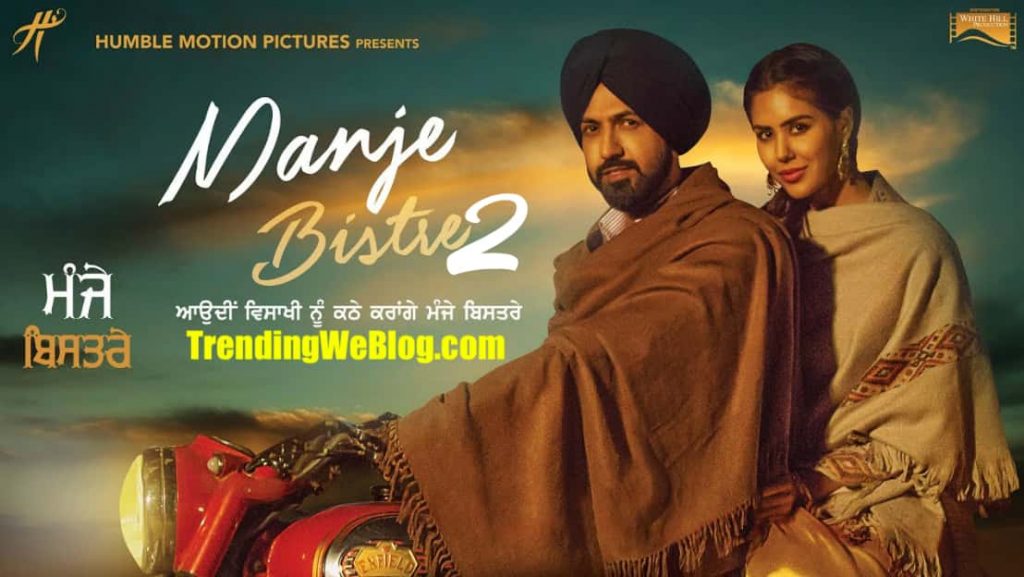 Manje Bistre 2 2019 Punjabi Full Movie Update Wiki Info
Star Cast – Gippy Grewal, Sonam Bajwa, Karamjit Anmol, B.N. Sharma, Gurpreet Ghuggi, Tarasdeep Dullat, Sardar Sohi, Sara Gurpal, Hobby Dhaliwal, Rana Jung
Director – Baljit Singh Deo
Producer – Humble Motion Pictures
Dialogues – Gippy Grewal
Screenplay – Gippy Grewal
Music – Jassi Katyal
Distribution – White Hill Studios
Release Date: 12 April 2019
Trailer – Details will be uploaded
More information related to cast and crew will also be updated. Manje Bistre 2 2019 Punjabi Full Movie will bring joy to your life once again. As per Gippy Grewal latest interview, he will bring Manje Bistre movie after every second year. As he is going to work with people who can manage to work according to his schedule. Well known actors from industry have collaborated for Manje Bistre 2.
As soon as a trailer of the movie will launch we will update. You can read more details on Gippy Grewal upcoming movies list for the year 2019 and 2020. Nowadays most Punjabi singers are working in Bollywood, but people want to see team Gippy Grewal.
Manje Bistre 2 2019 Punjabi Full Movie is expected to create history as it did last time. You must know about the release of upcoming Punjabi movie 2018-2019-2020. After Manje Bistre part 2 Gippy Grewal will start working on Carry On Jatta 3 read the full article.
We will also update on budget and box office collection of Manje Bistre 2. You can watch official trailer this movie along with review soon –