Today we are going to update you on Mar Gaye Oye Look Punjabi movie. After the successful run of Carry On Jatta 2, Gippy Grewal has announced his next release before the release of Carry On Jatta 2. As per the interview with Gippy Grewal will bring two movies in a year form 2018 onwards. After announcing Mar Gaye Oye Loko he has also announced Carry On Jatta 3 which will release after two years.
Back to back hit film from Pollywood industry has just created a buzz all over the world. Punjabi movies not only work in Punjab only but around the world. Mar Gaye Oye Loko is going to release on 31 August 2018. Gippy Grewal has uploaded a picture of the shot wrap. Here is the picture from wrap and you will see the poster of the movies as well.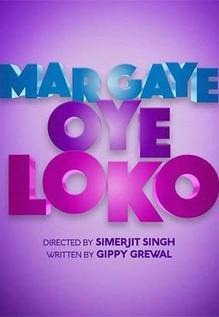 Binnu Dhillon and Gippy Grewal have also uploaded some pictures on there Instagram and snapchat. Some of you must have watched it as well.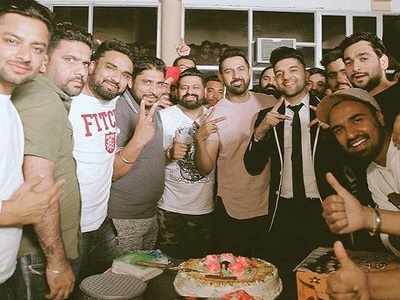 Mar Gaye Oye Loko 2018 Punjabi Full Movie Update Wiki Info
Star Cast – Gippy Grewal, Binnu Dhillon, Jaswinder Bhalla, Karamjit Anmol, Jaggi Singh
Director – Simerjit Singh
Producer – Humble Motion Pictures
Distribution – White Hill Studio
Trailer – Details will be uploaded soon
This going to third production movie by Gippy Grewal home production by Humble Motion Pictures. The super successful "Ardaas" and "Manje Bistre". People want to see Gippy Grewal in comedy movies. Superhit comedy movies by team Gippy has set a trend mark in Punjabi industry.
More information in Mar Gaye Oye Look will be updated soon along with the trailer. Now watch the review and trailer breakdowns on our blog. Stay tuned with us and check out upcoming Punjabi movies list of 2018-2019-2020.
Check out upcoming Gippy Grewal movies list. We will update on box office collection of Mar Gaye Oye Loko, so stay tuned.
Mar Gaye Oye Loko Trailer
Mar Gaye Oye Loko Review