Netflix Original Series List  – Thanks to telecom companies who made online streaming service possible around the globe with their superfast Internet Service which not only made people closer but created a whole new world where people can stream online with their favourite tv series.
Today we are going to discuss regarding one app or we can say one platform which made watching online movies and TV series easier than ever before. This app is called Netflix which has revolutionized the way audience watch movies and TV series at their home or anywhere else. The main reason why we have chosen Netflix over the all other apps that are in the market because it has the widest range of original TV shows available on one platform. Today Netflix is growing and the audience who miss the movie or miss any tv show can get on it and watch any TV series at any time.
Netflix also has its own set of movies and TV shows which are also getting high popularity around the world. This is a time when Netflix is on a booming stage as the online streaming industry is growing with this app. The rise in a number of users around the world has made Netflix as a primary network to Showcase movies and TV shows.
The basic motive of Netflix is to create its own series with you superheroes and they have taken characters from original Marvels and DC Comic' universe. This is made audience stick to the map around the world.
Top 10 Best Netflix Original Series List That You Should Not Miss Watching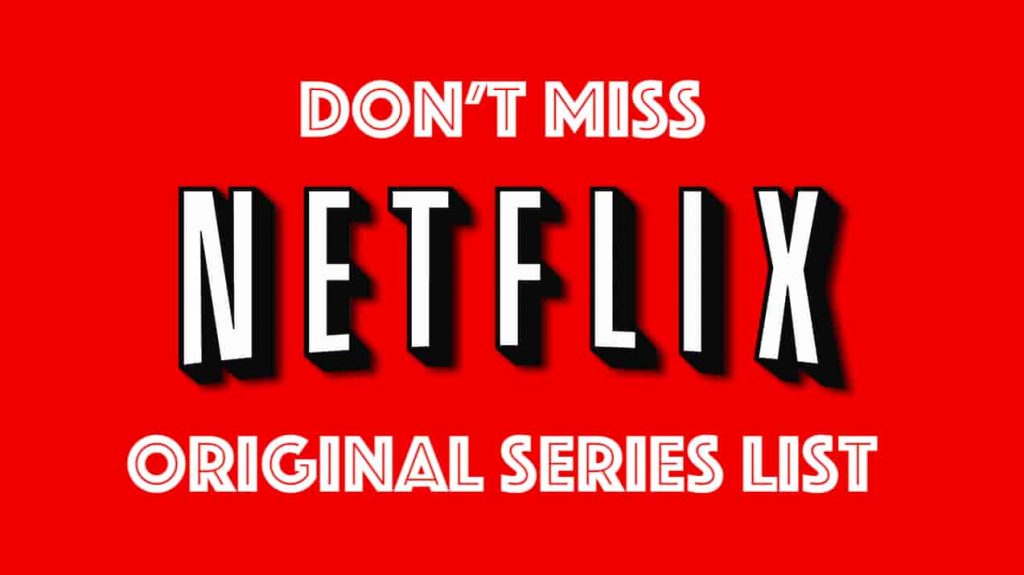 As per the research, netflix got popularity from their own original shows that were showcased with low cost to the audience. Another positive thing about Netflix, they never stop or cancel series in between as audience start getting interested and most series get stuck in between. Today we are going to discuss Netflix Original Series List which you should not miss watching.
Top 10 Netflix Original Series List
Daredevil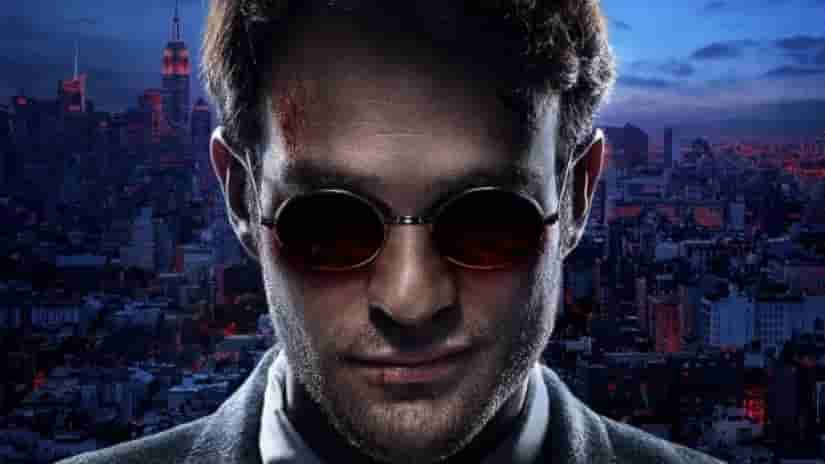 This deal devil is taken from Marvel Daredevil a superhero theme TV series. The character is taken from marbles comic with the same name. The basic story behind this series is related to a blind liar and his associate who fight against injustice. He was seen in  another Avtar in evening, when he change his lawyer Avatar to Daredevil. This show is created by Drew Goddard for Netflix in the Year 2015. This TV series features charlie cox in lead role.
The Punisher
This is again another Marvel Comics series called "The Punisher". This character is also taken from marvels comic characters name from Marvel Universe. This is some more related to Marvel's Daredevil, and you can notice much time when you will see the cast and characters crossover between two series from time to time.This series is created by Steve Lightfoot, who is the television writer and a producer. This show was made in 2017 and it features Jon Bernthal as Frank Castle known as (The Punisher).
Strange Things

Strange Things was one of the best and all time favourite among all generations during the two Seasons journey. It created a lot of Buzz in the market which actually promoted Netflix as a whole. Some people got new to Netflix from this series. This is a fictional TV series who's that was in the 1980s. It shows the fictional town of Hawkins Indiana. This series belongs to 5 young kids. It features for young boys and girl with psychokinetic abilities while they fight mysterious being a parallel dimension. This was made by The Duffer Brothers in 2016. This series was the only series which got instant head during its first season premiere and it follows the success throughout the second series. This series is top-ranked series among the Netflix original series. Top watch series of Netflix is "Stranger Things".
The Crown
The story of the Crown TV series belongs to Queen Elizabeth II. Basically, it is a biographical drama series based on real life of Queen Elizabeth of United Kingdom. The story of this series starts from the marriage to Phillips, the Duke of Edinburg in 1947 whereas the second series covers the challenges of Suez Crisis in 1956. Basically II series belongs to the Profumo affair political scandal. This unique creation was created by Peter Morgan. This series star cast – Claire Foy as Queen and Matt Smith place Prince Philip (husband). This series got a total of 60 episodes and run throughout 6 seasons.
Jessica Jones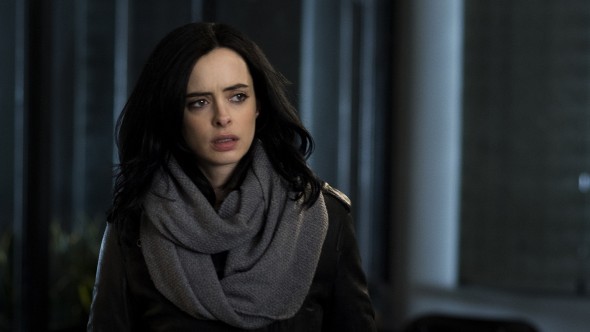 This is a crime drama TV series taken from the character of Marvel comic. People who like a suspense thriller and crime series, they should not miss Jessica Jones. Jessica Jones share the same timeline as the other movies and TV shows in the Marvel Cinematic Universe. You must have seen the lead character in another crossover titled "The Defenders". This show is created by Melissa Rosenberg. In this television series character of Jessica Jones is played by Krysten Ritter. She is a former superhero with Superhuman strength, but in today's world, she runs a detective agency.
Master of None
People who like comedy-drama television series this is what they actually want. Netflix original series include all channels and comedy-drama series "Master of None" is one of the best Tv series. The basic idea behind the series is to show the struggle of 30-year-old actor who covers his professionalism, romance and cultural experience to be something in life. Creation of this show was thought by Aziz Ansari and Alan Yang. The title of this series is taken from the famous speech "Jack of all trades, master of none."
Mind Hunter
If you love to watch criminal psychology movies then you should never miss Mind Hunter. If you want to know the behaviour or what criminals think behind the head, Mind Hunter is the best you can look out for on Netflix. The story of this series is taken from the real crime book Mind Hunter. Describe drama series was set in 1977. This show was thought and made live by Joe Penhall. Inside the story, you will see FBI elite series crime unit.
Orange Is the New Black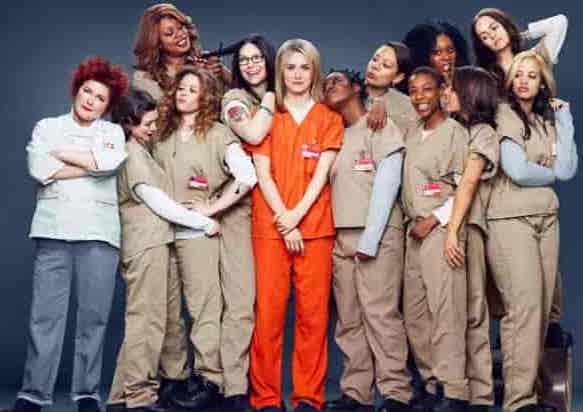 Another comedy TV series Orange Is the new black was created by Janji Kohan in 2013. The series is taken from the real-life incident which happened with Piper Kerman's memoir titled Orange Is the New Black. This is another Netflix's most-watched original series till now. It includes the year of Piper Kerman's one whole year in women's prison. This TV show features Taylor Schilling as Piper Kerman and Laura Prepon as Alex Vause. In this series, Alex Vause was her love interest.
13 Reasons Why
It is known to be one of the most viral TV series ever on Netflix. 13 Reasons Why was only TV series which got viral not only on Netflix but on all social media platforms during its first season only. This television show includes most controversial content which leads to more audience, from every generation. The content includes suicide and mature content. It got professionals criticism which automatically promoted the show. The author of this show got inspired by Jay Asher's novel 13 Reasons Why.
Sense 8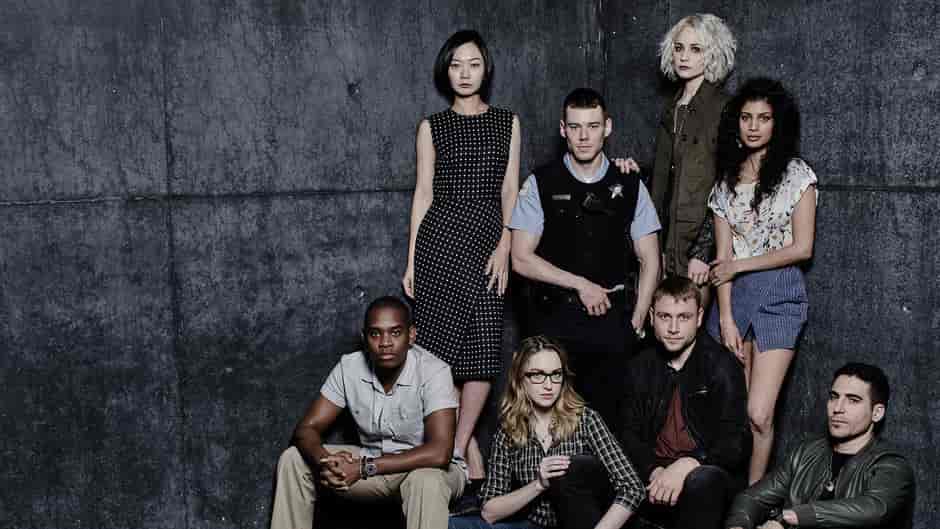 Sense 8 is the most unique science fiction drama series whose plot was about the life of strangers from around the world. The story of the series start from different locations of the world but suddenly 8 strangers got connected to each other mentally and emotionally. The story of the show includes politics, sexuality, religion, gender and identity. This creative story was bought up by Lana Lilly Wachowski and J. Michael Straczynski.
Here is Top 10 Netflix Original Series List till 2018. Stay tuned for Netflix Original Series List for upcoming years.