Today we going to talk about upcoming Bollywood biopic movies based on the life of someone else which we call biopic. We know that most people want to know about the story of successful people but they could not get to know about money by reading books. So, we would help us to know about many well-known faces and their story behind.
This is one of the most exciting topics that I personally like always. Most of the time biopic of any celebrity or sports star or a businessman has led audience towards it. Most Bollywood biopic movies are offered to Akshay Kumar and he is focusing on doing some more in coming years.
When we talk about business, this is the only genre that includes less investment with more profit score.
Top 10 Upcoming Bollywood Biopic Movies 2018
We are going to add some of the best upcoming Bollywood biopics movies 2018 that are expected success films.
The Accident Prime Minister
It's a really very unknown movie that is based on former Prime Minister Manmohan Singh. In this movie, you will see Anupam Kher PM Avtar. This movie is going to release in mid-2018. The first look came out with the title which is taken from a book written by Sanjaya Baru. The actual screenplay of the movie is written by Hansal Mehta.
Pad man
Akshay Kumar starer Batman is going to release in the starting of 2018. This movie is based on the social entrepreneur who created sanitary napkin machine at low cost for poor women in India. For this creation, he was awarded Padma Shri by the government of India and in 2014 he was included in Times magazine list of 100 most influential person in the world. This is Akshay Kumar's first biopic movie of the year 2018 and he is expected to add many more biopic movies on his list.
Sanju
Sanju title is given to Sanjay Dutt's biopic. Ranbir Kapoor is going to play Sanjay Dutt's character. The audience is waiting for this movie for quite a long time now as the First Look pictures of Ranbir Kapoor in Sanjay Dutt Avatar got a lot of appreciation. This movie is going to release in June.
Manikarnika

Manikarnika is rani which if most famous in India with the name " Jhansi" ki Rani. In this movie, you will see Kangana Ranaut playing the lead role of Rani Lakshmi Bai. This movie is expected to release in 2018 as per the producers. This movie is written by K.V. Vijayendra Prasad, who got famous for writing script of Bahubali and Bajrangi Bhaijaan.
Sania
As most people have not heard about Sania film. Shraddha Kapoor starring movie Sandhya is based on badminton player Sania Nehwal. Nowadays many sports celebrities are part of Bollywood cinema. Sana is one how many stars that got Padam Bhushan for their excellent performance in Olympics. He won a bronze medal in 2012 London Olympics.
Aamir Khan untitled
As other actors, Aamir Khan got praised for his acting in a biopic of Mahavir Singh. Is going to come with another biopic which is based on the life of astronaut Rakesh Sharma. This is going to be first Indian movie that will travel to space. Other than him Fatima Sana Shaikh will be seen in the film. Still, the title is not formally announced but the title would be "Sare Jahan Se Achha".
Mogul
Did you hear about Mogul movie? This is going to be another biopic in which Akshay Kumar will be seen in Lead playing the character of Gulshan Kumar. This is a music company T Series that changed the way of the music industry in 1980. This movie will also release in 2018 and is going to be directed by Subhash Kapoor.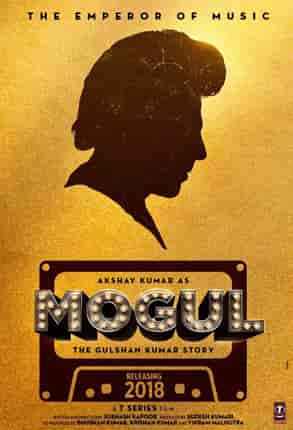 Super 30
Have you heard about a mathematician named Anand Kumar? This movie is based on Anand Kumar who is the founder of Super 30. In this movie, Hrithik Roshan will play the lead role. What is super 30? Super 30 is about 30 talented students that are selected every year by Ananth Kumar from backward society and he trains them to get into IIT-JEE entrance exam. This is going to be the best movie which is based on a common man who wants to help society.
PV Sindhu Biopic
Another badminton star PV Sindhu's biopic will be seen soon. This movie will be produced by Sonu Sood on the life of badminton star PV Sindhu. As per expectations director and producer want to cast Deepika Padukone for the lead role. Deepika is a daughter of famous badminton player Prakash Padukone. PV Sindhu has also won an Olympic silver medal in 2016 and she was the first woman to do it.