Bollywood Movies Based On Common Man – Earlier industry was not focusing on Bollywood movies based on common man, but in recent times many films were released based on common man life. Nowadays audience wants to watch the movie which belongs to them as they want to relate themselves while watching films.
Many movies in this category are based on the experience of writers and their society. It is very difficult to know about someone who is not so famous. Experience-driven from observation and meeting different people. The writers and directors want to make Bollywood movies based on common man or women on common man have recently taken place.
The basic difference between the movie and real life will always be separated as real life can't have happy endings always. Sometimes the character in real life an generate audience interest. There are many Bollywood movie based on common man or woman's life.
Bollywood Movies Based on Common Man or Woman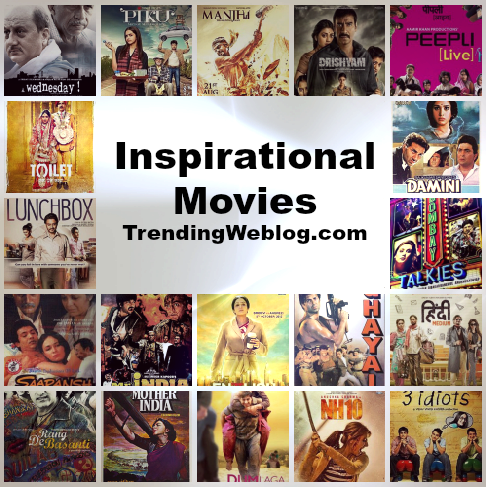 The writer of Bollywood has taken a step further by increasing there scope of story writing. Now audience wants common man's movie with some masala. The comedy effect also encourages the audience to get into the theatre. People want to get inspired by other people who have done something for the society of made his life better. Now a day Bollywood movies based on common man or woman are getting a lot of hike at the box office.
Let's start with some of the Bollywood movies based on common man or woman
Ghayal
Ghayal (1990) – Sunny Deol starrer Ghayal is Rajkumar Santoshi's film. The story of this movie revolves around Ajay who's brother was murdered by the rich businessman. Ajay takes revenge of his brother's murder in this film.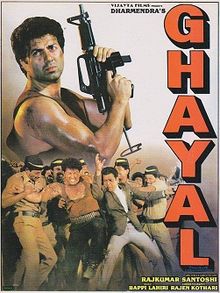 A Wednesday
A Wednesday (2008) – Many people have not watched this movie. This film is a story of an old man played by Naseeruddin Shah and police commissioner Anupam Kher. All event in this movie happened in just one day. The movie is directed by Neeraj Pandey.
Piku
Piku (2015) – Amitabh Bachchan and Deepika Padukone starrer movie Piku is based on a life of old parent and new generation. Nowadays its very hard to care about old people as many conflicts arise in caring but still, we have to care as the same age will come to us also. The movie is directed by Shoojit Sircar.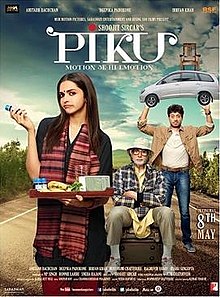 The Lunch Box
The Lunch Box (2013) – This is a sweet story of two strangers who get in contact by mistake. This story starts when Mumbai dabbawalas send the wrong dabba to Saajan instead of her husband.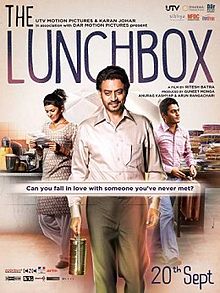 English Vinglish
English Vinglish (2012) – This is a women-oriented movie based on a middle-class woman who can't speak English. Sri Devi made a comeback with this movie and it was a superb performance film. One day she got a chance to go New York and there she decided to learn English. Gauri Shinde the famous director, visualized this movie and made it a super success.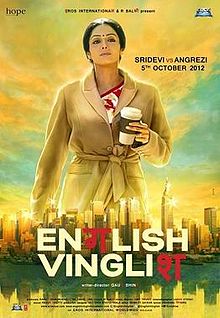 Saraansh
Saraansh (1984) – The first movie of Anupam Kher where he played a character of an old man. In his young age Anupam Kher made a remarkable entry in Bollywood. This film is about old couple who lost their son and now they don't want to live anymore. The movie is directed by Mahesh Bhatt.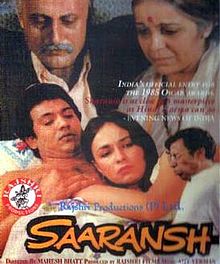 Manjhi – The Mountain Man
Manjhi – The Mountain Man (2015) – You can learn about this man from Wikipedia as well. This is one movie that will make you know what love is and how someone reacts when he loose special one. This story is taken from real life of Dashrath Manjhi played by Nawazuddin Siddiqui.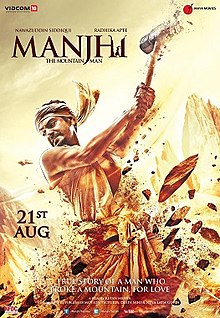 Drishyam
Drishyam (2015) – This movie is a remake of Malayalam film. Ajay Devgan starrer movie Drishyam is based on a common man who saves his family from police. Other then Ajay, Tabu, Shriya Saran and Ishita Dutta play supporting in the movie. It is one of the best movies of Ajay Devgan you should not miss.
Damini
Damini (1993) – This is one of the best Bollywood movie based on Courtroom. This story is about women who fight for justice again how own family. This is about a raped girl and the convict was her brother in law and his friends. She just thought what is write and took a step to take them down in court.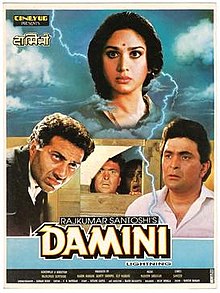 3 Idiots
3 Idiots (2009) – Story of this movie is a lazy adaptation of India's best novelist Chetan Bhagat's novel Five Point Someone. This movie focus on India education system that students are going through in college campus. This is Rajkumar Hirani's best project. In this movie, you will see Aamir Khan, R. Madhavan and Sharman Joshi in the lead role along with Kareena Kapoor and Boman Irani.
Hindi Medium
Hindi Medium (2017) – This movie has made audience know about Delhi school nursery admission. The rich businessman tries his best to get her daughter in Delhi Grammar school but end up landing in the government school.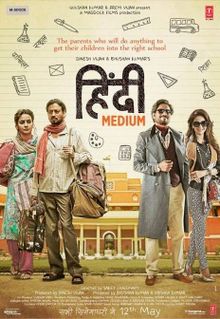 Bombay Talkies
Bombay Talkies (2013) – There are many other movies which showcase the story of 3 or 4 life in one movie bus Bombay Talkies is best based on common man. The film show story of 4 life, featuring Nawazuddin Shah, Sadashiv, Rani Mukherji and talented actor Randeep Hooda in lead role.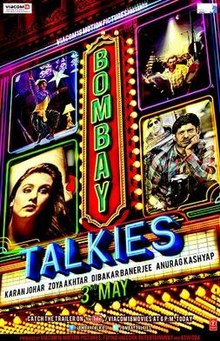 Peepli Live
Peepli Live (2010) – This movie could not do as Aamir Khan expected. It is a sad story of farmers suicide in the village. Due to no money, the farmer decided to go for suicide and media which is shown news crazy in the movie came and show what was happing in this village.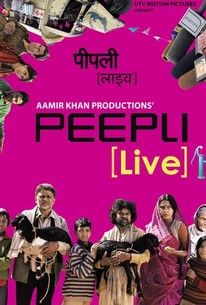 Toilet Ek Prem Katha
Toilet Ek Prem Katha (2017) – Successful movie Toilet Ek Prem Katha starring Akshay Kumar is about a man who fights against the village, government and many other to get a toilet in his house. The movie did really well at the box office. This movie is also inspired by a common man who did everything in real life.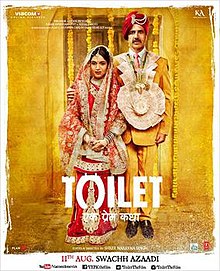 Dum Laga Ke Haisha
Dum Laga Ke Haisha (2015) – It is a comedy movie about a man and his fat wife. The movie revolves around a married couple who find problem between them. This was one movie that made the career of Bhumi Pednekar in Bollywood Industry.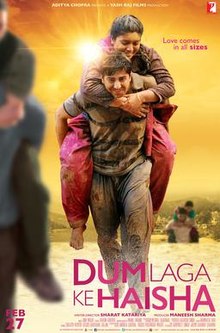 Mother India
Mother India (1957) – Who don't know about Mother India named Radha. This woman lost his husband and her willpower made her stand against all the challenges that come before her. In this movie, Sunil Dutt and Rajendra Kumar play the lead role. Nargis played the charter of Mother India.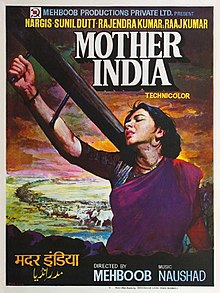 Rang De Basanti
Rang De Basanti (2006) – If you like the patriotic movie then it is a must watch the movie. This movie shows how youngster starts following the way freedom fighter struggle for the country. The movie is directed by Rakeysh Omprakash Mehra. In this movie, you will see Aamir Khan, R. Madhavan, Sharman Joshi, Soha Ali Khan and Kunal Kapoor in lead role.
Mr. India
Mr. India (1987) – This movie is based on a common man who runs orphan. He struggles to earn money but one day he finds a gadget that makes him invisible when active. This was the first sci-fi movie in Bollywood cinema. The flick is directed by Shekhar Kapur and Anil Kapoor along with Sri Devi played the lead role in the movie.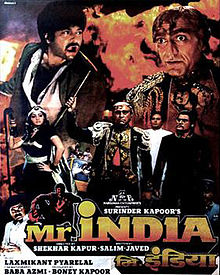 NH 10
NH 10 (2015) – the First project of Anushka Sharma as a producer in the thriller movie. This movie was so well made that audience appreciated as we'll as critics. The story is about a young couple who were attacked on Highway. Navdeep Singh has directed this movie.