What is the difference between the best school in India and normal schools?
First of all, the Indian education system is trying to provide education, but not they could not provide a proper education. There is a simple difference between the students who studied in normal schools and the best school. Best school in Indian provide proper facilities to enhance skills related to education, sports, computers and many more. Mental stress in normal schools. The proper education system is set up within the institute to enhance brain, which global education system desire.
Best school in India is helping young minds to develop academically and socially. Moreover, both these things help in developing knowledge from books and transferring it into a practical experience which is equally important. Likewise, half of the work is done by admitting your kid to the best school in India. Rest of the work will be done by the institute. Here are some of the best school in India –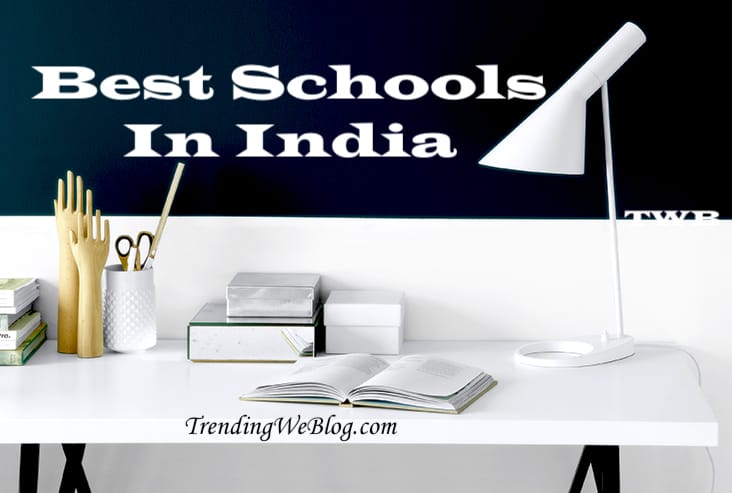 Best School In India Survey
St. Xavier's Collegiate School, Kolkata
Considered to be a best private school in India for boys only. In 1860 the school was established to educate Catholic boys. Now anyone can get admission in this school. It is affiliated to the council of Indian School Examination CISCE, which conducts the ISCE and ISC examination. Overall St. Xavier's Collegiate School is the best among all discussed below.
The Doon School, Dehradun
One of the heritage schools among the few The Doon School is finest among rest of India. School focus on leadership, social awareness and sports. The school offers facilities like music school, the science department with a museum, wellness centre, shooting range, indoor swimming pool, outdoor sports facilities.
La Martiniere For Girls School, Kolkata
Most reputed education institution for girls La Martiniere was established in 1836. Since then none of the girl's institute beat the standards of La Martiniere School. It focuses on all-round development in regard to academics and extracurricular activities. The school follow ICSE and ISC boards.
Dhirubhai Ambani International School, Mumbai
The school was founded by Reliance Industries group under the name of the late founder of the company Dhirubhai Ambani. The school is affiliated to CISCE and this school admits kids at kindergarten level till class X. Generally speaking in just few years school has beaten the standards of old reputed schools. Until now no other institute was as high tech as DAIS. Soon this school be will on the top spot of the best school in India.
Mallya Aditi International School, Bangalore
The Cambridge University has selected this school around the top three private schools in India. The educational approach is different from another school which lead Cambridge management to take this school. The school follows ICSE, ISC and IGCSE curriculum.
Bishop Cotton School in Shimla
Bishop Cotton School is one of the popular schools who had maintained it's repo since 1859. The school is oldest among few in India, founded by Bishop George Edward Lynch Cotton. Boys school, which is still producing the finest judges, politicians and army officers. Students can grab things easily, with this in mind Bishop Cotton School possibly helped a lot of students.
Little Flower High School, Hyderabad
Little Flower High School follows CBSE curriculum. Teaching are given in English but school provide Telugu and Hindi as options for first and second language. Since July 1953 the school is working to fulfil the needs of the individual and the society.
Lawrence School, Sanawar
Sanawar is a place situated in Kasauli, Himachal Pradesh. It is among top 10 boarding schools in India. It was founded since 1847 by Sir Henry Lawrence and is among the rarest old boarding school that survived to this date. The only school who send a team of seven students to climb "The Mount Everest". Finally, they conquer The Mount Everest, that's what schools are capable of doing.
Bombay Scottish School, Mumbai
It is a private co-educational day institution established in 1847. Popularly know as Scottish or BSS. It is ranked among top 10 schools in India for many years. Affiliated to CISCE, New Delhi, which conducts the ICSE examination.
Welham Girls School, Dehradun
Dehradun second school in the list of best schools in India. Welham is girls boarding school founded in 1957 by H.S. Olyphant. Top schools in Uttarakhand make is further beautiful and a perfect place to study. Another key point is to promote extra curriculum actives like drama, painting, masters in cheese, dance and many more.
St. John's High School, Chandigarh
The oldest school in city beautiful Chandigarh was established since 1959 by Congregation of Christian Brothers. Best school in tri-city for its education and extra curriculum activities. This institute follows CBSE pattern and also recognised by CED (Chandigarh Education Department). Uncommon thing about this school is to replace books in classes and help students to develop an interdisciplinary approach towards education, in short staff and management is trying to do something to help students.
Modern School, Barakhamba Road, Delhi
Modern School was funded by the members of CDLS (Community Development and Leadership Summit). It is a co-educational, day and boarding school. The school has taken affiliation from CBSE. Besides that, the school has a large playground for extracurricular activities.
Mayo College, Ajmer
The school was founded by Richard Bourke, 6th Earl of Mayo (One of the Viceroys of India). It is an independent boarding school for boys, apart from education the college has a museum. Since then it is among the top school in the world which have a museum inside the school.
The Valley School, Bangalore
One of the best schools in India "The Valley School" was founded in 1978. Since then the school is trying to produce the best students for the better society. It is affiliated to the CISCE along with workshops to make students know real-life work environment. The school has a 103-acre campus with the academic building, residential quarters, etc. Sports is a major development of this school which include 3 basketball courts, a kho-kho field, table tennis room, volleyball court, football field, space for yoga and more.
Greenwood International High School, Bangalore
Greenwood International High School is a day cum boarding school exist since 2004. The school follows ICSE curriculum, ICSE provides a futurist curriculum that puts equal prominence on academic and personal development. Audiovisual classes help students to grab things easily with demos.
Scindia School, Gwalior
You can visit this school as it is situated in the famed Gwalior Fort. Since 1897 boys boarding school has kept its legacy. The school educate the princes of the Royal families. The school offers studies for class VI to XII. Surprisingly, establishment stone of this institute was laid by late Maharaja of Gwalior "Madho Rao Sindhia".
Rishi Valley School, Bangalore
Boarding school situated in the heart of Bangalore. One of the greatest philosopher "Jiddu Krishnamurthi" established this institution. Creativity and intelligence are taught in a philosophical way. The school held a discussion, debate meetings about general awareness and wildlife protection. The only school that has a bird sanctuary set up by the school.
The Sanskar Valley School, Bhopal
Since 2006 Sharda Devi Charitable Trust has worked hard to bring it at the top spot. Co-educated day cum boarding school located in Bhopal. Affiliated from CISCE and is also approved by The University of Cambridge which is the largest provider of international education programmes in the world. The school focus on education and psychological health.
Delhi Public School, Vasant Kunj, Delhi
Delhi Public School, Vasant Kunj is a part of Delhi Public School Society which was formed in 1949. Since then DPS society has worked every bit to make their school best in India. DPS Vasant Kunj was established in 1991 and from that time it's among top 50 schools list. It offers education from KG to class XII.
St. Mary's High School, Mazgaon, Mumbai
Since 1864 St. Mary's High School has maintained its legacy. It is one of the oldest running private schools in India. Teachers generate new ideas to make students learn with innovative ideas. Besides that, the school has a large playground and sports department which handles extracurricular activities.
In Conclusion
Surprisingly, the best school in India provide quality education along with value-based learning as per global standards. It is important to realize that most students in Indian don't even get proper schooling. Therefore, the fee structure of all these schools is a bit higher than normal schools. Kids are like white paper, whatever you teach them they will adopt it. So, good schools help kids to know how to take their life beyond school level. In fact extracurricular activists and help students in sports as well as in studies.