Finally, Bigg Boss 12 contestants are finally selected and ready to move into Bigg Boss house. The first promo of Bigg Boss 12 is out now and the audience is enjoying the promo and waiting for the show to begin. Once again Salman Khan will host the show two twin sisters, saas-bahu, an electrician and other majorly hitting at the Jodi concept. This is something new that Bigg Boss 12 contestants and audience see this year.
Bigg Boss 12 Contestants Name List with Photo
Milind Soman
Milind Soman has started his modelling career in 1988. He worked with top designers and has started his film career in 1995. He worked in television as well and now he works as a judge in some of the modelling really shows in India. Milind Soman is currently dating an eighteen years old girlfriend Ankita Konwar. Now the couple is together for many months and they have been asked to be on Bigg Boss 12. Bigg Boss 12 contestants will be afraid of this jodi and their popularity.
Priya Prakash Varrier
Social media star Priya Prakash Varrier and is co-star Roshan Abdul Rahoof are invited to be part of Bigg Boss 12. When media asked them, Priya said nothing which means they can be part of the show.
Deepika Singh aka Sandhya Beendni
Sandhya Beendni meets her real-life baati on the sets of tv show Diya Aur Baati Hum. Rohit Raj Goyal director of the show fell for her and now they are happily married. Both are invited to be part of the show.
Mahika Sharma
Indian model Mahika Sharma who won a beauty pageant of Miss Teen Northeast. She was among first Indian to be part of top 10 pageant Miss Universal Peace and Humanity. British adult movie star Danny D and Mahika Sharma are invited for the show.
Nikita Gokhale
Nikita Gokhale is an Indian actress and model who holds the title of Miss Indian Bikini 2015 and represented India at Miss World Bikini Model 2015 in Malta. She became popular after her bold photoshoot for an international magazine. Her ex-boyfriend Imtiaz Ali is also invited for the show.
Siddharth Sagar
Comedian Siddharth Sagar and her girlfriend Subuhi Joshi is invited for the show. Both of them came into limelight after their pictures were seen on social media. Bigg Boss always look for people who got popular recently. Subuhi Joshi has worked in reality tv show Splitsvilla.
Riya Sen
The bold and beautiful actress Riya Sen and her husband Shivam Tiwari is invited to the show. She is very popular on social media due to her pictures. Nowadays she is always seen with her husband on holidays and other events.
Karan Patel
Well known actor Karan Patel who begin his career from Kahani Ghar Ghar ki in 2000. He has done two Bollywood films and hosted many reality shows. Ankita Karan Patel who got married to Karan in 2015. She is also a tv actress and done some Bollywood movies as well.
Gurmeet Chaudhary
Gurmeet Chaudhary who started as a tv actor who worked in many reality shows. Now he is working in Bollywood movies as well. Till now he has not confirmed his entry due to busy dates. Debina Bonnerjee tv actress got married to Gurmeet Chaudhary. Both actors are good and if they decided to get in the show, it's going to be another good year for Bigg Boss.
Nikitin Dheer
Nikitin Dheer is a Bollywood actor is invited for the show. He is one of the tallest actors in Bollywood. He started his career with Jodhaa Akbar and got popular with Dabangg 2 and Chennai Express. Nikitin's wife Kratika Sengar is also invited for the show. A television actress Kratika Sengar started her career in 2007 and is still working in Kasam Tere Pyaar Ki show on Colors Tv.
Rithvik Dhanjani
Rithvik Dhanjani a popular actor and host are invited on Bigg Boss 2018. His wife Asha Negi got another chance to be on the show once again. She was part of the show in 2017 as well. Worked on many tv shows and reality tv shows. She is in the television industry since 2010. Rithvik Dhanjani is much popular than any other star at Bigg Boss this time.
Srishty Rode
Indian actress Srishty Rode has finished her show Ishqbaaz where she was playing Faiza. Her husband is also fee and trying to find another show. This is a good opportunity for both the actors to be together in one place. Manish Naggdev started his career in 2007 and has not done any show since 2016.
Bigg Boss 12 Contestants Jodi
Milind Soman and Ankita Konwar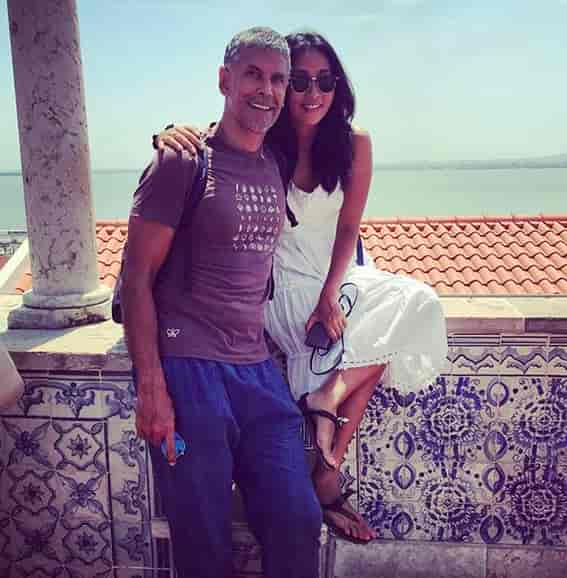 Priya Prakash Varrier and Roshan Abdul Rahoof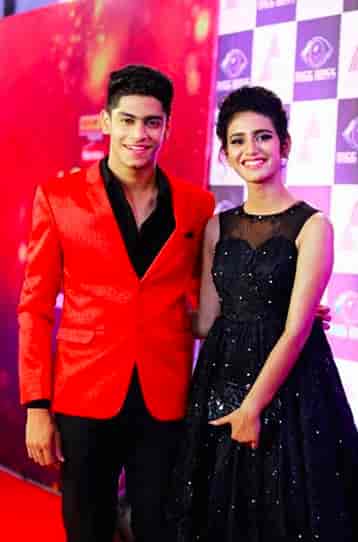 Rohit Raj goyal and Deepika Singh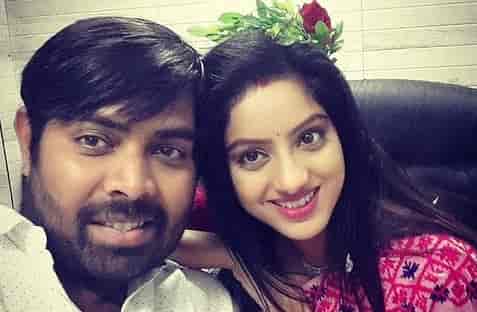 Mahika Sharma and Danny d
Nikita Gokhale and ex-boyfriend Imitaz Ali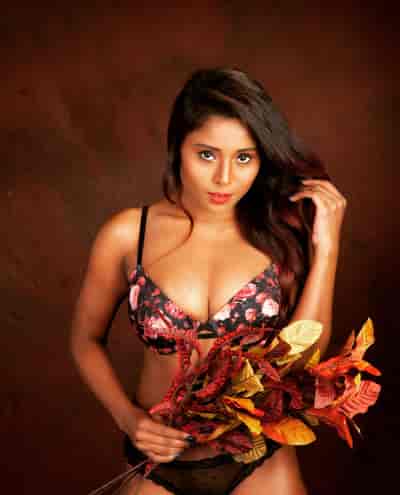 Siddharth Sagar and subuhi joshi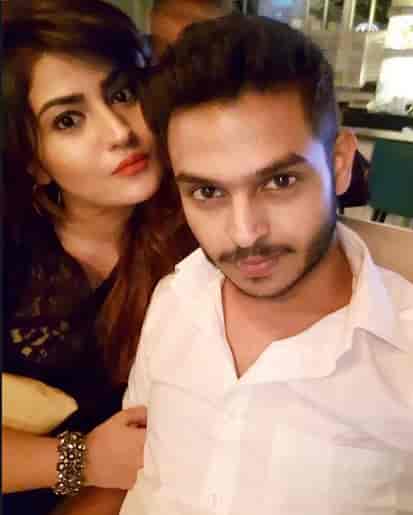 Riya Sen and Shivam Tiwari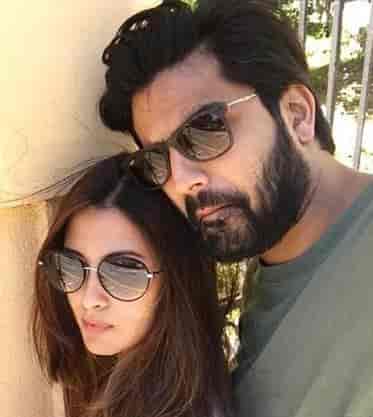 Karan Patel and Ankita Karan Patel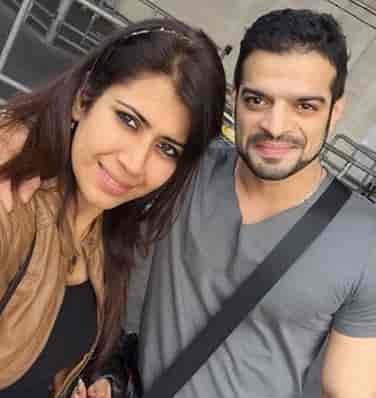 Gurmeet Chaudhary and Debina Bonnerjee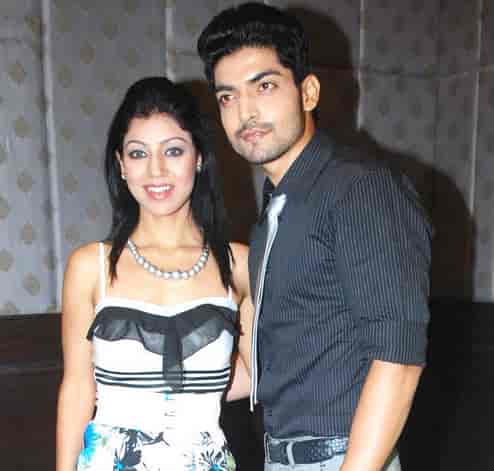 Nikitin Dheer and Kratika Sengar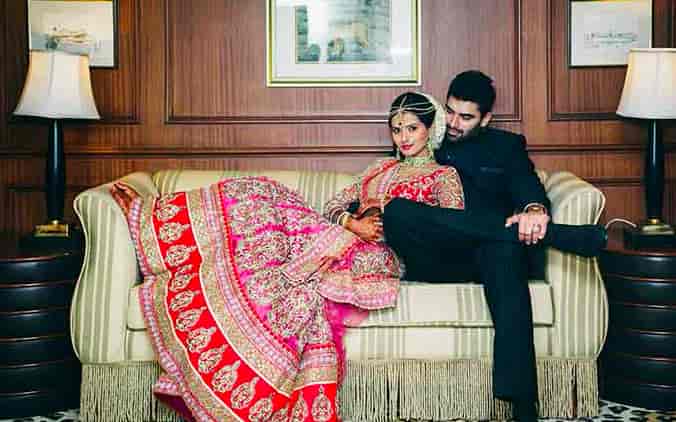 Rithvik Dhanjani and Asha Negi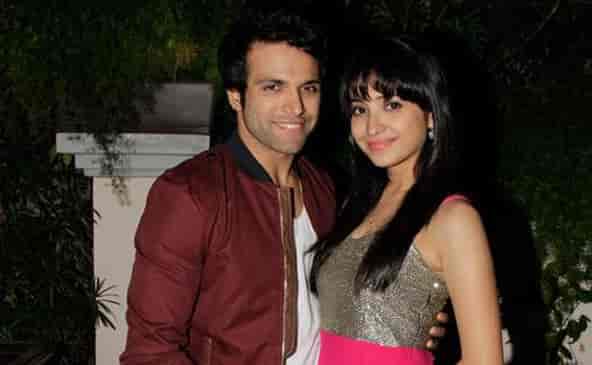 Srishty Rode and Manish Naggdev