Namami Gange Essay for Class 6, 7, 8, 9, 10, 11, 12 and College students. Find a paragraph, long and short essay on Namami Gange for Students in English.
Long and Short Essay on Namami Gange for Students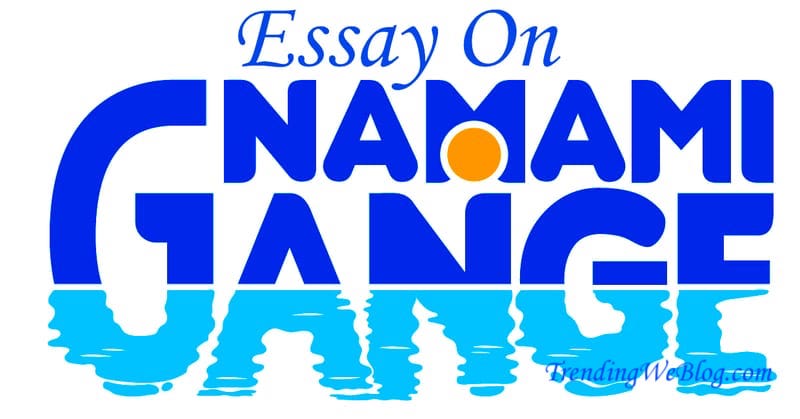 Essay on Namami Gange 250 Words
River Ganga is the lifeline of 11 states and 43% population of north India. recently natural and man-made causes have escalated the rate of pollution of Ganga water to an alarming level. In 2014 prime minister Mr Narendra Modi launched the NAMAMI GANGE mission.
It is overlooked by the Ministry of water resources and Ganga Rejuvenation. The initial budget for this mission is 2037cr. The aim of Namami Ganga project is not only to stop the pollution of the river but also to clean it further. This mission aims to cover 8 states, 47 towns and 12 tributaries. Selling Ganga water is a scaled industry and after its purity is revived revenues might shoot up.
The project will give the local youth employment. Developments of ghats and beautification of riverfronts will boost tourism as a lot of spots are on its bank. But people are still reckless and dump waste in Ganga, leather and textile industry has done the most damage, also at many places, industrial waste is directly dumped into it. Religious rites like cremation and ash spilling has further degraded the water quality. Under this mission, stringent laws and penalty is imposed on perpetrators and NGT now cancel licenses of defaulters. Camping within 100m is prohibited.
Further ion-exchange multi-layer filtration and bio-remediation techniques to treat the wastewater should be done. Services of various institutes of social science should be sought by the government and shore areas of the river should be made hundred percent open defecation free.
Besides the government, we as citizens should understand the unparalleled importance of river Ganga and should pledge to keep it clean and pure.
We hope you like our essay on Namami Gange Project.