Renault Arkana images – Finally the most awaited SUV of the year got finally revealed. The couple deigns of the new SUV remind us of BMW X6. The front shares much of its design with Captur. The new styling of LED headlamps taken from the new Megane. The roofline at the rear collaborates well with the boot. Renault Arkana images make it look high ride crossover. The large 19-inch alloy wheels and a high ground clearance make it capable for off-road.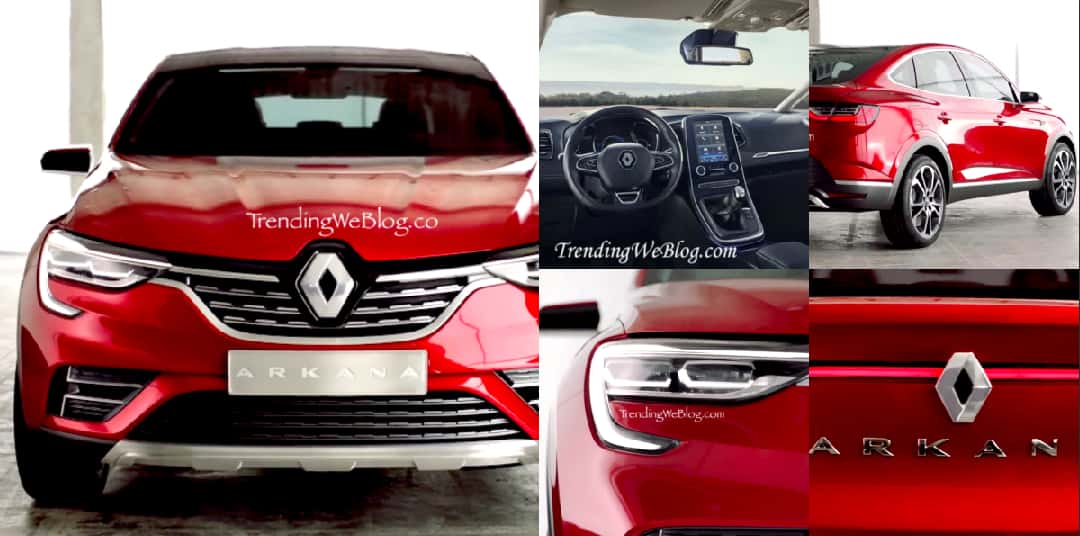 Renault Arkana images make this SUV look elegant like a sedan. The combination of power and styling make it one of the best urban SUV. In addition, the new SUV will launch in only one engine option but with different PS option. It is going to be a 4WD version to go anywhere. First of all, this SUV will introduce in Russia early next year. Secondly, it will launch in the Asian market. Still, there is no confirmation, if this vehicle will end up hitting Indian shores. Furthermore, most auto brands want to launch their international SUVs in India because of the growing demand for Sports Utility Vehicle.
Renault Arkana Images Revealed
New Renault Arkana is based on the reworked version of the same unit found on the Russia-spec Duster and Capture. The vehicle was reviled in the Moscow motor show. It was the highlight of the show. In addition, Renault will launch this SUV around 2020 in India and other parts of the world. As soon as the production will start there will be more clarity on India launch.
Renault Arkana Dimensions
The vehicle is positioned between two brothers i.e Duster and Capture. With a length of 4.54 meters, it is set right in the middle of the other two cars. As we told the vehicle is strongly inspired by BMW X6 and other Mercedes GLC. From outside the vehicle look premium and it is best suited for the Indian market.
Renault Arkana Images Galary