Best Bollywood Movies Of All Time & Top Hindi Movies – When we talk about the history of Bollywood, we discuss over how many years it took to grow. This industry is now running for more than a century. When we talk about now Bollywood is Unstoppable and producing more movies than Hollywood every year.
In a single year more than a thousand movies are produced and least. Some get recognition and some collected huge amount from the box office. When we talked about the journey of Bollywood and its movies which god critically acclaimed for doing good business. We make things easier for you by adding 25 Best Bollywood Movies Of All Time & Top Hindi Movies.
Bollywood produced some fabulous movies which not only impressed Indians but their growth was shown at the international box office as well. Some Bollywood celebs at the top just because of there one great decision to do a particular movie. Best Bollywood Movies Of All Time & Top Hindi Movies is gonna start now.
Best Bollywood Movies Of All Time

Watch new and old best Bollywood movies of all time & top Hindi movies. No filmmaker ever realise that how good the movie is being made. While filming he can never get the potential of the movie, but the real potential is seen after its release. Some movies got attention after releasing on television. Some Bollywood movies got popularity because it's like by every generation. Best Bollywood Movies Of All Time & Top Hindi Movies list will make you know about Bollywood then ever before.
Top Hindi Movies
Let's start with our first movie…
Dilwale Dulhaniya Le Jayenge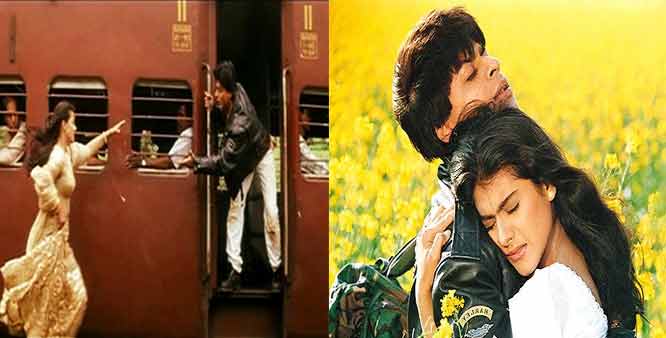 One of the best and truly everyone's picture ever produced by Bollywood. This is the only Bollywood movie that is still running in Mumbai Maratha Mandir theatre. This movie is Dilwale Dulhaniya Le Jayenge which is directed by a debut director Aditya Chopra. People called it a romantic Saga hit that released in 1995. This is Shahrukh Khan's biggest hit, which changed his career from start to superstar of the millennium. You can watch this movie at any time at any age without getting bored.
Hum Aapke Hain Koun?
Second in our list is Hum Aapke Hain Koun. This movie got released in 1994 and it includes Indian wedding traditions that made the movie a blockbuster hit. This was the only movie which got the highest gross of all time if we adjust the inflation. This superhit movie was directed by Suraj Barjatya. This is also one of the best movies that audience still love to watch on television. This movie features Salman Khan and Madhuri Dixit in lead.
Sholay

There is no one who doesn't know about this movie title Sholay. This movie changed the environment of Bollywood cinema. The film is directed by Ramesh Sippy trying to make a different movie when such movies were not even expected. It was the one movie that got negative reviews before its release. This movie could not do very well in the starting days of box office but eventually, it became a super hit blockbuster. Till now the movie is remembered buy best dialogues and bonding between Jai Veeru. In this movie, Gabbar Singh made A Remarkable performance which still stayed in everyone's heart. This movie features Amitabh Bachchan, Dharmendra, Jaya Bachchan and Amjad Khan.
Jab We Met
This was one of the most loved romantic comedy movie and last movie of Shahid Kapoor and Kareena Kapoor as love birds. This movie changes the career of not only both the actors but director Imtiaz Ali got a lot of respect after this movie. It's a love story of a Punjabi girl who loves a small town boy in Shimla but life takes a U-turn and she started loving young businessman from Mumbai. They met on a train and their journey starts with a lot of twist and turns which was liked by the audience and made it a rememberable movie.
Dil Chahta Hai
Another Aamir Khan starred movie Dil Chahta Hai was up comedy tale. This was the first direction movie by Farhan Akhtar who himself was struggling to make a good movie. This film tells us about the Friendship of three friends, their love and their Desire. This is one movie which included true emotions and it can be fake as it shows the real bonding between three friends.
3 Idiot
Rajkumar Hirani's dream project 3 Idiots was such a sensational presentation on the big screen that made every generation thought about their college life. The story of this flick was taken from India's best writer Chetan Bhagat novel Five Point Someone. This was up comedy-drama general movie which focuses on the education system of the country. It also showcases what Indian parents expect from the children without knowing their interest.3 Idiots feature Aamir Khan, R. Madhavan and Sharman Joshi in lead role and Kareena Kapoor played the female lead in the movie.
Gangs of Wasseypur

Anurag Kashyap Gangs of Wasseypur was a single movie which was released into series. As per Anurag Kashyap, this movie was made more than expected time due to which this movie was released into parts. This movie is based on coal Mafia, politics and retaliation. The sets of the movie were shown during the year 1940 and 2005. This movie starring Manoj Bajpai, Nawazuddin Siddiqui, Huma Qureshi, Richa Chadda lead roles.
Mr India
1987s movie Mr India was the first science fiction movie in India. In this movie, Anil Kapoor played the lead role of an Indian superhero. The story behind this movie is about an orphan which belongs to Arun who has adopted kids and try to feed them. This film is basically about a gadget that Arun get from which we can get invisible. This was the super hit superhero Movie in 1987.
Mughal-e-Azam
Some people have not watched this movie but must have heard the name of Mughal-e-Azam. This is a historical drama movie based on the time of Mughal Era. The movie revolves around Anarkali and Prince who falls in love. It also shows the rivalry between sun Saleem and Mughal Emperor Akbar. This is one of the most successful films which was made in the 1960s.
Munna Bhai MBBS
Sanjay Dutt Tera drama comedy film Munna Bhai MBBS got released in 2003. This is the second movie of Rajkumar Hirani is on this list. The best thing about this movie was its budget which was only 10 crores and its box office collection was 150 crore. In this movie Rajkumar Hairani tell a story of a Gangster who gets into medical college to become a doctor. Sanjay Dutt played a lead role in this movie and Arshad Warsi played one of his test performance role as circuit.
Hera Pheri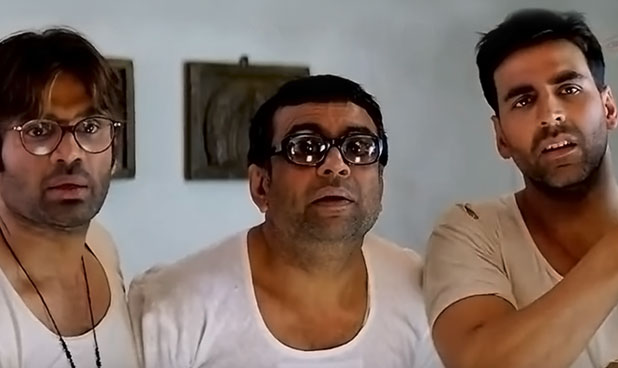 Have you heard about Hera Pheri? Yes! you are right its one of the best comedy movie that audience like to watch TV anytime. The star cast of this movie is Akshay Kumar, Sunil Shetty and Paresh Rawal. This movie changed the career of Akshay Kumar as a whole and Paresh Rawal was a well known Bollywood after this movie.
Border
Border movie was released in 1997 and show the battle of Longewala during the year 1971 which wars between India and Pakistan. This movie was specially made to make audience know about the sacrifice of Indian Army for the safety of all Indians. The movies directed by JP Dutta and it features Sunny Deol, Sunil Shetty, Jackie Shroff in lead role.
Gol Maal
The hardcore comedy movie which revolves around a young man. It is a story where a man is caught by his lies every now and then. This film has made this line true " to hide one lie you have to speak more lies " which ultimately got him. The movie starring Amol Palekar in lead role. Hrishikesh Mukherjee has directed the movie and it was released in 1979.
Stay and learn more about Best Bollywood Movies Of All Time & Top Hindi Movies
Andaz Apna Apna
It was a flop movie, but it actually got popularity after it was showcased on television. The Movie got released in 1994 but it could not perform well at the box office. After it went off theatres it was released on television where it started getting popularity and it was called one of the best comedy film of all time. This was the one movie where Salman and Aamir were seen for the first time and after that, there was not seen together till now.
Lagaan: Once Upon a Time in India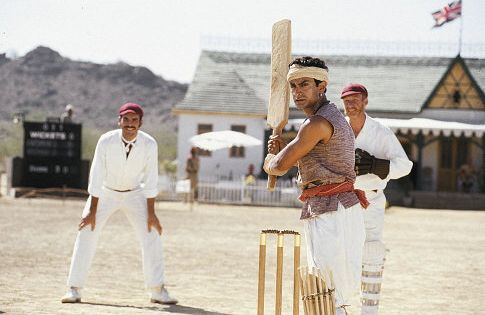 Lagaan is the only historic epic sports drama genre movie made in 2001. In the Victoria period of Indian's Colonial British Raj. The story of this movie is about Lagaan, which village people have to give to British Raj. In this movie, Aamir played a lead role along with Gracy Singh and Rachel Shelley. The movie got popularity with the release until now it is watched on television every now and then. This movie was released in 3 languages Hindi English and Awadhi.
Chak De India
Chak De India Indian Sports film directed by Shimit Amin and produced by Aditya Chopra. The story of this movie is about the female hockey team and a man (coach) bring them together to make an International team who wins World Cup. This movie is inspired by the women's Indian hockey team. This movie got released in 2007 and after 6 months it was showcased on television. Every time it's on TV people like to watch the story and get inspired by it.
Hulchul
Not many people know when this movie got released but eventually, it picked up and collected more than what producers expected. The movie was made in 10 crores and it collected 62 crores. This movie features Akshaye Khanna and Kareena Kapoor in lead role. Not only in theatres it got popular on television as well. This is a comedy-drama genre movie that is all time favourite or many people. It was directed by Priyadarshan.
Rehna Hai Tere Dil Mein
People who love and know the meaning of being loved should watch this movie. This film was a Hindi remake of Minnale. This movie could not get high box office returns. On television premiere audiences like the movie and this movie got popularity after it went off theatres. The music of this movie was super hit and was composed by Harris Jayraj.
Vivah
Shahid Kapoor and Amrita Rao's movie Vivah is one of the most watched television movies. Every now and then different channels put this movie on air and audience love to watch it. It is a romantic Indian drama movie which is directed by Sooraj R. Barjatya. The movie was the clear winner in theatre as well as television. It collected more than 539 million and cost only 80 million (Indian rupees)
Taare Zameen Par
Taare Zameen Par is Aamir Khan's direction and production movie. This movie is plot is related to an 80-year-old boy who dislikes school and fails in an exam. Aamir Khan played the lead role in this movie with Darsheel Safary. The movie got released in 2007 and it just made a mark in theatres as well as on television. It is a drama movie that revolves account a boy who faces the problem of dyslexia.
A Wednesday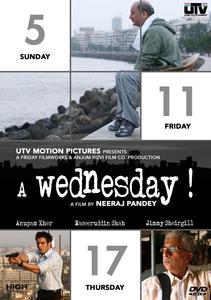 Let's talk about something thriller. This is one of my favourites and must be favourite for many people. This movie is about hidden bag which as an explosion in it. One man demand to release militants within 4 hours. The movie will make you feel that it's a very small movie as the pace of this flick is so quick that you never get to know when the movie came to an end. This movie features Anupam Kher, Nawazuddin shah & Jimmy Shergill in lead role. The movie got released in 2008 and it's very regular on television as it's super hit and one of the best movies that telecast on television.
Do Dooni Chaar

Do Dooni Chaar as a comedy-drama film based on a family who want to buy a car but could not afford their regular income. This was a small budget movie and the lead role is played by Rishi Kapoor and Neetu Singh. The film got released in 2010 and it's the best movie to watch on television. The film was directed by Habib Faisal.
Zindagi Na Milegi Dobara
Superhit super fantastic movie Zindagi Na Milegi Dobara is all time favourite of many who stayed home and could not watch the movie in theatres. Most of the time we see this movie on different movie channels as you can start watching it in between and you will build interest anywhere. The movies directed by Zoya Akhtar and it is produced by Farhan Akhtar. The movie features Hrithik Roshan, Abhay Deol, Farhan Akhtar
and Katrina Kaif in lead role.
Guru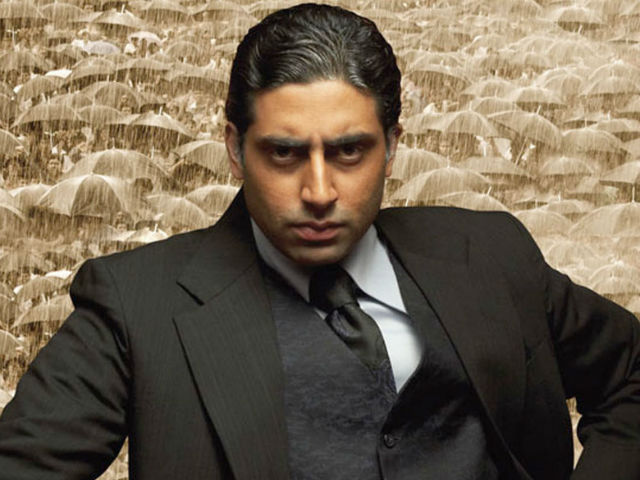 Let's talk about 2007 release movie which is based on the life of Dhirubhai Ambani. This is one of the best movies ever made by Abhishek Bachchan. This movie shows the struggle of a middle-class man who wants to rise in life. The movie is written and directed by Mani Ratnam. AR Rahman has composed music which was super hit in 2007 and people enjoy listening to till now.
Malamaal Weekly
Yes, you must have watched this movie. Every Saturday or Sunday whenever you turn on your TV this is a movie you see on one or more than one movie channels. This movie is so amazing that you can never get bored watching this movie. It is a comedy written by Priyadarshan. Paresh Rawal, Om Puri, Ritesh Deshmukh played the lead role in this movie. The movie got released in 2006 and people like to watch it on TV every time get telecast. This movie was made in 60 million budget and it collected 387.5 (Indian rupees) from the box office.
25 Best Bollywood Movies Of All Time & Top Hindi Movies
Note – We will add Best Bollywood Movies Of All Time & Top Hindi Movies after six months.