Corruption Movie – Now we going to talk about some inspiration movies that will not only motivate you but stop you from corruption. These are some movies that are based on most controversial topic when we talk about India. Filmmakers have made many movies on this topic (Corruption Movie) and some movies were super hit as well.
When we talk about corruption we know it has taken our country to negative end. Bollywood industry also keeps in mind about trending topics and people who want to watch corruption movie. Fight against corruption is one thing that is always trending in India. Black money in Swiss accounts and many more things which related to corruption. All these things create hype when some filmmaker make corruption movie.
Corruption Movie List – Indian Movies on Fight Against Corruption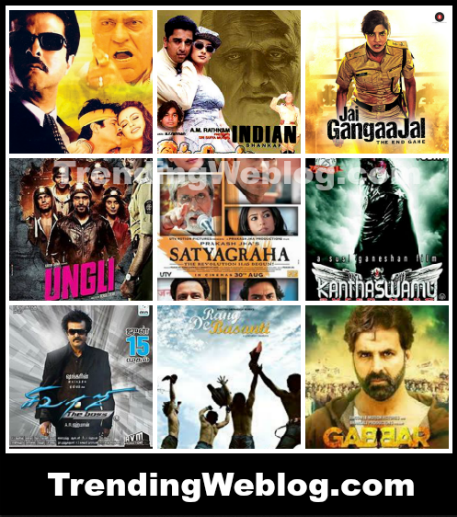 As you all know Bollywood is known for its romantic and action genre movies, but sometimes they change their viewpoint and make some good movies like the fight against corruption. The content base for corruption movie is very limited still, deep research take place to make such movies.
Sivaji
The Legend starrer Rajinikanth titled Shivaji is a Tamil Superhit movie which was released in 2007. This movie was later released in Hindi as well. Test Tamil sensation movie is directed by S. Shankar. This film was based on corruption which includes government who take a bribe to pass files. Define related to the business if anybody wants to start.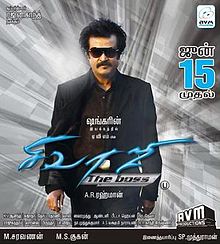 Nayak
One of its kind movie that was released in 2001 featuring Anil Kapoor. This movie is based on a chief ministers interview where he asks the interviewer to get on his seat for one day and see what happen. The TV reporter accepts it and becomes prime minister for one day. In this movie, you will see Paresh Rawal, Amrish Puri in the lead role along with Anil Kapoor.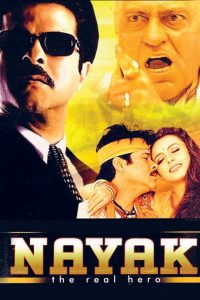 Kanthaswamy
Vikram is known for its I movie which gave him breakthrough that made him a superstar. But when it comes to the movie which is based on corruption by Vikram is Kanthaswamy. In this movie, Vikram was seen in the lead role along with Susi Ganesan. The movie got released in 2009 and it became a success in his career as well.
Indian
Indian movie was released in 1996 and it is one of my favorites. In this movie director, S Shankar had created such a sensation that made this movie a superhit performer at the box office. In this movie star, Kamal Hassan was seen playing a double role. He was an ex-army man who tried to destroy the corruption that is good true in India.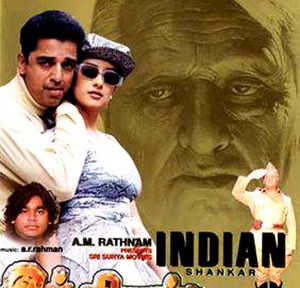 Gabbar is Back
2015 release Gabbar is back is one movie that is particularly based on corruption. This is the movie that Akshay Kumar was seen playing the lead role and this leadership role was shown as negative at the end of the story. This movie was not super hit as other movies of Akshay Kumar but fights against corruption genre were particularly described in this movie.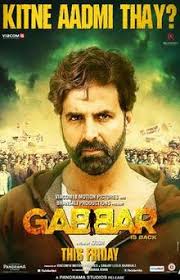 Anna: Kisan Baburao Hazare
Anna: Kisan Baburao Hazare was a biopic of a man who fights his life against corruption. The man has revolutionized the way people thought that they can't go against politicians all government. He is the one who tried to pass Lokpal Bill in the center.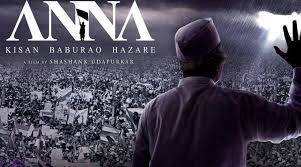 Ungli
Hubli is one movie that features Sanjay Dutt in the lead role along with Randeep Hooda, Kangana Ranaut, and Emraan Hashmi. In this movie, he tries to make a collaboration of 4 people who unite together to stop corrupted leader to do corruption. This story is not about these 4 people but its a story about getting hands-on corruption by anyway.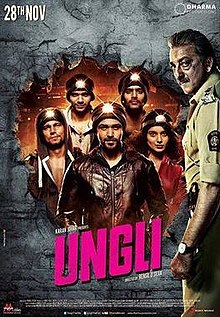 Satyagraha
Satyagraha was released in 2013 starring Amitabh Bachchan in lead role. This movie is against corruption which is let everyone's down when a son died and his father should be awarded a compensation and it was taken by someone else which led to corruption. This was super hit sensational movie in which you will see Kareena Kapoor Amrita Rao Arjun Rampal and many other actors that have played their best to make it a super hit movie.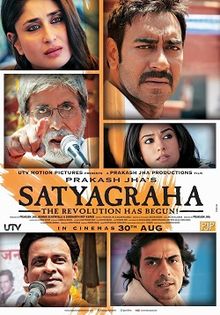 Rang De Basanti
Aamir Khan starrer movie Rang De Basanti was ordinance one of the favourite corruption movies that was ever made. This movie motivates youngsters to get rid of corruption or fight against corruption. The only youngster is the one who can get this thing down by not promoting corruption. In this movie, you will see Aamir Khan R. Madhavan, Soha Ali Khan, Sharman Joshi and many more British actors. Rang De Basanti was released in 2006 and it's a must watch for every youngster.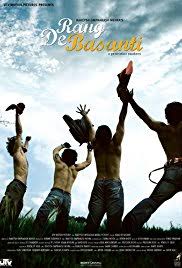 Gangaajal
Most people have just watched this movie many times. This movie was released in 2003 starring Ajay Devgun as a police officer. This movie has made a mark in cinema as a film which inspires common man to get on a right path. Hard work is always required but don't stop if the thing gets more difficult then before.