Biography movies are getting a lot of attention nowadays in Bollywood. Earlier only Hollywood was the one who was making films on the life of a person. These films are made to make people know about some of the successful people in the world. There are many politicians, sports stars, musicians, terrorist, inventor and entrepreneur who come in this category.
Bollywood Biography Movies Hit List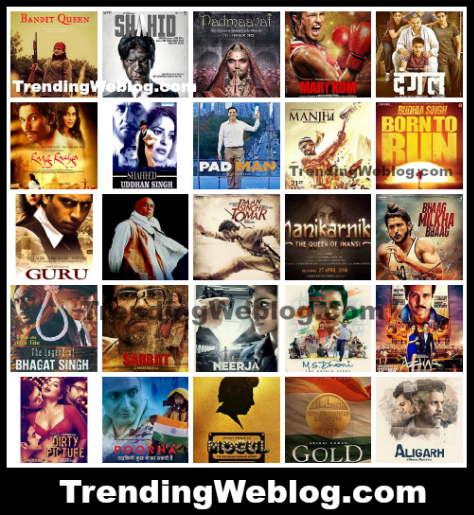 As we all know that Bollywood make some of the best movies but people still think they are far from reality. As audience think Bollywood works on those topics to get more audience in the theatre. Nowadays people want to watch realistic movies which not only entertain them but give knowledge as well. Biography movies make audience know what happened when this person was not popular.
There are very limited films in Bollywood that are made on realistic topics. Superstars like Salman Khan, Akshay Kumar, Aamir Khan, Vidya Balan, Kangana Ranaut and many more actors who portrayed a character of someone and those films were super hit which led Bollywood to work on these realistic movies. According to the trendingweblog team, biography movies list will definitely help you to find latest and best among the history of Bollywood released to biopics.
Bollywood Biography Movies List of all Time
Today we have collected some of the best and rare Bollywood biography movies of all time. Biography movies make the audience think that someone. Let's start with Bollywood biography movies till date. Most biography movies are often related to people who worked had and become popular around the globe.
Neerja
2016 release Neerja is based on the life of air hostess who saved 359 of the 379 passengers. He gave her life to save these people when the plane was Hijacked. This was the first of its kind movie which is based on the biographical thriller genre. After this movie, Sonam Kapoor was given National Award for playing the character of Neerja Bhanot.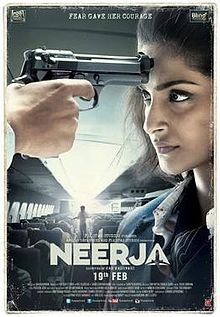 Bhaag Milkha Bhaag
This movie is based on the life of Milkha Singh India's athletic Sports Star. In this movie, people enjoyed the way Farhan Akhtar had worked on his physic to look like an athlete. After Bhaag Milkha Bhaag Bollywood got another genre for making movies. This movie came in 2013 and lead many other biopic movies after this release.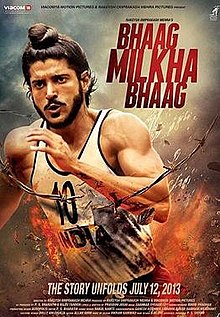 Mary Kom
Most people had heard about this name who became the first woman Indian Olympic boxer to win an Olympic medal. Her life struggle and the way I'm a married woman who has carried her personal and professional sports live along. Priyanka Chopra (Hollywood star) was seen playing the lead role in this movie.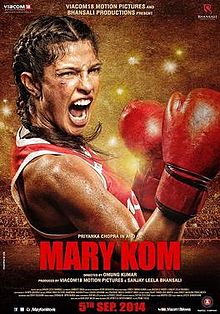 Paan Singh Tomar
Paan Singh Tomar was a gold medalist Soldier. After his retirement, he got a conflict with his relatives which made him bandit in the village of Chambal. Irrfan Khan played the lead role in this movie and made it a successful Bollywood biopic movie. This movie got a release in 2012.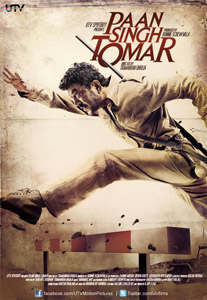 Dangal
Aamir Khan starrer Dangal movie is the one who has created history not only in India but in the international market. This is one biopic film which made Bollywood think about movies that can be made in low budget with the highest gross return. This movie came in 2016, still, its earning is increasing day by day.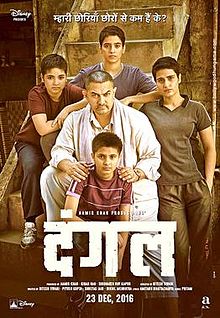 The Dirty Picture
This movie is based on Silk Smitha who was a star in south Indian films. She was one actress who was seen in most of the south Indian movies when he came into the business. Vidya Balan played the lead role in this movie and she herself was a success story after this movie. This movie was released in 2011.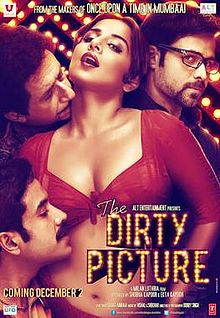 M.S. Dhoni: The Untold Story
Mahendra Singh Dhoni former Indian cricket team captain who became popular after winning World Cup. Captain Cool of Indian team had shared some of the interesting facts about his life and how he became captain. Sushant Singh Rajput struggling actor in Bollywood became a superstar after this movie got released in 2016.
Sarabjit
2016 was the year of biopic movies for Bollywood as this year one extraordinary biopic was made which was based on the life of Indian Prisoner facing a death sentence in Pakistan. This is a struggle of her sister Dalbir Kaur who left her everything to seek justice for her brother and she got it after 22 years.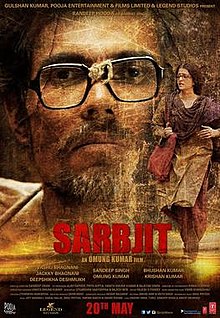 Azhar
This is another sports drama genre movie based on real life. The movie is based on former Indian Cricket team captain Mohammad Azharuddin which was played by Emraan Hashmi. This movie got a lot of audience attraction to know what happens with Azhar. Tony D'Souza has directed the movie and it got released in 2016.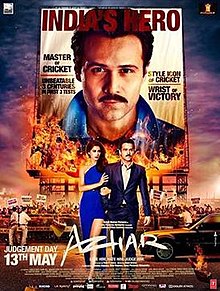 Shahid
Another unique movie that is based on the life of lawyer and social human right activist Shahid Azmi. This movie came in 2013 starring Rajkumar Rao in character of Shahid Azmi. The movie is directed by Hansal Mehta. This is a Biographical movie which was produced by Anurag Kashyap. Interesting fact about this movie – it won Best Directed and National Film Award for Best Actor at 61st National Film Awards.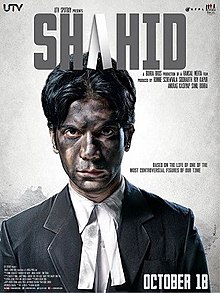 Bandit Queen
Some youngsters have not heard about this movie as it was released in 1994. This movie is based on famous Indian bandit called Phoolan Devi. The movie shows how Phoolan Devi was gang-raped and abused by policemen. This movie tells us the story and revenge of women.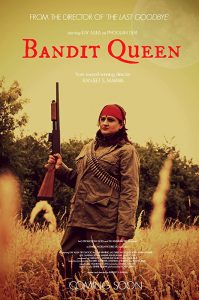 Sardar
In the year 1993 Sardar movie got released which is based on the life of Sardar Vallabhbhai Patel. This story is about Indian who struggle for freedom. The movie was directed by Ketan Mehta, and Paresh Rawal was seen in the lead character. Sardar Vallabhbhai Patel had the fight to make India an Independent Nation.
Rang Rasiya
Rang Rasiya movie was released in 2008. Most of the movie in a biopic is based on gangsters, sports celebs and freedom fighter but Rang Rasiya is the only movie based on the life of a painter. He was named Raja Ravi Varma who created some of the masterpieces for Mahabharata.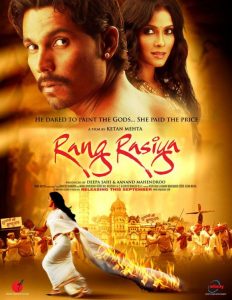 Aligarh
As we told you 2016 was the year when most biopic movies were released in India. This movie is also directed by Hansal Mehta. The movie tells the story of a homosexuality of Prof. Ramchandra Siras and his struggle. Manoj Bajpayee was seen in the lead character in the movie along with Rajkumar Rao.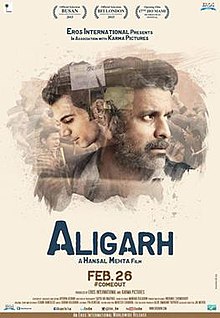 The Legend of Bhagat Singh
One of my favorite movie in the list. The movie is based on Indian freedom fighter Bhagat Singh along with two friends who give their life for Independence India. Many movies where release on this topic but "The Legend of Bhagat Singh" was the best movie out of all. Ajay Devgan starrer this movie was the best biopic ever made in the history of Bollywood cinema.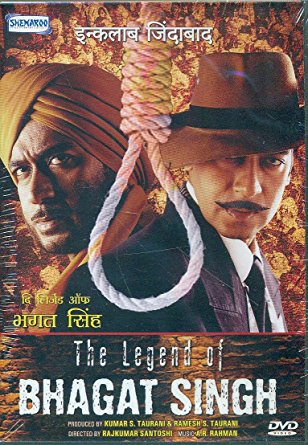 Manjhi: The Mountain Man
Before this movie, no one knows the name of Dashrath Manjhi. He becomes legend by carving a path in Mountain. Manjhi along made a path in mountain two simple tools hammer and a chisel. The lead role in this movie is played by Nawazuddin Siddique. The biopic came in 2015 and become popular.
Budhia Singh – Born to Run
Budhia Singh is an inspiring biopic of an Indian boy who becomes world's youngest marathon runner. Until the age of 5 Budhia Singh run 48 marathons. If you have missed this movie, go and watch this movie as it will make defiantly inspire you. It not only about Budhia Singh but it's about his coach. In this movie, you will see Manoj Bajpayee as Budhia's coach and Mayur Patole as Budhia Singh.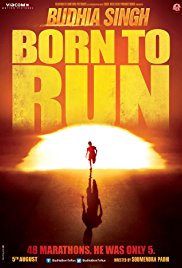 Guru
Abhishek Bachchan's best movie till date is Guru. This movie is based on the life of Dhirubhai Ambani the founder of Reliance. It is a biographical movie that depicts the life of Dhirubhai Ambani who struggle to collect the trust of Indians for Reliance Industries. After this movie, Abhishek Bachchan and Aishwarya Rai Bachchan got married.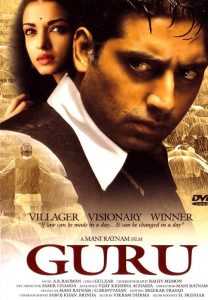 Shaheed Udham Singh
This is another movie which is based on Indian freedom fighter Shaheed Udham Singh. He took the revenge of massacre of Jallianwala Bagh which took the life of 1000s of people. He went abroad and punish the British Lieutenant, Michael O'Dwyer who ordered to fire on innocent people. The film got a release in 2000. In this movie, Raj Babbar played the lead as Udham Singh in this movie.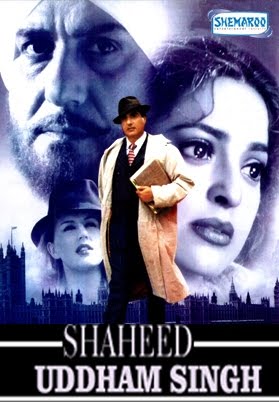 Poorna
How many of you have heard the name of Poorna? She is the youngest girl to climb Mt. Everest. This movie was thought by Rahul Bose and he only took the incentive to make this movie. In this movie, Rahul Bose not only directed the movie but played the key role of Dr. R. S. Praveen Kumar who made this girl stand out. He gave his 100 percent to show her right path to reach Mt. Everest.
Padman
This movie is basically based on a person who thought about the problem of sanitary napkins. This Bollywood biography movie had made the audience understand about a common man turned into a social entrepreneur. This movie came in 2018.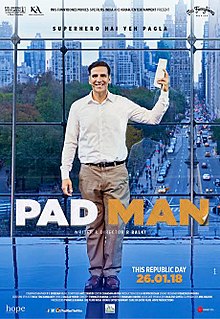 Padmavat
Padmavat is another mega project by Sanjay Leela Bhansali productions. This movie has ruled out in 2018 which was expected to release in 2017. One of the most controversial movies of 2018. The social protesters want to stop this movie to release but could not do, as it was ordered by Supreme Court of India. This movie is a biographical movie which is based on the fictional story. The movie got huge audience response and was successful.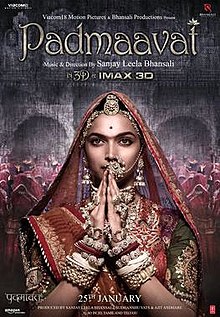 Gold
As there was a lot of biographical movies that release in 2016, in 2018 everything happened again. Gold is a biopic which is based on the life of hockey player Balbir Singh who won a first gold medal for India. The movie is based on after Independence Olympic Games in which Hockey team won gold. This movie was done by Akshay Kumar and he was seen in very different avatar for this movie.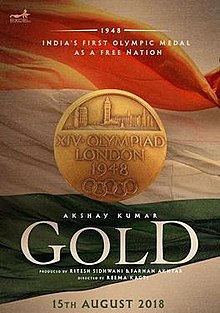 Mogul
The founder of T-Series brand was murdered in front to temple. T-Series have changed the way Indian music industry was going. The founder Gulshan Kumar 's character will be played by Akshay Kumar. After the success of PADMAN and Toilet Ek Prem Katha, he is working on biopic movies most of the time.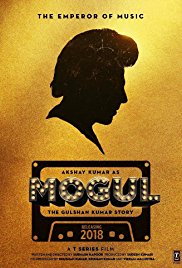 Manikarnika
Another biopic which is based on history. This movie is about the life of controversial Queen of Jhansi mostly known as Jhansi Ki Rani. This got a release on 27th April 2018. The content of this flick is written by K.V. Vijendra Prasad.
Soorma
Sandeep Singh former captain of Indian Hockey team was accidentally gunshot when he was traveling to the National team. After such enjoy he was paralyzed and was in a wheelchair. Head to leave World Cup in Germany that year. Punjabi singer-actor Diljit Dosanjh will be seen playing the charter of Sandeep Singh in this movie.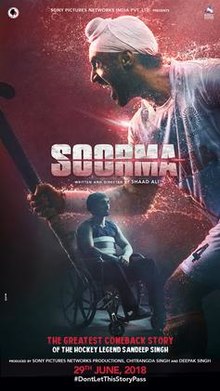 Sanju
Sanju movie is based on Sanjay Dutt life. We all love Sanjay Dutt as Munna Bhai MBBS. The film will add some incidents in Sanjay Dutt life which audience want to know. Ranbir Kapoor played the character of Sanjay Dutt in Sanju movie. This movie got released in 2018.
Super 30
It's every rear when Hrithik Roshan will be seen playing a common man's role when it comes to the biopic. This movie is based on Anand Kumar who formed a team of 30 students which belong to a weaker section of society and prepare them to set in the IIT-Jee entrance exam.
Saina Nehwal
Another super hit performance by Shraddha Kapoor as Saina Nehwal. She is going to play life story of badminton star player who won a bronze medal at the 2012 London Olympics. This was the time when India won many medals in different categories.
Abhinav Bindra
One biopic can change your career and that what Harshvardhan Kapoor though before signing Abhinav Bindra biopic. He will play lead role and character of Olympic Gold medalist Abhinav Bindra. Till date, Abhinav Bindra is the only Indian who won Gold Medal at the 2008 Olympic Games in Beijing.
There were some of the best biography movies you should not miss watching. Do comment if we left out your favorite biography movies from the list.