Today we are bringing best Hollywood kiss video ever from some of the Superhit Hollywood movies of all time. This is our collection and we gonna add some more to it by your suggestions. Still, I can find top 7 best Hollywood kiss video ever that will make you feel go wild. We have added these in sequence and you need to tell us which one you liked the most.
Hollywood Kiss Video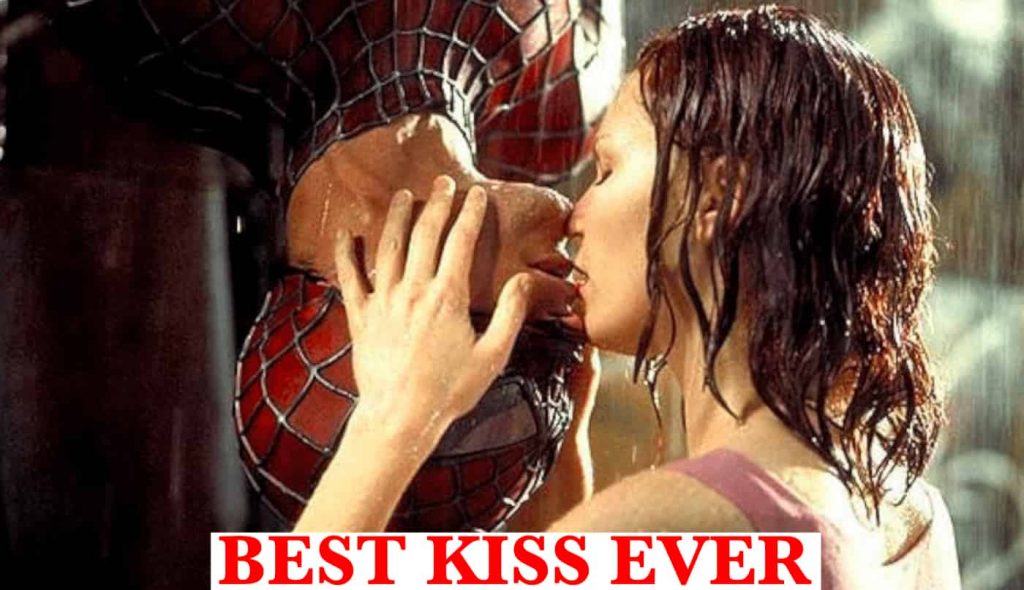 Kissing someone is please, but it's hard when you need to kiss your co-actor which desperation. Sometimes kisses look fake on screen, but these are some of the kisses that will make you feel the best chemistry among actors.
Rate the Hollywood Kiss Video & Romantic Movie
Romeo + Juliet (1996)
Romeo + Juliet as we all know is based on William Shakespeare's novel Romeo and Juliet. It is a romantic drama genre movie directed by Baz Luhmann. You will see Leonardo DiCaprio and Claire Danes playing the lead in as Romeo and Juliet. They made kissing look so natural on screen. It is the must watch a movie or you can say must watch kiss scene movie.
Cruel Intentions (1999)
Cruel Intentions is a real romantic drama flick from Hollywood. This is one of the sexiest film ever made in the year 1999. It was a kiss between Ryan Phillippe and Reese Witherspoon's. It is said that she is master class in sexual tension? Do you think it is true, do comment at the bottom of this post.

Spider-Man (2002)
Spider-Man is one of the most popular brands among all the superheroes movies. In 2002 Spider-man came with such an amazing kissing scene. Actor Peter Parker and Mary Jane's upside-down kiss movement in rain will make you think about it again and again. This kissing scene has set a whole new benchmark in Hollywood that is most difficult to beat. People you should not try this at home.
The Notebook (2004)
Poster of the movie will tell you all. Ryan Gosling, Rachel McAdams and rain made everything so sensational. This movie will make you feel breathless when the couple come close to each other. This is hard to make it so real on screen. Their madness lovemaking scenes will defiantly encourage you to kiss your partner so puissantly.
Brokeback Mountain (2005)
Brokeback Mountain was a critical acclaim and commercial success film by Ang Lee who is director of this flick. This romantic movie was made so well that it collected $178 million and the movie cost around $14 million. Success story behind this movie was Jake Gyllenhaal and Heath Ledger who make romantic scene worth watching. Both lead actors inspired other Hollywood actors to work as they did. Both of them are fantastic kisser.
Crazy, Stupid, Love (2011)
2011 release Crazy, Stupid, Love is all new thought about the movie. This time director Gien Ficarra made Ryan Gosling and Emma Stone kiss. This kiss becomes the world's best kiss on bar looks so sexy. Both the actors got the best chemistry in Hollywood, so they pulled everything on their own.
Fifty Shades of Grey (2015)
Fifty Shades of Grey will make you know what lust is and how to overcome it. This is an erotic romantic movie that teaches "you should never take the stairs when alone with bae". Lead Jamie Dornan and Dakota Johnson were seen showing their lust in the elevator. Now whenever you will enter an elevator this scene will come in front of your eyes.
These were the some of the best Hollywood kiss video ever. Some of the movies got lime light from these kissing scenes as well. Hollywood kiss video will make you feel watching this movie again and again. Such passionate kisses will make you think twise. Also watch Bollywood kissing videos now.