Ranam Malayalam Movie Box Office Collection – On the first day of movie release we can see huge crowd after floods in Kerala. After a long time, this is for the first time when theatres see a huge crowd. Most of the show from morning only was seen a house full. This movie will defiantly make a fantastic box office collection after a long time.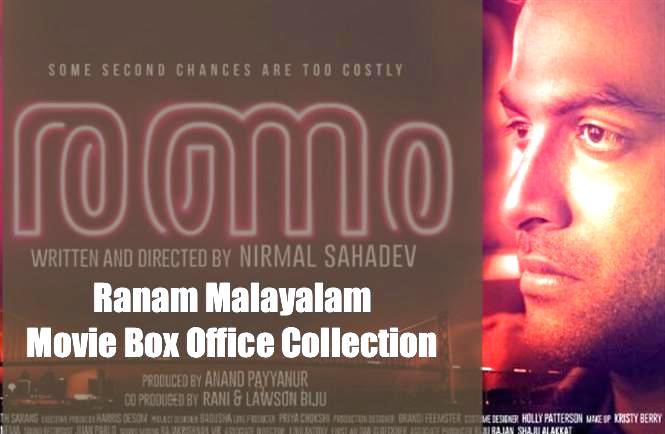 In the cast, we can see Prithviraj Sukumaran, Rahman and Isha Talwar in lead role. In supporting role we can see Shyamaprasad, Ashwin Kumar and Nandhu. The crew is Nirmal Sahadev who has directed and written the movie. Anand Payyanur, Lawson Biju, Rani Oommen as producer. Background source is done by Jakes Bejay.
The movie got released on 7th September and the running time of the film is 2 hours 16 minutes. It is an action-packed crime drama genre movie.
In the movie we can see Detroit' bleak neighbourhoods, the gangs depend on a code of silence.
Ranam Malayalam Movie Review
On the day one audience positive response helped made it clear that it is a good movie. After day one only it gained huge word to mouth response which will lead to more collection on day 2.
Ranam Malayalam Movie Box Office Collection
On day one Ranam Malayalam Movie box office collection of day 1 Friday is Rs 2.2 crore. Now what will be the collection on day 2 will be updated soon.