Today we going to talk about world's top hottest music videos which are too hot to handle. Top music videos in the world which not only gained popularity because of hot content in videos which make them much more popular. We have collected lots of information about these videos. These are some of the sexiest music videos you should not miss watching. We have updated top hottest music videos you should not miss watching.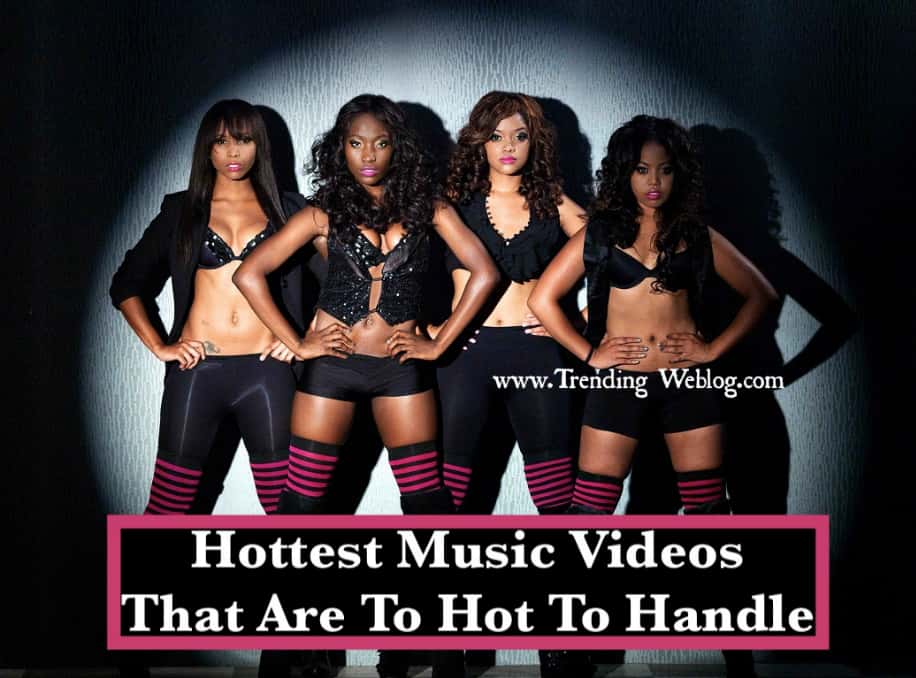 Top 24 Hottest Music Videos That Are To Hot To Handle
Luis Fonsi Ft. Daddy Yankee, Despacito
Despacito came in January 2017 and till now it has got more than 4,804,626,248 views. After this song, he got popular worldwide. Despacito means "Slowly" in English.
Rita Ora & Liam Payne, For You
For You is sung by Rita Ora & Liam Payne. This comes in January 2018 and just in few month, it has got more than 32,147,715 views. The music is done by Fifty Shades Freed.
Disclosure Ft. Lorde – Magnerts
This song is taken from the album "Caracal". Album Caracal came in September 2015. The album becomes popular with one of its song called Magnerts. It has got 112,943,533 views in more than two years.
Trey Songs, Neighbors Know My Name
This is one of the famous videos which was popular in the year 2010. This is the hottest song that was seen in 2010. Many singers got inspired to make their videos hotter than before. It has hot 37,850,739 views till now.
Dj Khaled Ft. Rihanna & Bryson Tiller, Wild Thoughts
One of the well-known artist in the world is Rihanna & Bryson Tiller. Actually, this song is done by DJ Khaled. The song was uploaded in June 2017 and it has got 604,131,083 views on Youtube.
Ariana Grande Ft. Nicki Minaj – Side to Side
Side to Side song came in August 2016. Till now it has got 1.28 billion views. Video of this song is done by director Hannah Lux Davis. This one of the best hot to handle videos that came in 2016.
Ansel Elgort – Thief
Ansel Elgort is new generation kid who uploaded his song Thief on his official Youtube channel on February 2017. This video song is got 11,791,024 views.
Selena Gomez – Hands to Myself
Who doesn't know about singer Selena Gomez. She is always been in limelight but her song Hands to Myself is just to hot to handle. This made her look much hotter than ever before. The music video Hands to Myself got 231,913,374 views. It is one of the hottest music videos ever made by Selena.
Tylor Swift & Zayn Malik – I Don't wanna live forever
One of the most popular singers around the world is Tylor Swift. Any gone by him has made many records. But songs like I Don't wanna live forever got popular not only by music and voice but the video made it more popular. The video is directed by Grant Singer and it got 448,286,965 views.
Beyonce – Partition
Beyonce is favourite of many people. His voice will give you lot of please when you hear him. In February 2014 Beyonce release a song called Partition. This is his sexiest video that was ever made by Beyonce. This video got 158,181,770 views on Youtube. Just don't miss one of the hottest music videos ever made by team Beyonce.
Britney Spears – I am a slave 4 u
Eight year old 97million video is still getting a good view. I am a slave 4 u song came in 2009 on Britney Spears VEVO. This is one of the sexiest music videos of Britney Spears. This video got 97,750,519 views till now. Britney Spears always make hot videos but I am a slave 4 u is one of her hottest music videos – don't miss this one.
Justin Timberlake – Cry me a river
Who don't know about Justin Timberlake and his music videos. The song Cry me a river came 8 years ago on 2nd October 2018. This video is too hot to handle and it has got 248,758,434 views on Youtube.
Rihanna Ft. Drake – Work
This is Rihanna's second song when it comes to hot music videos ever made. As always she is the one bold rockstar who is seen in making her audience feel hot whenever she is on stage. This videos got 978,840,095 views till now and still growing storing. It will very soon tough 1 billion marks as well. This song came in February 2016. Hottest music videos just make this singer more popular, as they inspire the world.
Justin Bieber – What do you mean
Most readers must be thinking about people singer Justin Bieber. What Do you mean was release on JustinBieberVEVO youtube channel. This song was released in August 2015 and till now it has got 1.8 billion views. Most songs of Justin Bieber is loved by his fans around the world.
Arian Grande – Dangerous Woman
Dangerous Woman song was released March 2016. The video is directed by The Young Astronauts. This is one of the sexiest video ever made. Hot Ariana Grande has seen herself in this video. It has got 417,454,298 views on Youtube.
Christina Aguilera – Dirrty
Six years ago Christina Aguilera release song called Dirrty. As soon as the song came it was trending on Youtube and audience appreciated the video. The video got more than 72 million views till now. Not only this other videos of her are sexy too but as per our opinion, this is one of the hottest videos among all.
Jason Derulo – Want to want me
Want to want me is the song sung by Jason Derulo. The official video came in March 2015 from the album called Everything is 4. The music video got more than 354 million views till now.
Nick Jonas – Under You
June 2016 release song Under You has got 12 million views. The music video is also done by Nick Jones and he makes the video look so sensuous. Not only boys but girls do like this video.
DNCE – Body Moves
Body Moves song video is with a digital camera. Starting till the end you will like the way ladies movie their body. The video came in 2016 and till now it has got more than 30 Million views.
Zayn – Pillowtalk
Hotness overload by Zayn. The singer Zayn always seen making a sexy video for his fans which are too hot to handle. Pillowtalk sensuous avatar will make views feel hotter. This video came in January 2016 and it now it has hot 780 million views.
Jennifer Lopez – I am Gland
Jennifer Lopez is the hottest stage performer I have ever seen. In my opinion, you must watch her live performance whenever you get chance. I'm Glad is one of her sexiest videos ever made. Most people got crazy about her after watching her video. Till now it has got 18 million views.
Bruno Mars – Gorilla
There were not too many sexy songs made four or five years about. Now the time has changed and most videos are made sexier than before. Gorilla song by Bruno Mars got something really sexy you should not miss.
John Legend – Tonight (Best you ever had) Ft. Ludacris
In the year 2012 one of the best videos song was made by John Legend. This song was released on JohnlegendVEVO official Youtube channel. Till 2012 video is still getting many videos and till now it has received 120 million views.
Shakira and Rihanna – Cant remember to forget you
Best collaboration ever Shakira and Rihanna. Can't remember to forget you is one of the songs which was released in 2014 and it has got 863 million views till now. The collaboration by sexy ladies made this video look hot that no other can do. There body and moves will make you go crazy about there ladies.