Mahindra Roxor 2018 images will defiantly impress you if you are an off-road enthusiast. It's final that Mahindra will be selling its compact utility vehicle only in the USA.
Mahindra Roxor 2018 is a hardcore SUV sold internationally. Mahindra has designed new 4×4 compact UV to be used only in off-road conditions. You will be surprised to know the new vehicle from Mahindra is not road legal and it just meant for the off-road purpose. The small UV is developed by Mahindra Automotive North America. Today we are going to tell you everything you need to know about Mahindra Roxor 2018.
Mahindra Roxor Price
| | |
| --- | --- |
| Roxor Base Model | $15,549 |
| Roxor Top Model | $18,999 |
Brand Mahindra has confirmed that the vehicle will be sold in the USA only and they have no plans to bring it to India. The brand has showcased the vehicle at the Detroit auto show. It is designed and developed at the Mahindra plant that was inaugurated last year. If we convert this amount to Indian Rs. 10.12 lakh and Rs. 12.40 lakh.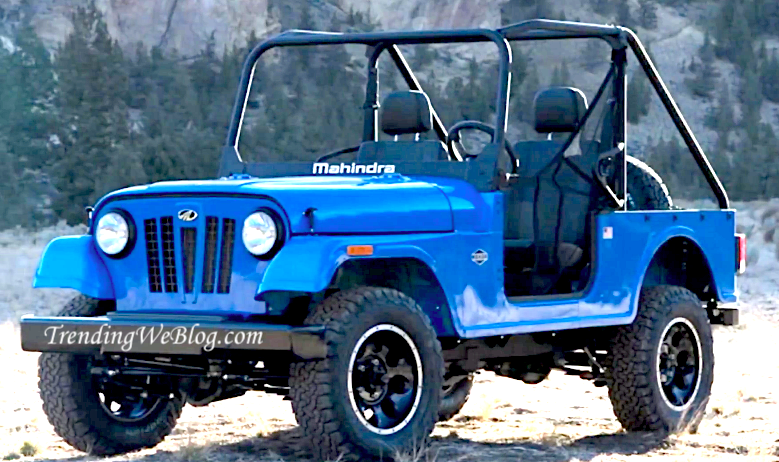 Mahindra Roxor India
As we told you earlier as well, Mahindra has confirmed that they will not bring Mahindra Roxor to India. The vehicle is developed only for the USA car market. Indian should not expect this UV till 2020 or it may not enter Indian market ever.
Mahindra Roxor Specs
Mahindra made their mind to turn their 1940s willy jeep to work in 2018. The Mahindra Roxor will get 2.5-litre diesel engine which will generate 62 Hp at 3,200 rpm and 195 Nm at 1,400 rpm. Further, the engine will be mated with the 5-speed manual transmission.
The vehicle weights around 1,377 kg. It needs to carry the weight of passengers, and it needs to tow van that weight around 1583 kg. With this weight, you will get a top speed of 72 km/h.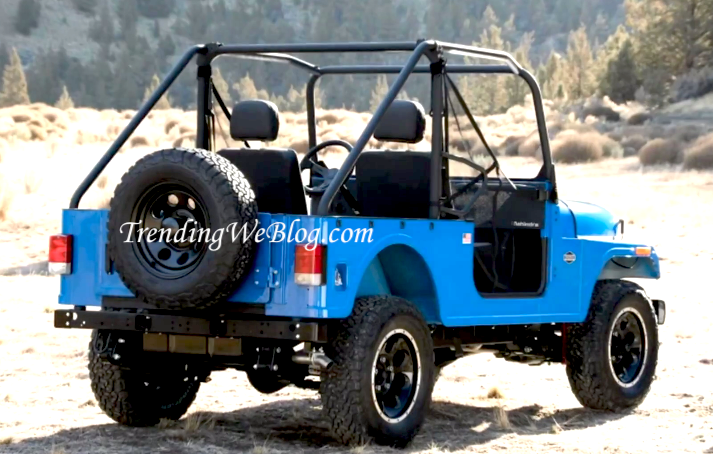 | | |
| --- | --- |
| Length | 3,759 mm |
| Width | 1,574 mm |
| Height | 1,905 mm |
| Wheelbase | 2,438 mm |
| Ground Clearance | 228 mm |
| Kerb Weight | 1,377 kg |
| Loading Capacity | 158 kg |
| Towing Capacity | 3,300 kg |
| Seating Capacity | 2 Occupants |
Mahindra Roxor Review
The Roxor will get four and a half slot grille. They did not get seven slots classic Jeep grille and we think it gives Roxor a pretty unique grille. It is a modern version of classic Jeeps entirely assembled at a new plant in Auburn Hills Michigan. The Roxor is not street legal which makes it a side by side but it is fundamentally different than America's side by side in a number of ways.
Roxor uses bully box steel frame and has a turbo diesel engine. You will find leaf springs all around and a proper 5-speed manual with a clutch pedal rather than a CVT. The 2.5-litre turbo diesel that drives out 62 horsepower at 3200 rpm and 144 point feet of torque at just 1,400 rpm. In addition, you will get 16" wheels wrapped in 235 70 r16 tyres.
Now it's absolute simplicity, this thing is just so basic and that's what is really appreciated about it. Basically, it is not like the high tech Polaris razors that you can buy now. This thing is a real back to basics visit and if you're the kind of guy who likes a clutch pedal and a real 5-speed manual you're probably gonna love this Mahindra. Even down to the transfer case you know er have two wheel drive hight-4WD high and then 4WD low.
Also Read – World debut of Renault Arkana – Check Images, Specs and Price
Mahindra Roxor Price In India
If we convert this amount to Indian Rs. 10.12 lakh and Rs. 12.40 lakh. The price only matter
Mahindra Roxor Vs Thar

The basic difference is Roxor is made in USA and Thar is made in India vehicle. Mahindra Roxor is not a street legal vehicle in US and Thar is street legal in India.