Today we bring some of the best 1950 movies from Bollywood. It was the time when Bollywood have just started becoming commercial. Emerging time for Bollywood was started with 1950 movies when actors like Raj Kapoor, Dev Anand and Dilip Kumar came front to make Bollywood alive. People get to know when things become commercial. These actors break all records and started with actual film making.
Not only actors but actress contributed the same to Bollywood cinema in 50s. Actress like Waheeda Rehman, a very well know Madhubala and non other then Nargis Dutt made 1950 movies graceful with their acting skills. We should also talk about film makers of 50s era such as Bimal Roy, B.R. Chopra and Guru Dutt. They were the one who take different stories and presented in front of audience.
List of Bollywood 1950 Movies (50s Movies)

Till date some of the beautiful movie based on real life experience was made in 1950 era. It was the time when Bollywood tried to present films with best quality they can get at that time. With more time and to bring best films at in 50s was the main focus of all directors. Still some 1950 movies of Bollywood are much better then 60s or 70s.
Check out the list of 1950 movies of Bollywood that you should not miss watching
Dastan (1950)
Movie that surprise everyone was Dastan which was huge success of box office collection. The film starring Suraiya, Raj Kapoor, Veena and Suresh in lead role. The film was directed by Abdul Rashid Kardar.
Babul (1950)
This was another big film came in 1950. The story of this film was about love triangle between lead actors. It is about young postman who fall in love with rich landowners daughter. Usha who is daughter also fall in love with him. After this many twist and turns were shown in the movie.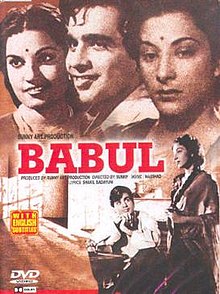 Beqasoor (1950)
Beqasoor is one of the 1950 movies which collected good at box office. The film starring Madhubala and Ajit in lead role and Yakub, Gope, Pramila in supporting characters. The basic story behind this movie is about husband wife and brother in law. Now the brother in law want to misguide husband so that he can turns wife's positive character into negative.
Awaara (1951)
One of the best movies in the list of 1950 movies "Awaara". Best showman Raj Kapoor opposite Nargis Dutt seems phenomenal. In this movie we have seen three generation of Kapoor family i.e. Raj Kapoor in lead, Prithviraj Kapoor play a role of his father in the film and grandfather Dewan Bashwanath Kapoor give a cameo appliance in this movie. Addition to it Shashi Kapoor was also featured in the film as young Raj Kapoor.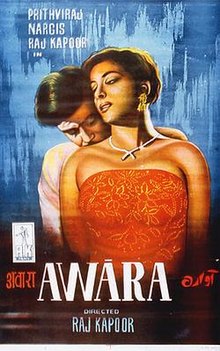 Bahar (1951)
Bahar is a social movie which came in 1951. This is a story of Lata which is played by Vyjayanthimala. She is rich and lives wealthy lifestyle. Shekhar who is a rich man agree to get paired for rest of his life. After some time Lata meets Vasant Kumar who is an editor for a magazine and married him. Shekhar get angry and start investigating about Vasant Kumar's life.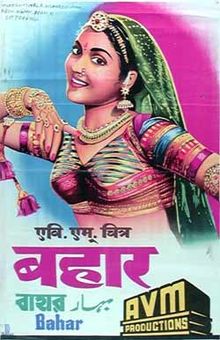 Baiju Bawra (1952)
There were less theatres at that time still this movie continue for more then 100 weeks. This was a musical success movie starring Bharat Bhushan and Meena Kumari.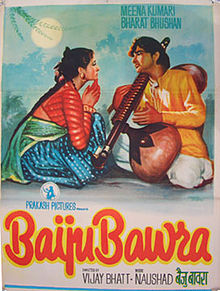 Baazi (1952)
Baazi was a crime drama genre movie starring Dev Anand in lead role. The story behind this movie a murder mystery by gangster who kill dancer Geeta Bali. This was one of the pure entertainer movie which include crime, love and drama.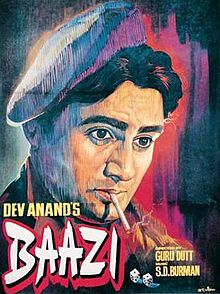 Aah (1953)
Black and white romantic drama genre movie Aah is another beautiful story by Inder Raj Anand. Nargis and Raj Kapoor starrer movie is about a young man and his father who is widowed. But one day businessman visit to his son and tell the story that his mother want him to merry Chandra. After listening this he son send a letter to Chandra but she ignored. Neelu who is Chandra's younger sister wall in love with him. Rest is all about how they get together.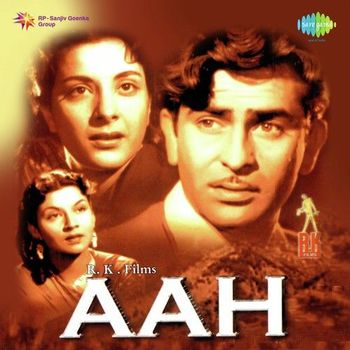 Do Bigha Zamin (1953)
Do Bigha Zamin movie title is taken from the story where a poor farmer and his family's living is shown. The owner work hard on land to make his family survive. The film features Balraj Sahni and Nipura Roy in lead role. The film is directed by Bimal Roy.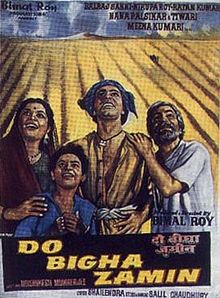 Parineeta (1953)
Parineeta movie starring Ashok Kumar and Meena Kumari in lead role. Bimal Roy has directed this movie which show love and emotional bonding between lead actors. This is a romantic drama genre movie based on Bengali novel by Sharat Chandra Chattopadhyay.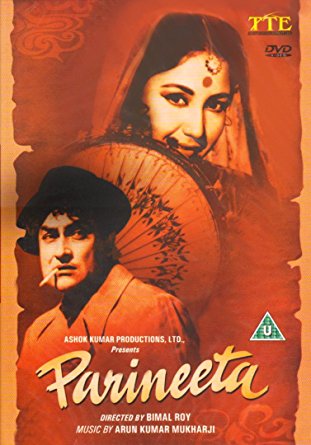 Boot Polish (1954)
The film is based on Bollywood's best topic separate and unite. The plot of this movie is about two kid who are forced to beg on streets. After some guidance both of them by a shoe-polish kit and start their living. After an incident both of them get separated and then what they do to unite is the story all about.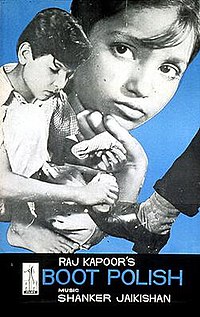 Shree 420 (1955)
Raj Kapoor and Nargis once agin join their hand after the superb success with their earlier release. The story revolves around Raj who is a poor but educated orphan. When he drawn to city of dreams Bombay and start his career as an actor.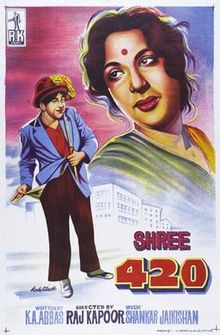 Mr. & Mrs. 55 (1955)
Mr. & Mrs. 55 is another Guru Dutt direction movie. This is a comedy starring Guru Dutt and Madhubala. It is very unique story of young girl who is in search of a sole mate with in one month just to inherit her father property.
Jhanak Jhanak Payal Baje (1955)
As the same suggest Jhanak Jhanak Payal Baje is a musical movie. This flick features Gopi Krishna and Sandhya in lead role. Famous dancer Gopi Krishna's dance moves made this movie better then before. The music which was appreciated by many was composed by Vasant Desai and lyrics was pen down by Hasrat Jaipuri.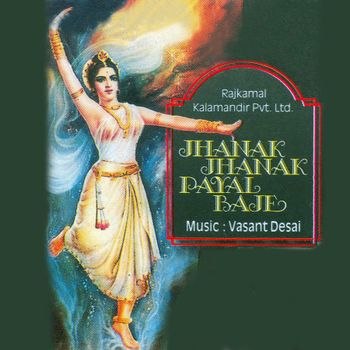 Devdas (1955)
1995 was the time when hit film came in sequence. Bimal Roy directorial movie Devdas was Dilip Kumar's best performance film along with Vyjayanthimala and Suchitra Sen debut as Parvati in movie. After this movie Dilip Kumar got praised by critics and Indian audience.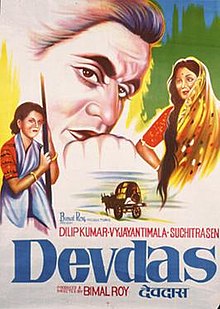 C.I.D (1956)
The movie C.I.D is based on crime and action starring Dev Anand. Role of female lead is played by Shakila and CID Inspector Shekhar is played by Dev Anand. This is an action movie but audience like the songs of the film composed by O.P. Nayyar.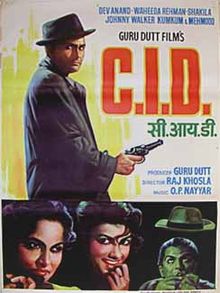 Mother India (1957)
Most people don't know about super successful movie called Mother India. This movie is said to be one the best Bollywood movie and first to be nominated at the Oscars. The lead actress Nargis Dutt starrer movie Mother India lost nomination by just one vote in Academy Award for Best Foreign Language film in 1958.
Pyaasa (1957)
Pyaasa is a story of poet who got support from prostitute when he was alone. This is a story of post-independence India. The movie is directed by Guru Dutt who made best movies in 50s.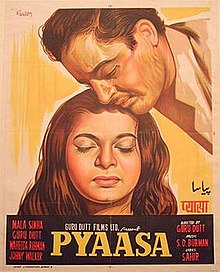 Naya Daur (1957)
Naya Darr is another Dilip Kumar and Vyjayantimala film. This is another story of post independence when more industries was incorporated in country. It was a trendsetter film which show difference between rich and poor. It is about a tanga wala and bus service businessman who race for their pride.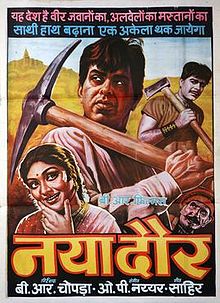 Do Ankhen Barah Haath (1957)
This is another success story of 1950 movies list. A film by V. Shantaram who is seen in cast of the film as Jail Warden. This is one of best inspirational movies of 1957.
Tumsa Nahin Dekha (1957)
Tumsa Nahin Dekha was an exceptional story in the year 1957 as it collected 1 crore from box office. Starring Shammi Kapoor and Ameeta in lead role along with Pran, Raj Mehra, B.M. Vyas and Kanu Roy in supporting. The film is directed by Nasir Hussain and produced by Filmistan Pvt. Ltd.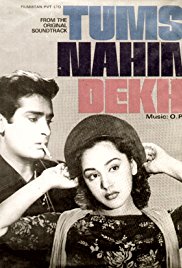 Chalti Ka Naam Gaadi (1958)
Chalti Ka Naam Gaadi is a Bollywood comedy genre movie starring Kishor Kumar, Ashok Kumar and Anoop Kumar in lead. Fact about this movie – three real life brother play onscreen for the first time. Other than them Madhubala was seen playing female lead. The movie is directed by Satyen Bose and music is composed by S.D. Burman.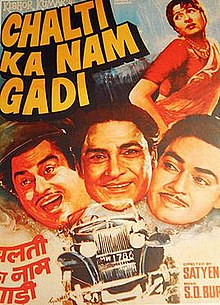 Madhumati (1958)
Drama genre movie Madhumati was released in 1958 starring Vyjayantimala. It is for the first time when reincarnation concept was introduced in Bollywood movie directed by Bimal Roy. Dilip Kumar starring as lead play triple role in this movie. This was one of the most successful movies of 50s. The movie was awarded different awards.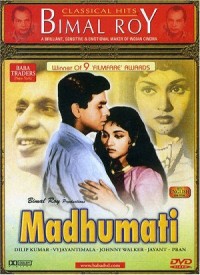 Kaagaz Ke Phool (1959)
In this movie Guru Dutt and Waheeda Rehman was seen playing lead role. Kaagaz Ke Phool is directed by Guru Dutt. The movie could not do well at the box office in 1959 but it was rereleased in 1980 and at that time it become a classic film.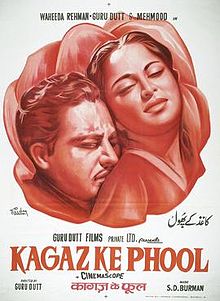 Anari (1959)
Raj Kumar and Nutan starrer movie Anari is a romantic drama genre movie. It was sweet story when a young man fall in love with his employers niece. There is a twist in the movie when he got convicted for murder of his landlord. Further story is about his false conviction and how he meet his love.