2000 Movies List Bollywood – It was a new millennium that gave Bollywood a new direction. More theatres opened to release 2000 movies in India which not only helped Bollywood to get a new audience but hiked the box office collection. During this period many things changed, the newcomer made huge at box office old stars could not do as expected in 2000 movies.
Big actor and actress like Salman Khan Ajay Devgn, Manisha Koirala, Madhuri Dixit, etc. were lost some were. The new entries like Shahid Kapoor, Hrithik Roshan had made their mark in 2000 movies.
Stars like Shahrukh Khan and Aamir Khan stick to their own avatar and let box office turn to their favor. They were also affected but very soon they learn from other actors like Salman Khan.
2000 Movies Created Buzz At Box Office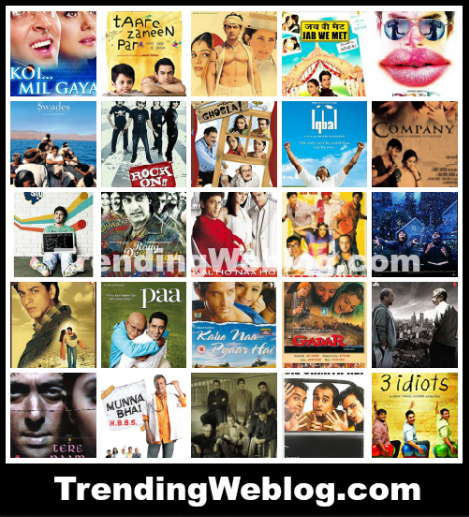 The year 2000 was called disaster decade as per Bollywood researchers. But Bollywood got some of the best moves ever in the year 2000. Most of the unique concepts worked at the box office. 2000 movies were real time when audience want to see the new face and different script.
Hera Pheri (2000)
Before the release of Hera Pheri Akshay Kumar created a record of flops in Bollywood. Akshay Kumar was working on action movies, but the audience was expected something that they have not seen. This was a comedy movie collaborated with Sunil Shetty and Paresh Rawal. As per reporters, it is most successful comedy films among all 2000 movies.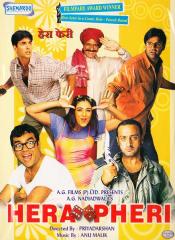 Kaho Naa Pyaar Hai (2000)
Hrithik Roshan's debut made a mark in Bollywood with a great concept. This is called the real star kid entry into Bollywood industry with a bang. His father Rakesh Roshan take charge of all things and made Kaho Naa Pyaar Hai 2000s highest grosser of the year. First movie and Hrithik Roshan got Filmfare Award for Male Debut in lead role.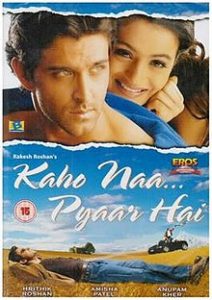 Dil Chahta Hai (2001)
One of the most loved movies ever made in Bollywood. It includes everything adventure, drama, emotion, comedy, youth, and seriousness. What extra can you ask from a movie maker? Aamir Khan, Saif Ali Khan, Akshaye Khanna and Preity Zinta starrer movie Dil Chahta Hai is phenomenal. The debut director Farhan Akhtar has written the story as well. The story of three friends and their Goa trip.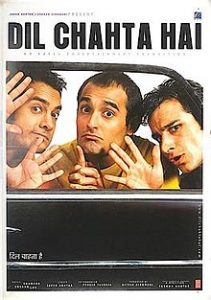 Gadar: Ek Prem Katha (2001)
Did you miss watching this epic saga love story? Sunny Deol and Amisha Patel starrer movie Gadar: Ek Prem Katha is a story of an Indian man and Pakistani Women during partition. This movie made a benchmark at the box office and it is said audience waited 2-3 days to watch this movie. All the shows were full for a long time.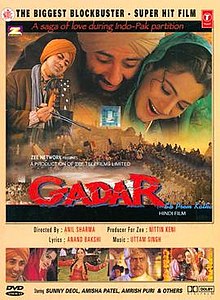 Lagaan (2001)
This is one movie that changed the career of Aamir Khan as an actor. The movies is a sports drama genre movie release in 2001. The film is about Lagaan and British people. Ashutosh Gowariker director of this movie made something that audience did not expect at that time period.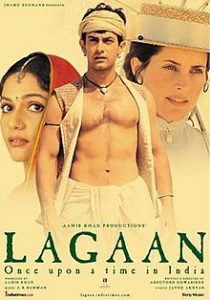 Company (2002)
Ram Gopal Varma directorial gangster movie Company is based on Mumbai underworld. The basic concept of this film was about D Company. This movie includes fictional event added by the director about D Company which is led by Dawood Ibrahim. In this movie, you will see Ajay Devgn, Vivek Oberoi, Mohanlal, Antara Mali and Manisha Koirala.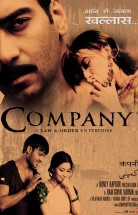 Kaante (2002)
Most people who have seen Kaante want director Sanjay Gupta to make "Kaante 2". Sensational gangster cast Sanjay Dutt, Kumar Gaurav, Mahesh Manjrekar, Sunil Shetty and Amitabh Bachchan play the lead role in this movie.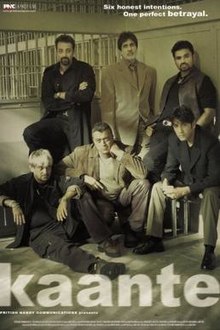 Tere Naam (2003)
After few flops, Salman Khan came with a new concept in Tere Naam. This film changed her career as it was a remake of South Indian film. Nobody expected this from Salam Khan – his looks, acting and the way he carried himself was phenomenal.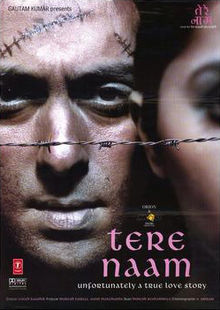 Munna Bhai M.B.B.S (2003)
Sunjay Dutt was arrested and it was a tough time in his real life. But the 20s was the time when he was giving back to back hit films. Rajkumar Hirani's Munna Bhai M.B.B.S was a well-narrated plot. This flick was inspired by Patch Adams which came in 1998.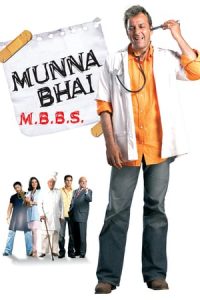 Koi Mil Gaya (2003)
After Kaho Naa Pyaar Hai Hrithik Roshan again signed the film with his father Rakesh Roshan. This was a sci-fi movie which becomes blockbuster and this series is still going on. In this movie lead actor, Hrithik Roshan played a character of the mentally disabled man.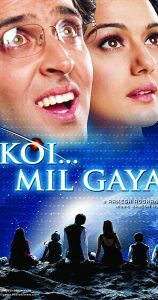 Kal Ho Na Ho (2003)
This is a perfect plot movie for an ill patient who manages to bring the best friend and a student together. The story of this film is about a man who knows he is dying but doesn't display his sadness. He remains joyful and his positive energy makes people love him.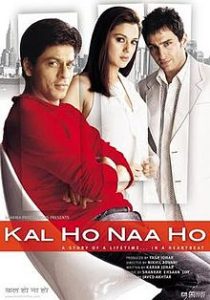 Veer-Zara (2004)
Yash Chopra is always known for making best love stories in Bollywood. Veer Zara is a story of a young boy from Indian Army and Pakistani girl who could not meet just because of Indo-Pak differences. Lead role in this movies is played by Shahrukh Khan, Preity Zinta and Rani Mukherji.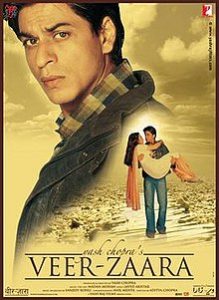 Swades (2004)
Is was a time for Shahrukh Khan when he made some extraordinary good movies. He tried to work his best in these films. Swades is a 2004 drama genre movie. This story is about an NRI man who visited Indian just to take her Amma back to the US. But Amma decides to let him experience rural India. After knowing everything he decided to stay in India and help poor people.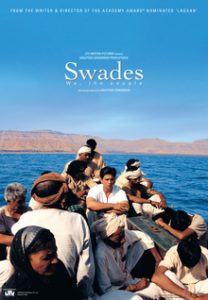 Black (2005)
Amitabh Bachchan and Mukherji's commendable performance in Black made Bollywood look much more than ever thought. It is a Hindi drama genre movie starring Rani Mukherji and Amitabh Bachchan. This story is about a deaf-blind girl. The basic concept is to make a deaf-blind win in the movie.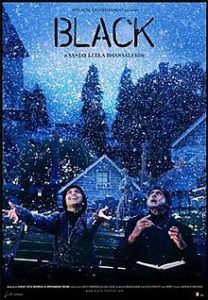 Iqbal (2005)
This is another movie which came in 2005 after Black. The movie tries to get attention towards another kid who is deaf, mute and blind. It is about a boy who wants to play in Indian Cricket Team as a fast bowler. Other than lead role Naseeruddin Shah play a role of ex-cricket who train Iqbal into fine fast bowler.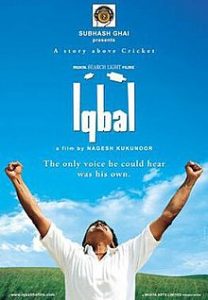 Rang De Basanti (2006)
Rakeysh Omprakash Mehra directorial movie Rang De Basanti came in 2006. It is a British documentary about Indian freedom fighters and they get inspired by them. After doing the documentary their life change and they become more responsible Indians.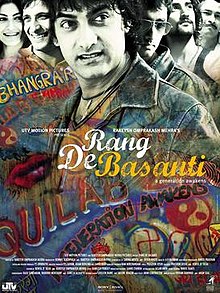 Khosla Ka Ghosla (2006)
Anupam Kher and Boman Irani starrer film Khosla Ka Ghosla is a comedy genre movie. The story behind this movie is about a middle-class man who's family fight against a property dealer who illegally captures Khosla property. One of my favorite movies ever made in our film industry.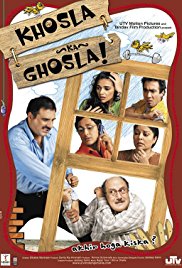 Taare Zameen Par (2007)
Aamir Khan's first movie as a debut director was Taare Zameen Par. The lead role is played by Darsheel Safary and Aamir Khan. The story is about a kid who is suffering from dyslexia, but he is ignored by society and his family.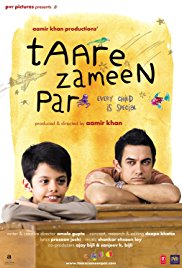 Jab We Met (2007)
After many flop movies, Kareen Kapoor and Shahid Kapoor's last movie as a couple was Jab We Met. Imtiaz Ali movie Jab We Met is the best romantic movie he has ever made. The story is about a young girl Geet who is rejected by boyfriend and she felt that everything is happened because of her.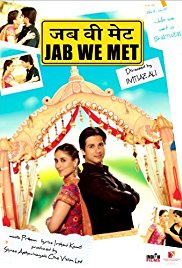 A Wednesday (2008)
As per the name, this story is about Wednesday when a common man takes things in his hand and punish the culprits who are part of terrorist attacks. This is a thriller film starring Naseeruddin Shah and Anupam Kher in lead role.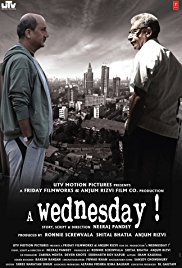 Rock On (2008)
Rock On is the only movie made in India based on music drama genre. It is about four friends who get together for their passion for the music band. This was a debut Farhan Akhtar as an actor. After a long time, they get together and reunite for the band which gained everything they expected a few years earlier.
Wake Up Sid (2009)
One of the finest performance by Ranbir Kapoor. This is Ayan Mukherji's directed film starring Konkana Sen Sharma in the female lead. Ranbir Kapoor is shown non-serious in life but he got the passion for photography. It is the best movie ever made that should not be missed by youth in our country.
Paa (2009)
Paa is a comedy movie came in 2009. This movie is a twist between father-son, as Abhishek Bachchan is playing the role of father of Amitabh Bachchan (Who is the real father of Abhishek Bachchan). Still confused, you just need to watch this movie.
3 Idiots (2009)
3 Idiots is another Rajkumar Hirani super sensational movie. The film is inspired from Chetan Bhagat's novel Five Point Someone. It is based on the life of engineering students starring Aamir Khan, Sharman Joshi, R. Madhavan in lead role. Other than them, Boman Irani, Mona Singh was seen playing important role in the movie.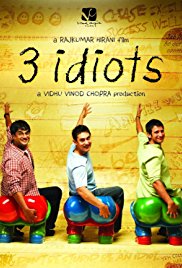 Dev.D (2009)
Dev.D can be derived as modern Devdas. This is an inspiration from classic Bengali novel Devdas written by Sarat Chandra. This movie shows the modern day of Devdas starring Abhay Deol as Dev.