Best 80s movies of Hindi film industry list is here – Bollywood movies have come a long way now. Have you ever thought about the struggle of Bollywood? When Bollywood was struggling in the 50s and 60s with the same genre, 80s movies was the time when directors got time to research on different genres.
Some mind in Bollywood thought about bringing something new to the audience. In 70s ted Talk Bollywood on to another level with new stories that bring much more interest of audience to watch movies.
When we talked about 80s movies, all directors and producers changed their way of thinking and started experimenting with movies like a romantic thriller, black comedy, suspense, crime and many another genre.
This was the best time when Indian Cinema show growth on the world platform. When we talk about the history of Bollywood it is always good to hear about 80s movies and the way Bollywood had carried itself till now. Without wasting further time we are going to discuss Bollywood's best 80s movies.
Top 80s movies that are still better than today's films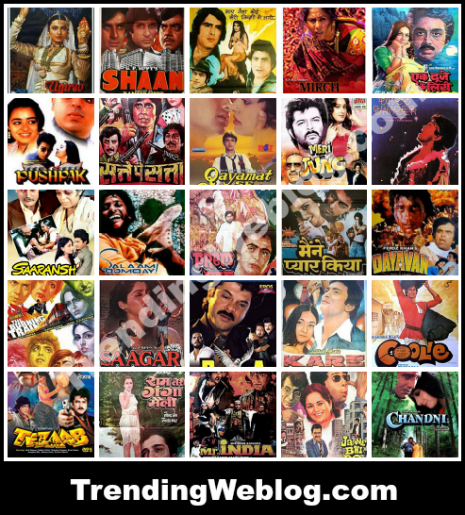 If you are crazy about Bollywood movies you must watch movies that were made in the 80s. We collected best 80s movies list that you should not miss watching.
Qurbani
Qurbani (1980) – Super success 1980 Vinod Khanna and Feroz Khan starrer movie Qurbani was the biggest movie in India. This movie has collected gross revenue of 12 crores which as compared to 2016 is 296 crores. After a successful run of this movie, Vinod Khanna was offered more than 10 movies together.
The Burning Train
The Burning Train(1980) – most of you have heard about this movie many times on television or on award functions. The story of this movie is about an Express train that catches fire in the journey between Delhi to Mumbai.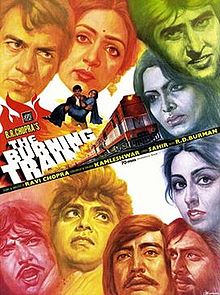 Shaan
Shaan (1980) – the basic story behind this movie was about two brothers who want to kill Sakaal because he killed their brother. In this movie, you will see Amitabh Bachchan, Shashi Kapoor, Sunil Dutt and many more actors.
Karz
Karz (1980) – it is one of the best movies made in the 80s starring Rishi Kapoor in lead role. This story is about a man who is killed by his wife for money. After few years he was seen again with new life as a singer and he remembers how he was killed.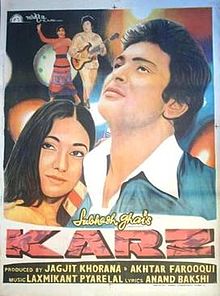 Umrao Jaan
Umrao Jaan (1981) – hope you have not missed on this Bollywood classic movie Umrao Jaan. It is said to be one of the finest films with some quality performance by the actress Rekha in this movie. The movie is taken from 1985 Urdu novel Umrao Jaan Ada.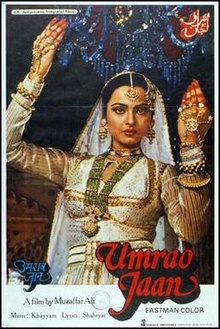 Ek Duje Ke Liye
Ek Duje Ke Liye (1981) – As per the name, this was romantic genre movie. Directed by K. Balachander who for the first time close the movies last shot with a sad note. Stars featured in this movie was Kamal her and Rati Agnihotri. This movie also created history by collecting Hai number at the box office.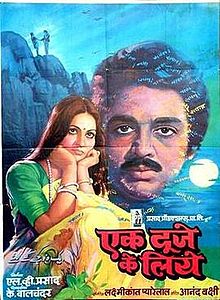 Satta Pe Satta
Satte Pe Satta 1982 – Kids from 90s have must watch this movie if not you have defiantly missed such an amazing movie. The story is about seven brothers who will make you laugh and sometimes it will make you sad. The main lead in the movie is played by Amitabh Bachchan and Shakti Kapoor.
Angoor
Angoor (1982) – One of the best movies ever directed by Gulzar. This story is about two twins who make an interesting pair who will make you laugh loud. When two identical twins join there is a lot of mess.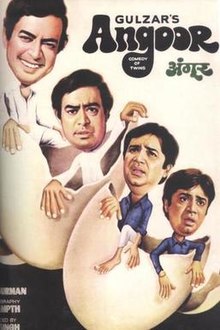 Prem Rog
Prem Rog (1982) – Raj Kapoor directorial movie Prem Rog is social romantic drama genre movie. The story is described so well that when Indian people show injustice towards widows.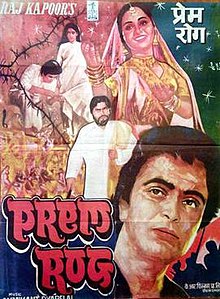 Disco Dancer
Disco Dancer (1982) – It was the only movie at that time which was made in the musical genre. Non-other then Mithun Chakraborty was lead in this movie and after the release, he becomes megastar of Bollywood. Director Babbar Subhash made it a real blockbuster.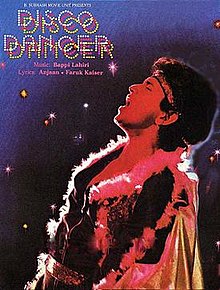 Coolie
Coolie (1983) – Today's generation know about Govinda's Coolie No.1, but we are talking about Coolie which got a release in 1983. This was an action comedy movie directed by Manmohan Desai. In this movie, you will see Amitabh Bachchan in lead and Rishi Kapoor in supporting role.
Jaane Bhi Do Yaaro
Jaane Bhi Do Yaaro (1983) – This movie show a political conspiracy, corruption, news media and they way businessman use it for their benefit. In this movie, you will see very different cast starring Satish Shah, Om Puri, Naseeruddin Shah in lead role. The movie will take along as you are part of this movie.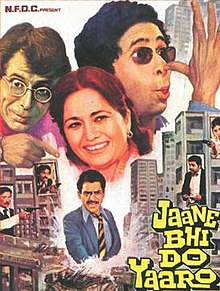 Saaransh
Saaransh (1984) – A film that changed the life of Anupam Kher as an actor. This was his debut film where he played a role of an elderly father in his young age. This was Mahesh Bhatt starring movie for which Anupam Kher got Filmfare for Best actor in leading role.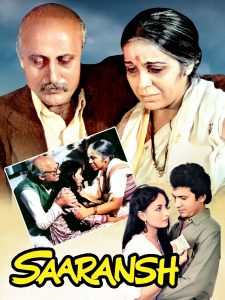 Saagar
Saagar (1985) – Rishi Kapoor was one actor who was giving back to back hit movie in the year 80s. He tried many avatars and he has been into business in all his acting career. This movie was a love triangle Bollywood Film and a comeback movie of Dimple Kapadia. Other the Rishi, Kamal Hassan was seen lead in this flick. It was best and rear Bollywood movie starring Kamal Hassan in lead role.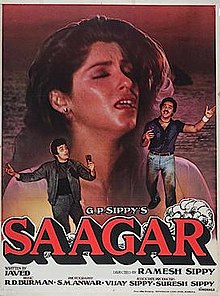 Ram Teri Ganga Maili
Ram Teri Ganga Maili (1985) – Raj Kapoor directorial movie was one that classic movie that will be remembered for long long time. Just one song Ram Teri Ganga Maili ho Gayee had made this movie successful. The music director Ravindra Jain received Filmfare for this extraordinary work.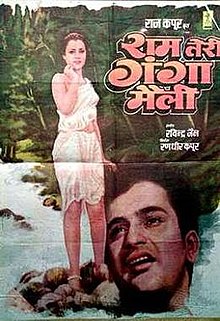 Meri Jung
Meri Jung (1985) – Anil Kapoor starrer Meri Jung is a time movie that came in 1985. This was one of the best performance by Anil Kapoor where he got recognition as a Bollywood star. Other then Anil, Amrish Puri as lawyer performed exceptionally well in this movie.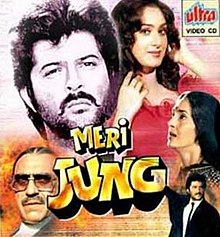 Chameli Ki Shaadi
Chameli Ki Shaadi (1986) – Comedy genre movie that was remembered for many years. Still, this movie has the power to make you loud. This was an average movie at the box office but after some year it again got hype when it got a release on television. The story is about a wrestler who all in lover with Chameli.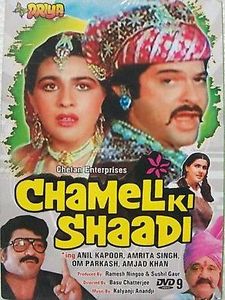 Mr. India
Mr. India (1987) – It was very common when I talk about Mr. India movie. It was the first Sci-fi film that created success for Anil Kapoor. This movie is one classic movie that is shown on different movies channels. This story is a gadget which can make a man invisible. Arun or Mr. India help people by use of this gadget.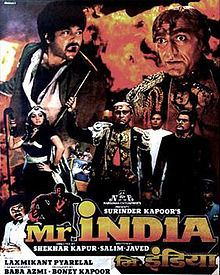 Pushpak
Pushpak (1987) – Bollywood is always known for its comedy movie and punches. It is another black comedy genre movie which shows us best performance of lead actor Kamal Hassan in his young age. The story is narrated by Singeetam Srinivas Rao.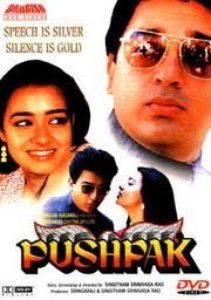 Mirch Masala
Mirch Masala (1987) – Smite Patil starrer movie is based on social drama genre. This movie tells the story about women who fight for her right against subedar. Naseeruddin Shah was the male lead in the movie along with Om Puri, Dina Pathak, Deepti Naval as supporting actors.
Tezaab
Tezaab (1988) – Anil Kapoor and Madhuri Dixit starrer movie Tazaab got a lot of attention from the audience. This was one movie which gave Madhuri Dixit her first breakthrough and made her overnight star.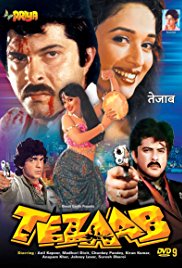 Qayamay Se Qayamat Tak
Qayamay Se Qayamat Tak (1988) – In 1988 many new actors have come into Bollywood like Aamir Khan. This movie is based on Romeo and Juliet of novel Shakespeare. Juhi Chawla played the lead role in the movie. After this movie, both actors were on the spot light.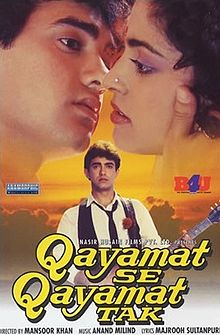 Dayavan
Dayavan (1988) – As we told you 80s were the time when Bollywood has done lost of experiment and Dayavan was one of the successful experiment. Vinod Khanna starrer Dayavan was a remake of 1987 Tamil movie Nayagan. Director Feroz Khan made it another wonderful experience for the audience. In this movie, Madhuri Dixit was seen in the lead character.
Salaam Bombay
Salaam Bombay (1988) – In romantic era this was something that audience feel realistic about. This was one movie which showcases a boy's life who came to Bombay to earn 500. Movies show the struggle of a boy who tried to earn 500 rupees but now he can't go back home.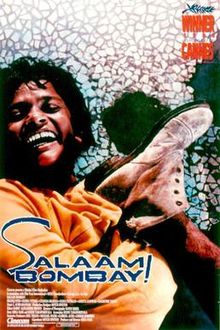 Chandani
Chandani (1989) – Rishi Kapoor is known for romantic drama movie and when it's with Yash Chopra then he can create a miracle. Another Rishi Kapoor starrer movie Chandani was a super success love triangle movie starring Vinod Khanna and Sridevi in lead role.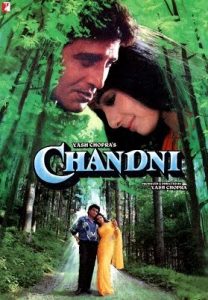 Manie Pyar Kiya
Manie Pyar Kiya (1989) – Salman Khan started his career with Rajshri Productions. After this movie, Salman was seen in many another movie under the same banner. The movie got directed by Sooraj R. Barjatya. It was directors debut film as well.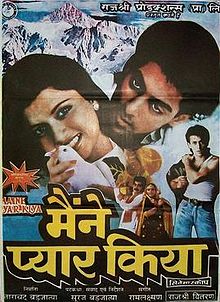 Parinda
Parinda (1989) – Jackie Shroff and Anil Kapoor starrer crime drama genre movie Parida got very famous. This was the story of a real-life gangster and how they get into this profession. Other than lead Anupam Kher, Nana Patekar was seen in important characters in the movie. After this more realistic movie was made.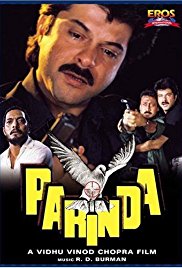 Comment on 80s movies list – also a more 80s movie by writing us in the comment box. Bollywood movies list for 1980 – 1989.