After a long journey 70s movies were the best time when Bollywood bring some extraordinary films. It is another level when Indian cinema took a you-turn. More cinemas were open in India and new faces in Bollywood come up. Boys from a non-Bollywood background like Amitabh Bachchan and Rajesh Khanna. The new era of 70s movies was the actual time of Amitabh Bachchan who gave back to back hit films.
70s movies were the time when best pairs were seen i.e. Dharmendra-Hema Malini, Rajesh Khanna-Sharmila Tagore, and Amitabh-Rekha. There was no introduction for young actors but many of actress was introduces in several films like Rekha, Parveen Babi, Jaya Bachchan, Zeenat Aman, Sharmila Tagore, etc. A new era and acting and dance performances made them superstars.
70s Movies You Should Not Miss Watching
Our team has added some of the best 70s movies that you should not miss watching. We have sorted out best 70s movies of Bollywood.
List of 70s movies is here –
Johny Mera Naam
Starting for Johny Mera Naam action movie which came in 1970. This story is about two brother who was lost and after a long time, they reunite. Dev Anand plays the lead role in this movie and his brother Vijay Anand was director of this movie. Other then Dev Anand, Hema Malini play important role in this movie.
Sachaa Jhutha
Rajesh Khanna made a record of bringing 17 continue hit film at that time. This is one of them, which release in 1970. The movie is directed by Manmohan Desai. Rajesh Khanna played village boy in the movie. This year Rajesh Khanna won Filmfare for Best Actor.
Purab Aur Paschim
Purab Aur Paschim came in 1970. This is one of the best 70s movies starring Manoj Kumar. This film highlighted the Indian traditions and luxuries of Western culture. Saira Banu was seen playing the female lead in the film.
Mera Naam Joker
This film is not as successful as expected at the box office. But as the time passes movie gained popularity for its music and plot of the film.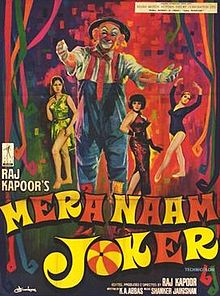 Kati Patang
It was the time when Bollywood tried new thing like Kati Patang which was inspired by Gulshan Nanda's novel. Rajesh Khanna was seen playing the lead role in this movie and Shakti Samanta as the female lead. If you are a music lover it is a must watch as R.D. Burman comprise music of this movie.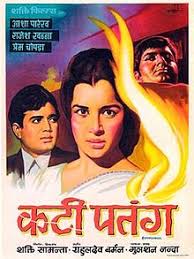 Anand
Amitabh Bachchan and Rajesh Khanna starrer movie Anand came in 1971. This is a drama genre movie featuring a legendary actor of Bollywood. In the year 1971, Amitabh Bachchan was finding someplace in Indian film industry as a fine actor. Rajesh Khanna was a big star at that time but Amitabh learned a lot and got some new offers after this release.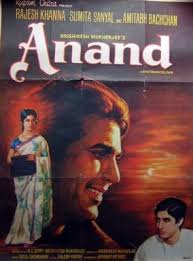 Hare Rama Hare Krishna
Dev Anand, Zeenat Aman and Mumtaz were seen in this movie in lead role. The film Hare Rama Hare Krishna came in 1971. The crux of the film is to convey an anti-drug message to viewers.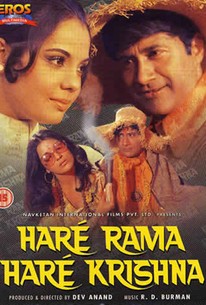 Guddi
Jaya Bachchan was seen playing the lead role in the film. As the name, Guddi is about a girl who always thinks about film star Dharmendra. This film includes many cameo appearances such as Rajesh Khanna, Amitabh Bachchan, Om Prakash, Naveen Nischol and Pran. Guddi movie is directed by Hrishikesh Mukherjee.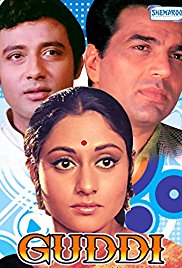 Pakeezah
Classical movie Pakeezah came in 1972. The flick is directed by Kamal Amrohi which is based on real story of a couple called Kamal Amrohi and Meena Kumari. Raaj Kumar plays the lead role in the film and Meena Kumari played the female lead in the film.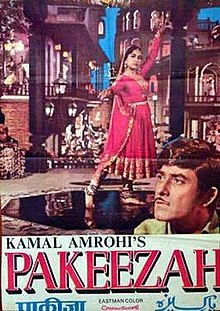 Amar Prem
Rajesh Khanna and Shakti Samanta starrer movie Amar Prem came in 1972. This flick is a remake of Bengali movie called Nisha Padma. The movie is directed by Arabinda Mukherjee. This story is about young boy and mother who stay with prostitute neighbor.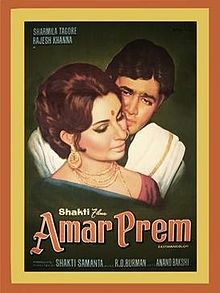 Bawarchi
Movie Bawarchi became very popular at the box office. This is a comedy genre movie starring Rajesh Khanna as Bawarchi. This is one of the 17 movies that were on the hit list of Rajesh Khanna. Jaya Bachchan played the lead role as a female in the movie, other then her A.K. Hangal, Harindranath Chattopadhyay, Usha Kiran play supporting cast in the film.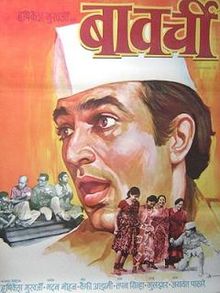 Koshish
Gulzar directed limited films but he gave a unique direction to Bollywood. In 1972 Koshish was release which tells the story of a deaf and mute couple who live a happy life. The film features Sanjeev Kumar and Jaya Bachchan in lead role.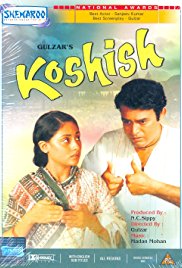 Abhimaan
Amitabh Bachchan and Jaya Bachchan were seen paired up in Abhimaan. This is Hrishikesh Mukherjee film which is based on written Raju Bharatan. Actually, this movie is based on Kishore Kumar and his first wife, Rum Ghosh.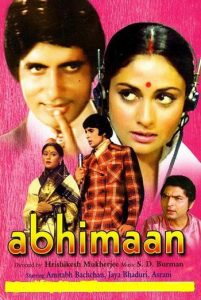 Bobby
Debut movie of two well-known actors Rishi Kapoor and Dimple Kapadia. The film is directed by Raj Kapoor which tell the story of teenage romance vs poor class the biggest hurdle in love story.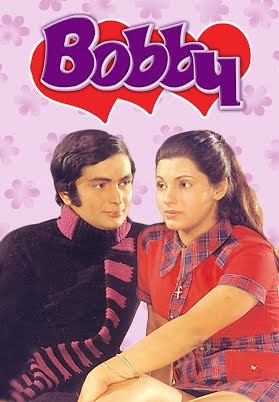 Yaadon Ki Baaraat
One man army Dharmendra who was giving back to back hit movie for the longest time in the 70s. Yaadon Ki Baaraat is an action movie came in 1973. Ones again Bollywood made the audience love with the old concept of a lost brother and reunite. Nasir Hussain directed the movie.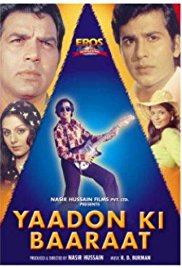 Garm Hawa
Garm Hawa is story was just loved by the audience. Most movies made on the partition of India 1947 got some or the other unique effect. Garm Hawa is an Urdu movie directed by M.S. Sathyu. Lead actor Balraj Sahni play a role of Salman in the movie.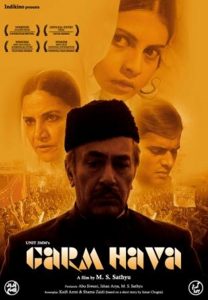 Roti Kapda Aur Makaan
Most people have heard this quote "Rati Kapda Aur Makaan". It is a social drama movie featuring Shashi Kapoor and Zeenat Aman in lead role. Amitabh Bachchan, Prem Nath and Madan Puri in supporting role. The movie came in 1974 based on necessities of life.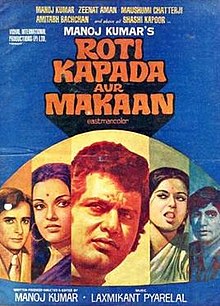 Deewar (1975)
After a supporting role in Rati Kapda Aur Makaan Amitabh Bachchan just got back to back hit every year. Yash Chopra directed movie Deewar gained a lot of popularity not only for Amitabh Bachchan but Yash banner as well. This movie gives Amitabh Bachchan a title called "Angry Young Man".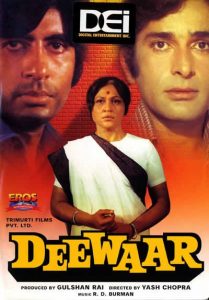 Chupke Chupke
Super Star Dharmendra and Amitabh Bachchan came together for Chupke Chupke in 1975. In this movie, Dharmendra and Sharmila were seen as a couple. Other than lead actors in the movie Om Prakash played a strong role in the movie.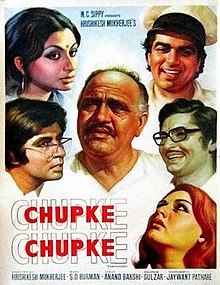 Sholay
Once again team Dharmendra and Amitabh Bachchan came together and become iconic friendship model. Best movie of Bollywood so far is 70s Sholay directed by Ramesh Sippy. The first week after the released movie was not doing well, suddenly word of mouth promotion of this movie made the biggest film ever made. In the year 1975 Bollywood made a benchmark film which is closely impossible to break.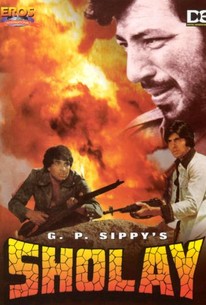 Aandhi
Aandhi came in 1975 starring Sanjeev Kumar and Suchitra Sen. This film belongs to a political drama genre directed by Gulzar. The film is based on Prime Minister of India – Indira Gandhi. Some of the incidents were taken from the real life of Indira Gandhi and her husband Feroze Gandhi.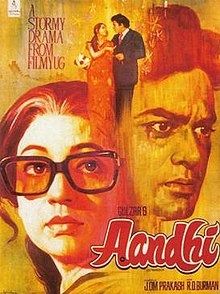 Amar Akbar Anthony
Once again Bollywood came up with the same concept of lost and reunite. Still, the audience went to see and enjoy the movie. It is about three brothers who were lost in their childhood but reunite. The main character is played by Amitabh Bachchan, Rishi Kapoor and Vinod Khanna in lead role. This movie came in 1977 when most of the film was done by Amitabh Bachchan.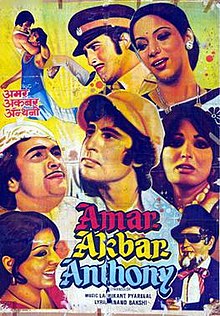 Trishul
Most directors and producers want to invest in Amitabh Bachchan due to audience requirement. New face young man with angry look was liked by everyone. Trishul came in 1978 starring Amitabh Bachchan and Shashi Kapoor. The audience will also see Prem Chopra, Poonam Dhillon, Rakhee and Hema Malini in supporting cast.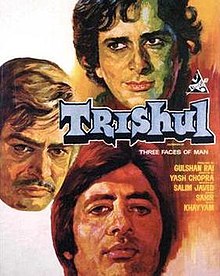 Don
Same year Amitabh Bachchan's Don came. This is one of the Bollywood movies that when on remake again and again in many different languages. Superhit iconic movie Don came in 1978 who played a character of criminal in the movie. Zeenat Aman played the female lead in the movie.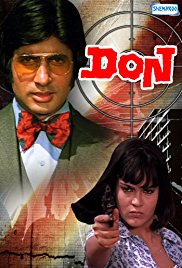 Muqaddar Ka Sikandar
Another blockbuster performance by Amitabh Bachchan and Mehra. The film is directed by actor-director Prakash Mehra. It came in 1978 which is about an orphaned kid who tries to make things happen for him but he fails in his life and love.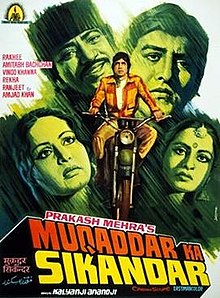 Gol Maal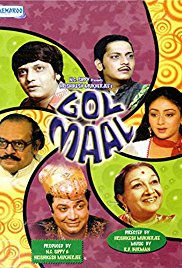 Best comedy movies ever made in Bollywood came in 1979. Directed by Hrishikesh Mukherjee movie tell the story of young man who life is struggling with the job. He has the responsibility of his young sister as well. This is one of an iconic 70s movies that you should not miss watching.