Audi showcased the production versions of Q2 at 2018 Chengdu Auto Show. Now it is a time to look at all highlight of Audi Q2. The brand has started building Audi Q2 2018 with a long wheelbase which doesn't look like proper SUV. The crossover look Q2 will launch in China next month.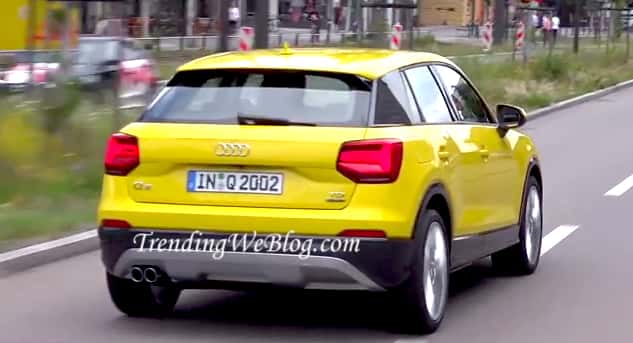 There is another update about Audi Q2L 2018 which got extended wheelbase version. If we compare both cars you will see that Q2L version is 2.8 centimetres longer than Q2. It is powered by 150 hp 1.4 TSI.
Basically, Audi is pushing to bring SUV's worldwide. Recently Audi has facelift Q7, Q5, Q3 and now the all-new Q2. It's the smallest SUV to get an Audi badge. Takes some specs from Kodiak Q2 is a city drive SUV.
Audi Q2 2018
The small Q2 got presences and it looks different. The small SUV is influenced by the original Audi Quattro and an American gridiron player. That is because outer you're hoping the Q2 will attract an entirely new young buyer. Audi brought premium badge without sacrificing all the usual luxury features found in more expensive models.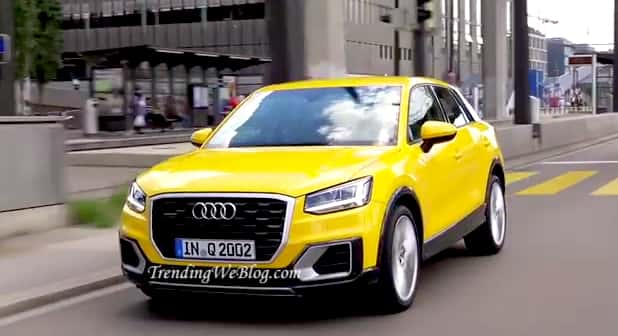 Audi Q2 2018 Interior
On the inside, this car is very similar to the A3 which is basic. It got the pretty much same dash design. However, you can get a different kind of trim on the dash and on the door handles. It is well equipped and on a hole, it is Okie deign as compared to rivals. You will get a 7-inch touchscreen infotainment system which is very good and easy to use. The Q2 sill has technology pack which cost over a Rs 50,000 but you'll get an 8-inch screen which will get a faster processor.
Now let's talk about virtual cockpit which this car has so it's a full digital driver's display and you can slide through various menus. You can customise a virtual cockpit which makes this car feel super modern in terms of quality.
Audi Q2 2018 Review
On the whole, it is very easy to drive, the driving position is upright which give good traffic view. Also, it is fairly comfortable, we can get sports suspension which is a bit firm or comforts as a bedroom which is spot on. This car is a good balance between comfort and handling. It doesn't roll about too much in the corners, it got sufficient grip if you want more grip you can get all-wheel drive on the 2-litre petrol or 2-litre diesel. To sum up the driving experience of Q2 in one word "good".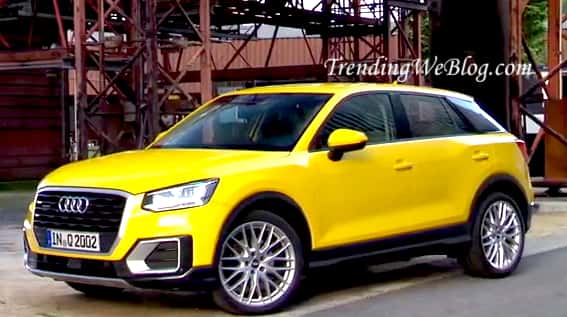 Audi Q2 2018 Specification
Audi Q2 2018 India specification – Audi announce 1.0-litre TFSI Petrol engine with generating 114bhp. There will be a 2.0-litre diesel engine option which will power 148 bhp & 187 bhp. Both the engines will be mated with 6-speed manual transmission and 7-speed automatic & S Tronic transmission.
Audi Q2 2018 Price In India
Audi Q2 2018 minimum price Rs. 25 lakh and maximum price may go to Rs. 30 lakh.