Photograph Movie – Hey, guys check out the first look poster of Nawazuddin Siddiqui's Photograph movie. The first will hit big screens on 8 March 2019. Today the director Ritesh Batra launched the first look poster. He added the first will be first screened at Berlinale 2019.

Photograph movie first look poster detail –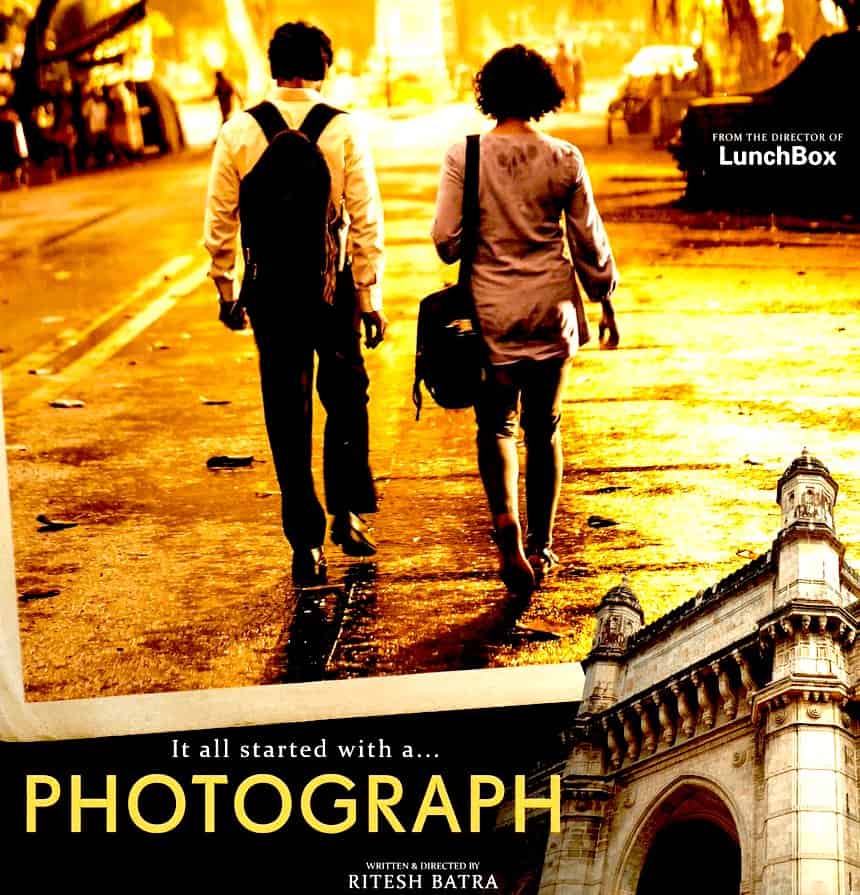 On the poster look poster we can see Nawazuddin Siddiqui and Sanya Malhotra's back photo. Under the photo we can see a quote "It all started with a PHOTOGRAPH". The movie is directed by the director of LunchBox which came in 2013. In between these years Mr Batra had directed Masterchef (short film) in 2013 and in 2017 he directed two featured films The Sense of an Ending and Our Souls at Night.
Photograph Movie Cast
Cast Detail
Nawazuddin Siddiqui as Rafi
Sanya Malhotra as Miloni
Denzil Smith as Editor
Farrukh Jaffar as Dadi
Sunil Shakya as Sandwich Wala
Shreeshar Dubey as Raghu
Saharsh Kumar Shukla
Sanjay Kumar Sonu as Taxi Driver
Ashok Pathak
Robin Das
Crew Detail
Ritesh Batra as Producer and Director. Viola Fugen, Neil Kopp, Smriti Jain, Gaurav Mishra are producer of the film. Tim Gillis and Ben Kutchins worked as cinematographer and John F. Lyons as editor.
Photograph Movie Story
Basically the first is based on the struggling photographer in Mumbai city. This boy struggles to get work but he did not get any. After a wile he is forced to get married by his grandmother. Finally get married to a shy person and he tries to develop a connection in a strange way.
Photograph Movie First Look Review
The first look poster of the movie was shared by the lead actor Nawaz and then it took over by big celebs and movie analysts like Taran Adarsh who shared the poster. Audience like the poster and expect it to be a different story all to all.
Photograph Movie Box Office Collection
Photograph film is set to launch on 8th March 2019. You can get all the information on Photograph Movie first day box office collection and life time box office collection. We will update details starting from day 1, 2, 3, 4, 5 and life time. If the film works well well will update it further. Stay tuned to get all the details on upcoming movie Photograph.