Zero Box Office Predictions – Shahrukh Khan's first every ₹200 crore budget film is finally get to hit the big screen now. Zero Box office collection prediction is all make a buzz in news on all social media platform. After so many average film SRK expect "Zero" to cross ₹200 crore easily. This time SRK making a big move by releasing it on international platform with most number of screens to any other Bollywood movie.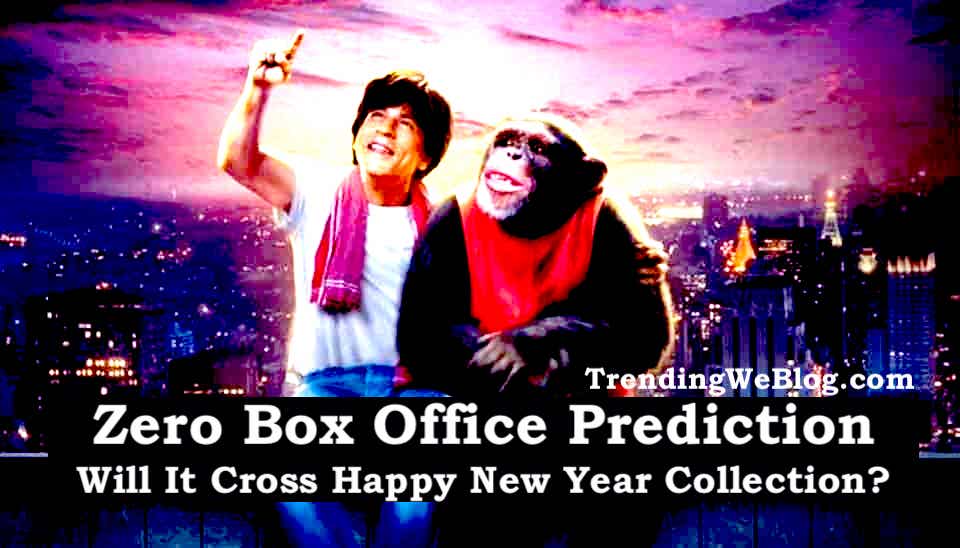 Zero Box Office Predictions
The movie is set to hit cinema on Friday, 21st December 2018. The film starring SRK, Anushka Sharma and Katrina Kaif in lead role. Story line of the film is well known to audience. But still, it is a story of 38 year old man from Meerut who is unable to find a right girl for marriage. Luck by change, matrimonial agencies film him a companion called Aafia Bhinder. Soon after meeting with Aafia he got introduce to superstar Babita.
Now Bauua Singh is all set to test his true companion but this love triangle take him to far then he expected. Audience will find true love after watching Zero.
Zero box office predictions is expected ₹40 crore on day one. It is not expected to collect biggest box office on day one. This prediction is based on number of screens and keeping in mind that it's a working day. Movie can cross 30 crore mark if it gets full occupancy at every show in India.