Things have changed when we talk about professions. People think in different ways to follow their passion. The most working-class group want work in a profession which can pay them higher. There are some unique jobs that will change your thinking process. This can make you change your profession as well.
We have added some of the worlds unique jobs that will shock you. Learn what people do around the world. The motive of this article is to give you a wider range of unique jobs knowledge. We hope this article will help you find worlds most crazy and unique jobs.
Our readers have requested to add world's most interesting, weird and unique jobs. Some of the jobs are so comfortable that common people have not even thought off. It's a great news as we have added worlds most weird and unique jobs.
Unique Jobs List In the World
1. Fake Facebooker
Are you shocked? Yes, this is our first in unique jobs list around the world. People working as a freelancer around different website e.g. Fiverr, do works like making fake multiple accounts to increase somebodies friend list or contact companies who need likes on Facebook pages.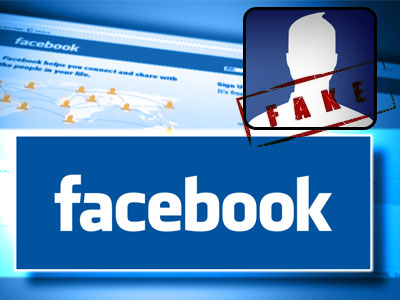 2. Professional Pusher
Professional Pusher is an addition to the list of unique jobs around the world. Japan is the country were hardworking people want to reach to their job on time and these people ensure by pushing other onto train so that nobody's late for a job.
3. Island Caretaker
One of the best jobs for people who love nature. The job is not as easy as you think; you have to qualify for a job as an island caretaker by the government. Individuals and government people for islands they own in different parts of the world. If you are still passionate about this job, you should pursue your own interests like reading book, writing and exploring nature while you are living on the island.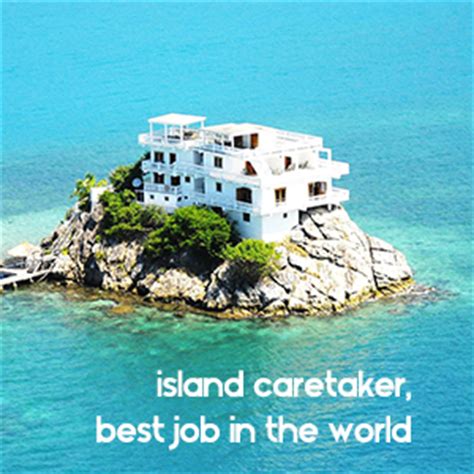 4. Rental Boyfriend
Another job in Japan's capital Tokyo is a rental boyfriend. Some may think what will boyfriends do, but still, it sounds good. Guys calm down; still, there are no jobs for rental girlfriends.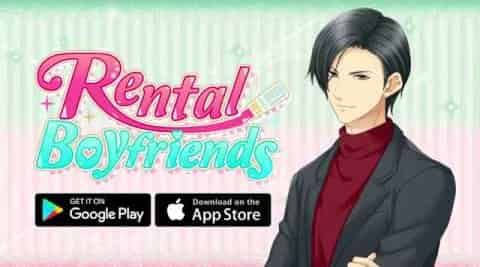 5. Body Painter
A profession like a body painting has grown in recent time. Painting bodies at festivals, fairs, in matches and other events. Kids love face paintings, some paint bodies for concerts, photos or video shoot. It is a fun job for painters.
6. Cricketer
One of the most popular games around the world is cricket. Common people don't know there are plenty of jobs other than players. Jobs like coaches, umpires, announcers, field maintenance staff, announcer, accessories and equipment manufacturers.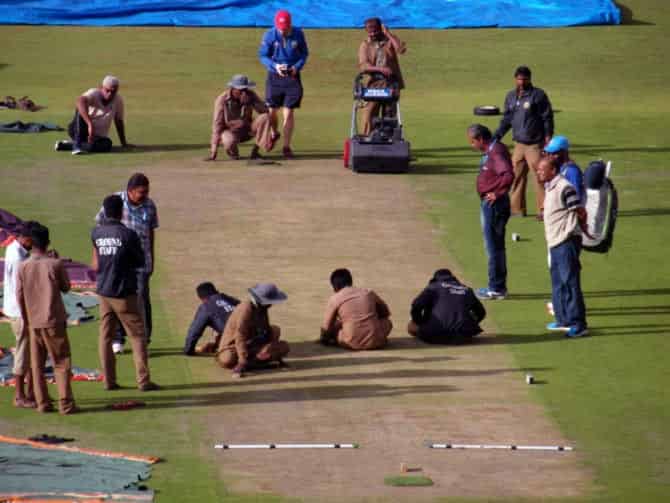 7. Profesional Stand In Liner
There is special profession "Standing In Liner", yes! you have read it right. As long as there will be long queues in the world there will be jobs for Stand In Liner. These freelancers stand in queues for you for some money.
8. Flavorist
Some people must hard about whiskey or wine Flavorist, but here is another Flavorist in chemists who formulate both natural and artificial flavours.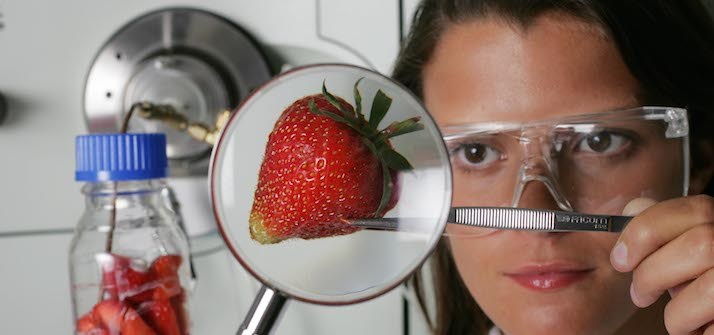 9. Glaciologist
This is hardcore job who are willing to work in Antarctica or northern Canada. Government agencies, mining companies, researchers, and consulting firms need experienced professionals in geophysics. These unique jobs involve studies of ice sheets, polar caps, relation to weather, and global sea levels.
10. Professional Sleeper
What? Everyone reaction when we came across this job. Is there any job that paid you for sleep? Many researchers pay for professionals sleeper who research on sleep disorders. This is a most comfortable job on the planet so far.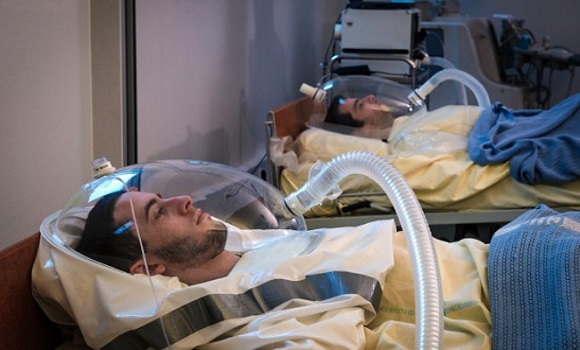 11. Ayurveda Healer
Ayurveda is an Indian traditional medicine use to balance one's body system for thousands of years. Nowadays Ayurveda has gained popularity in western culture as well.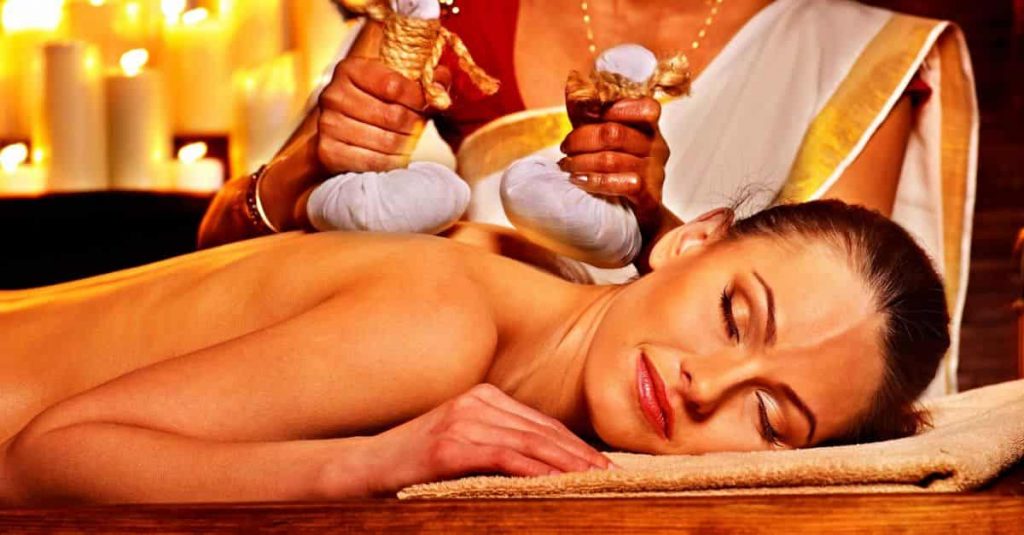 12. Olive Oil Regulator
European countries take their olive oil production very seriously. Companies hire olive oil regulators to maintain the standards of taste and smell. Another work done by olive oil regulators is to grade olive oil in different labels and comply documents.
13. Wedding Guest
Many youngsters work part-time as a wedding guest. This happens in Japan where people want to double up their wedding guests list. If you still don't believe as your Japanese friend. These guest get money and food free.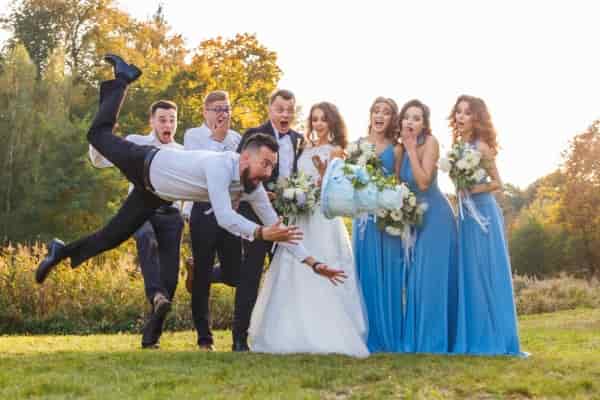 14. Fragrance Chemist
Fragrance Chemist is a scientist who works for different companies to research on new fragrances in the perfume industry. They study odor molecules which can be used for perfumes.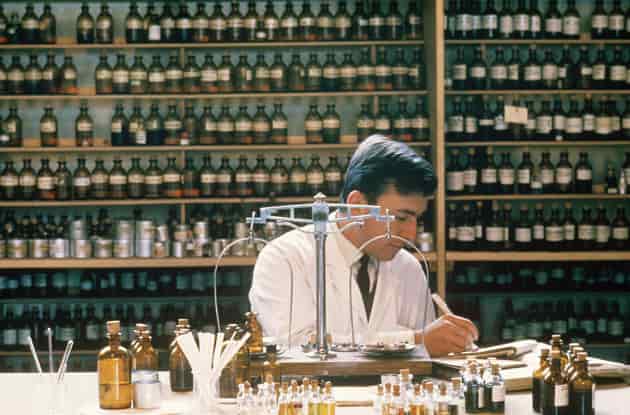 15. Cork Harvester
Cork is used for floor tiles, shoes, a woodwind instrument, badminton Shuttlecocks, Baseballs, wine bottling. Countries like Portugal, Morocco, Spain and Algeria are the 85% in cork production. Cork trees live for more than 300 years and cork stripper can strip cork after every nine years.
16. Vomit Cleaner
This is something crazy, why would anyone do this job? Amusement park owners hire vomit cleaners. It is quite common riding roller coasters which turn and twist in such a day that your lunch is bound to come out.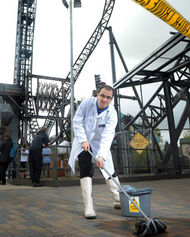 17. Nail Polish Namer
Most women wonder how nail polish companies find unique names for nail polish. Unique jobs like nail polish namer came when no one had an idea to what name should be given to colour which is not dark pink or light pink.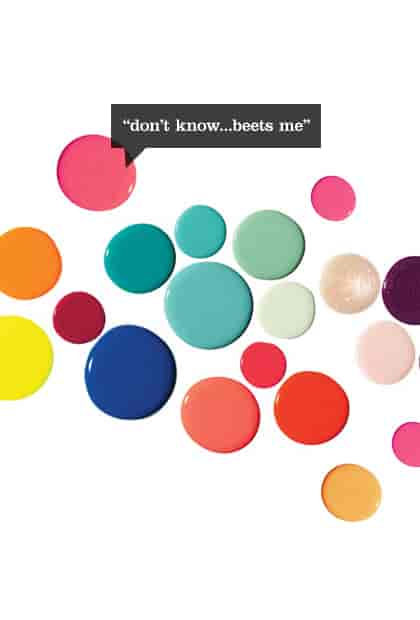 18. Dabbawala
Homemade food is tempting for each one of you. In India food is packed by workers and delivers to workplaces by dabbawalas. A person who carries a box is called dabbawalas. They deliver meal boxes and return empty boxes afterwards.

19. Deodorant Taster
One of the unique jobs among all you have ever heard off. Companies hire people who poke their nose into other people's armpits to test the power of deodorants.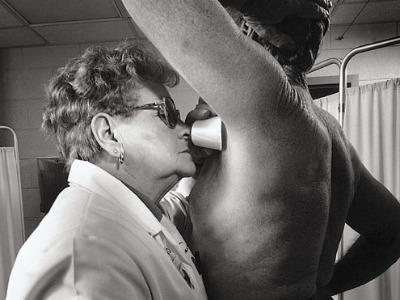 20. Online Reviewer
With time internet has changed and become more consumer friendly. Valuable information and write advice at a particular time is the basic advantage of the internet. An online reviewer is a person who reviews on the various website which helps common people who are going to visit some hotel, club, pub or resort for the first time. Review of products, restaurants and other goodies review.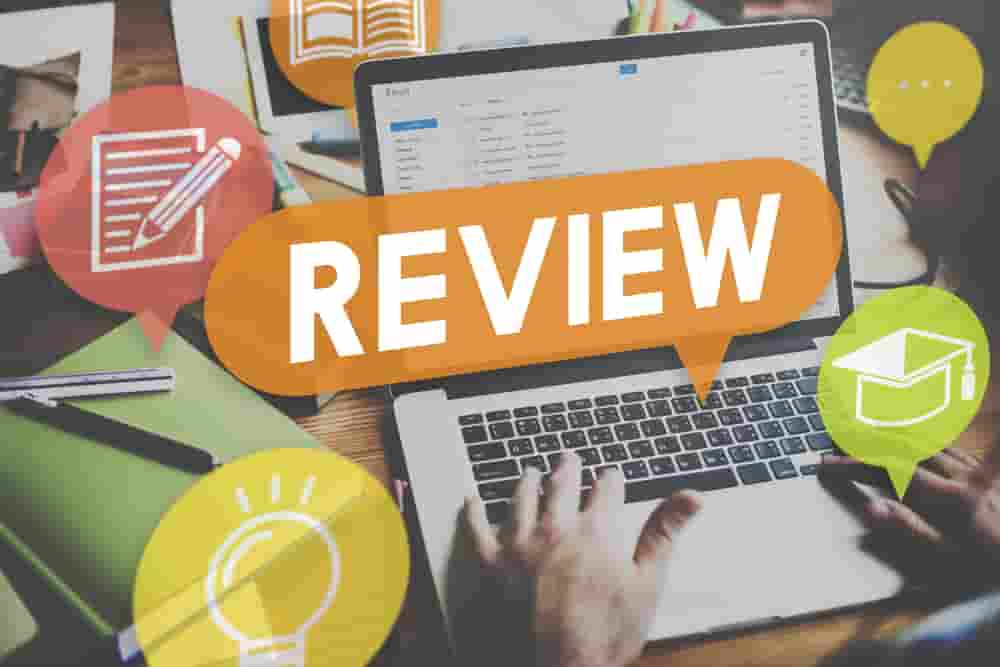 21. Pearl Diver
Working most of the time underwater is a most difficult task. Some people may be interested in jobs like there where divers find precious jewels under water. If you want to work for this job scuba certification and some diving experience.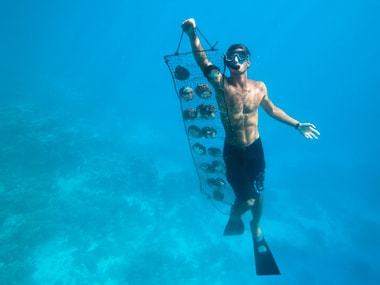 22. Water Slide Tester
Water slide tester is an enjoyable job. The tester needs to play in water to check all safety aspects for the safe running of water slides.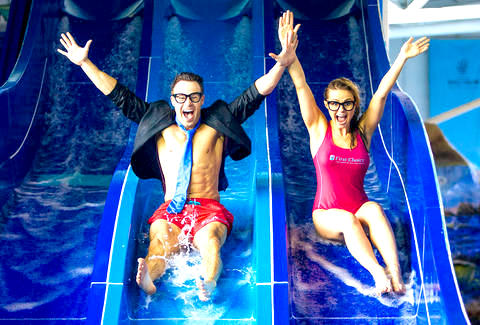 23. Pick up Artist Instructor
Pick up Artist Instructor or PUA trailer is another unique jobs among all. The instructor help men who have difficulty in meeting women. This is a costly affair and set up at all locations in the worldwide. James Matador is most famous among all who teach mystery methods to attract women.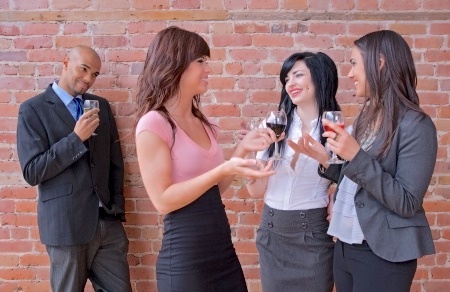 24. Furniture Tester
Furniture tester is another comfortable job. You need to sit, sleep or wriggle on the furniture to assess its comfort.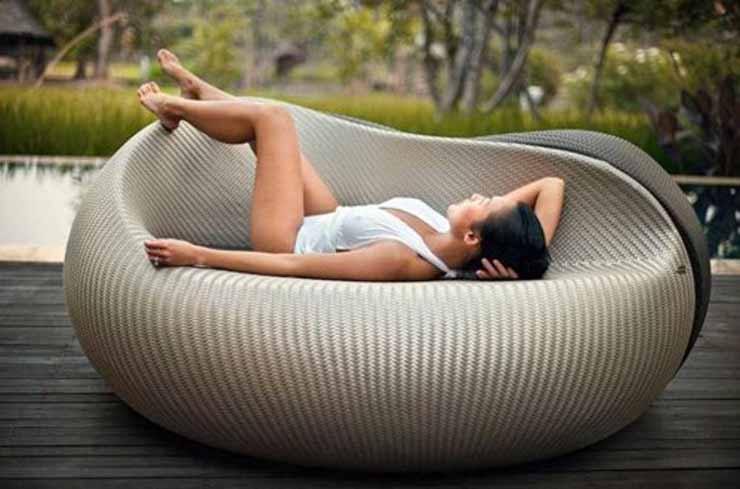 25. Professional Ethical Hacker
You must be thinking about a hacker who sit in dark room and try to break security. But we are talking about a professional ethical hacker who test hack company's software to make sure everything is safe.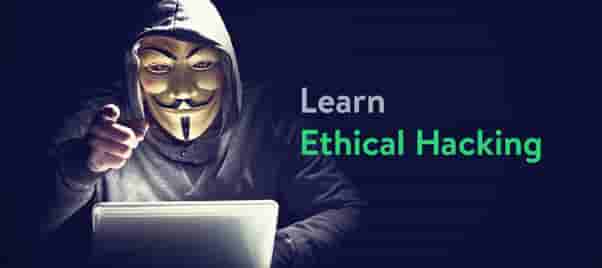 26. Cuidacarro
Cuidacarro works in Costa Rica car park. He is the person who watches your car when you are gone so that nobody can steal.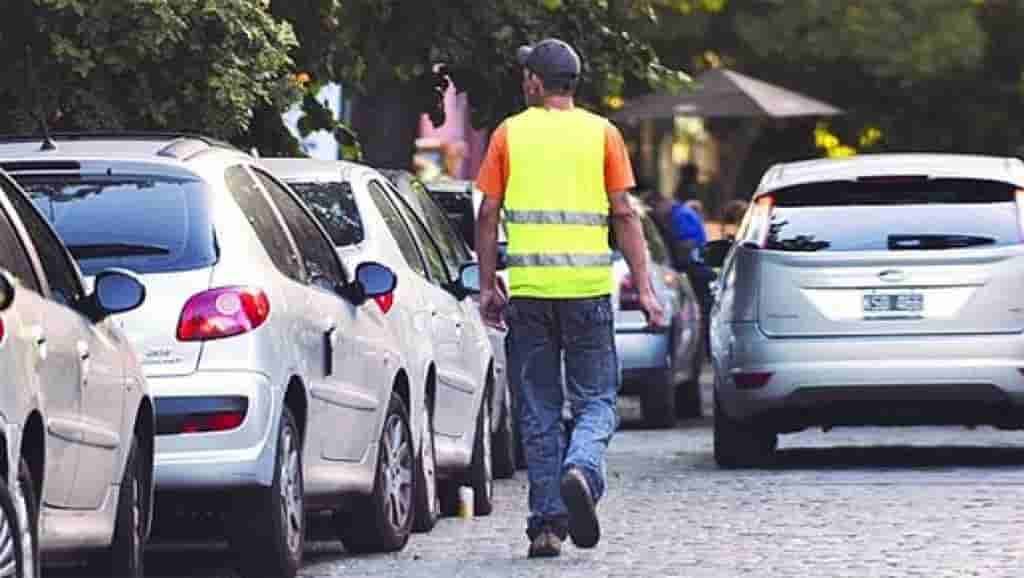 27. Pet Food Taster
We don't know who gave an idea for this job. A person must be a true animal lover who chews pet food.
28. Car Plate Blocker
Most uncommon and unique jobs we have ever come across is car plate blocker. To reduce traffic on roads I'm Iran has employed a strange job of blocking car number plates. Iranians hire a man to walk behind cars so that the cameras don't capture their number plates.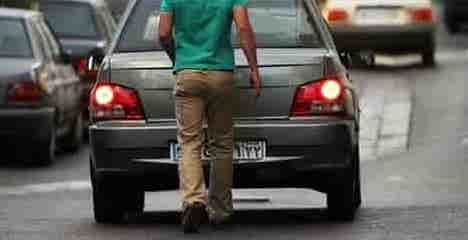 29. Bike Courier
Bike couriers are commonly provided valuable service in cities where traffic is a hassle. They are good enough as no traffic jams or parking problems can obstruct the ongoing delivery.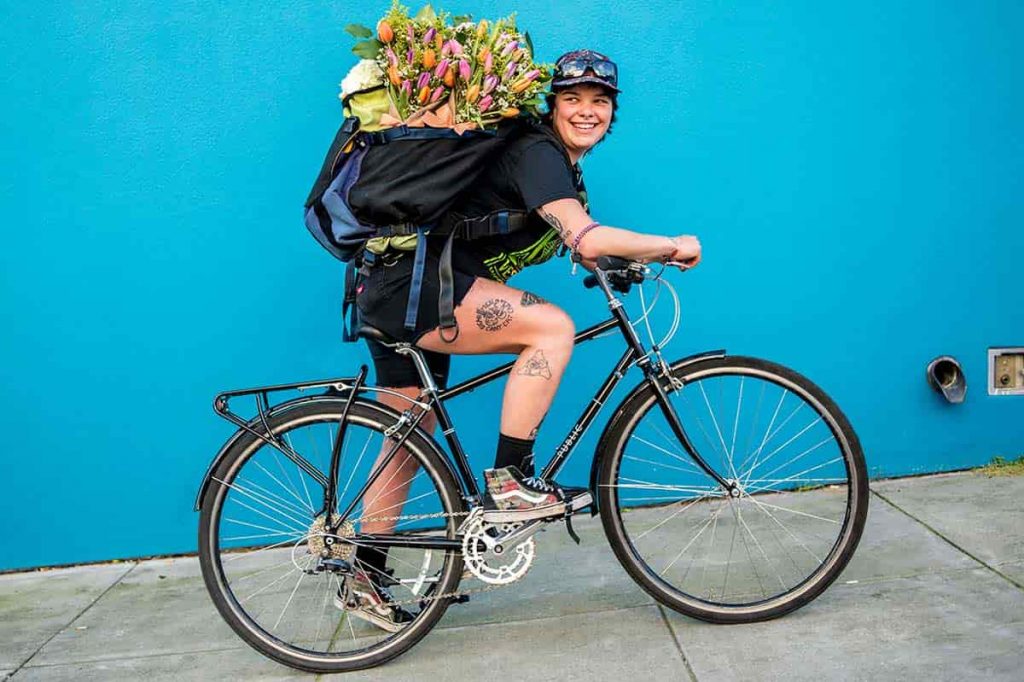 30. Professional Cuddler
Hope you are not missing your girlfriend. In Japan, if you are missing your girlfriend you just call a cuddle to sleep next to you for some cash.