Photographer Salary – Today we are going to talk about how much a photography career pays. It's a very difficult question because like any other job it really depends on the kind of photography that you're doing. The country or where you're located and your experience, education if you've gone to school to get a degree in photography you might have more options open in terms of the corporate world.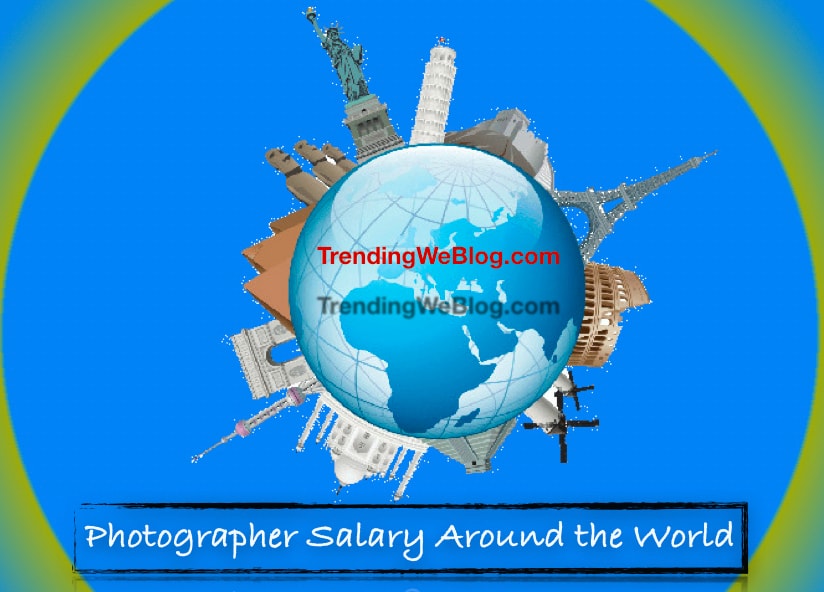 If you are self-taught and this is something that you're doing out of your home. You might be making money on the side or if you have a full-fledged career where you're working for portrait studio and you have a paid position. It really depends on all of those things. It's just like if you're a chef – you started out in fast food and you moved your way up and you become the big guest star chef in Vegas. It really depends on your degree of experience. We know some people work in the catalogue world they do brochures and catalogues all over the country. They're really only about four or five of them in the world who shoot these catalogues and it's six-figure salary a very comfortable living.
Then there are those people also who loves working with kids and they work at a mall where they might work at a portrait studio that does Christmas cards for kids or kids with bunnies that can be minimum wage up to $10 per hour. It totally depends on where you start and where you want to be.
Photographer Salary Around the World
Annual salary of most photographers (Average)
United States – $50,000 – $70,000
Canada – $44,500 – $62,697
UK – £18,871 – £30,630
Dubai – AED 85,728
Australia – $55,982 – $62,091
India – Rs 250,000 – 350,680
Wedding Photographer Salary (Average)
United States – $97,890 – $105,095
Canada – $25 her hour
UK – £25 her hour
Dubai – AED 89,728 – 101,985
Australia – $62,028 – $71,697
India – Rs 301,034 – 612,871
Journalist Photographer Salary (Average)
United States – $42,396 – $46,760
Canada – $40,000 – 47,000
UK – £12,000 – 22,000
Dubai – AED 83,856 – 90,120
Australia – $51,095 – 58,935
India – Rs 240,965 – 434,983
Wildlife Photographer Salary (Average)
United States – $20 per hour
Canada – $43,826
UK – £40,382
Dubai – AED 85,275
Australia – $53,450
India – Rs 362,278
Adventure photographer salary
Mostly adventure photographer is paid similar to wildlife photographers.
In Conclusion
If you want to make a career in photography you should not think of salary first. Experienced photographers or we can say professional photographer around the world are paid well. But if you are taking photography as your career than I must say earning from photography is a challenging task but you can do it. Hard work and experience will make you a better photographer. Learn the basics of photography in simple steps and be a better photographer. How you can start earning for your professional photography learn now.